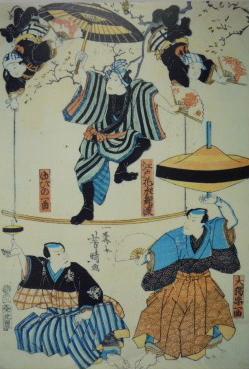 Tops – Koma
Yajirou Containers with mini Tops
The simple shapes and beautiful harmony of colors is what attracts us to Koma, a traditional Japanese game toy. The spinning top was a folk craft used as a toy, but also a traditional art perfected by the Japanese. As a kind of quip, the elegant spinning motion of the toy symbolizes "circulation of money" "smooth work", and "being quick-witted".
Historically, it was in the Nara period that tops came into existence in Japan. It is said that they came to Japan through the Korean Peninsula, or perhaps appeared spontaneously in Japan. It is said that fortune-tellers called "koma-byoushi" told fortunes by circulating spinning tops in ceremonies held by the court.
There are many kinds of tops in Japan. Tops popular in the Edo period traditionally had five colors. Each of them has its own meaning; red represents health, black- power, yellow- wealth, green- harvest, and purple- nobility. They vary in color, shape, and size, depending on the region they come from, and all have unique characteristics.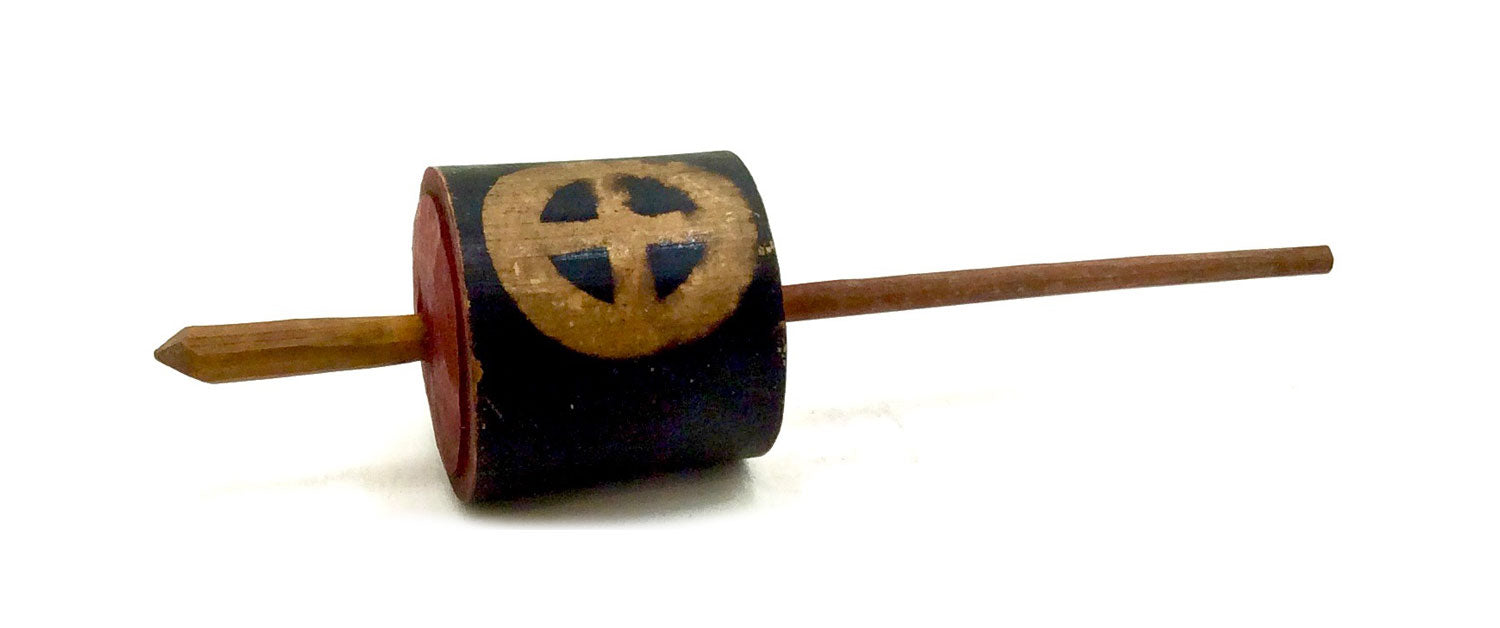 Jindai Koma Top | Sadohara region Miyazaki prefecture
Typically had the crest of the lords of Shimazu. It is an old toy (Edo period – 1603-1867), with several other names.
---
Humming Bamboo Koma
"That which had a hole in it" which clearly refers to the tops with a slip that makes a sound of whirling, (Unnari).
Tougatta Hand Twist Koma | Hiroi, Masaaki | 1935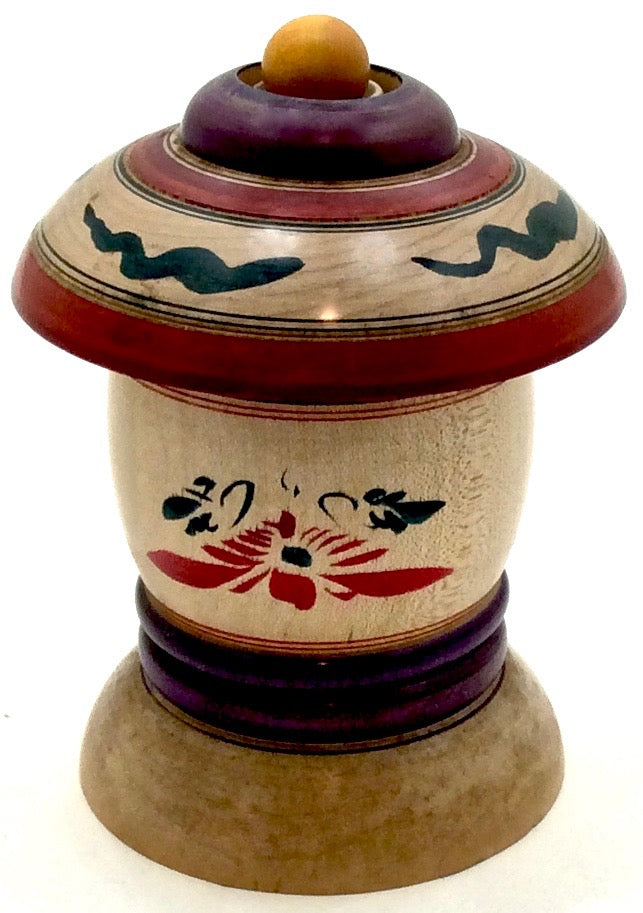 Tougatta Ball Game of Luck | Sato, Masahiro | 1868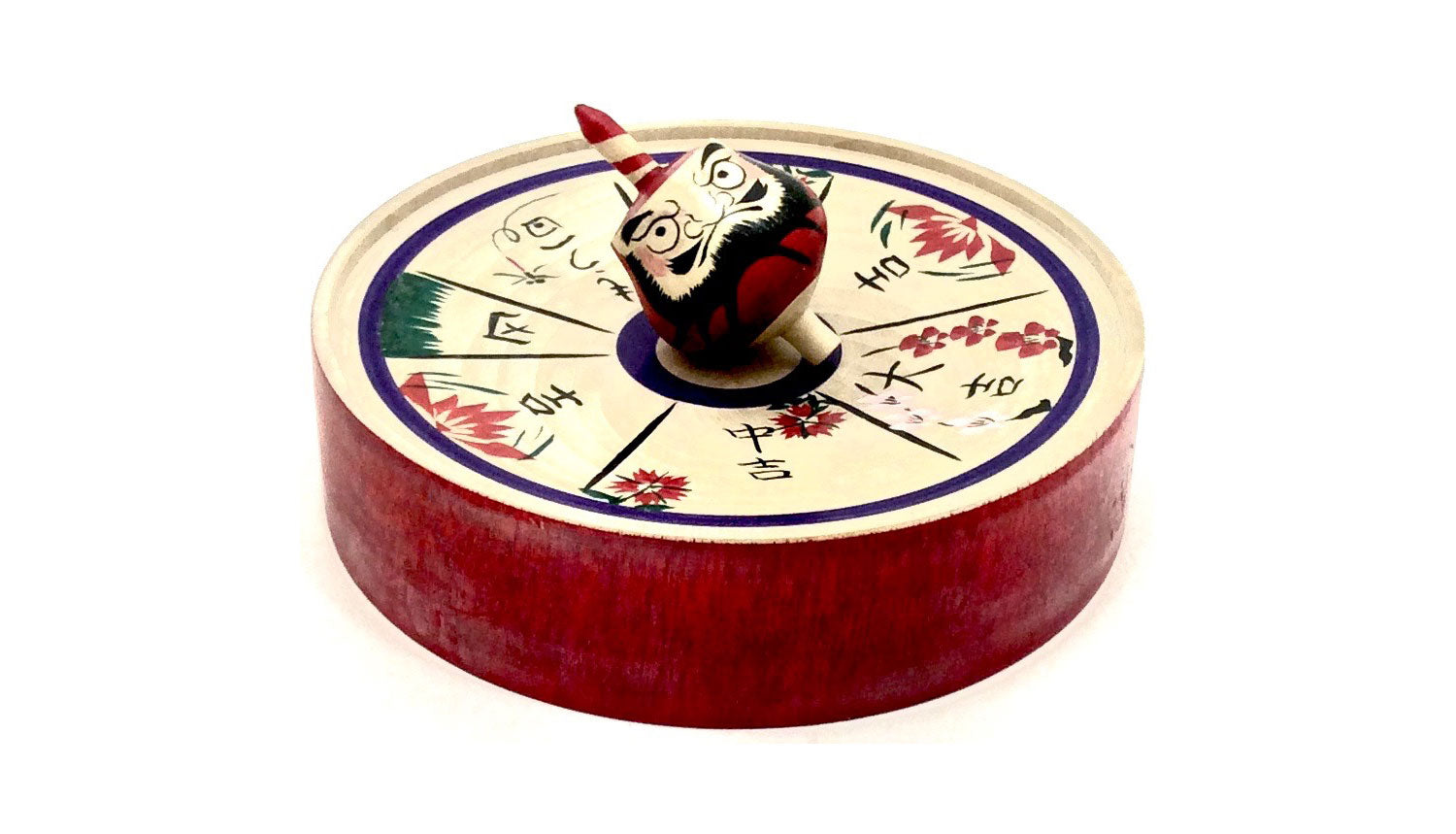 Daruma Spinning Top Set | Kakizawa, Korenobu
These four top sets (above) rest on the edge of the base when stopped, or turn to tell a fortune, and are typically used for gambling games.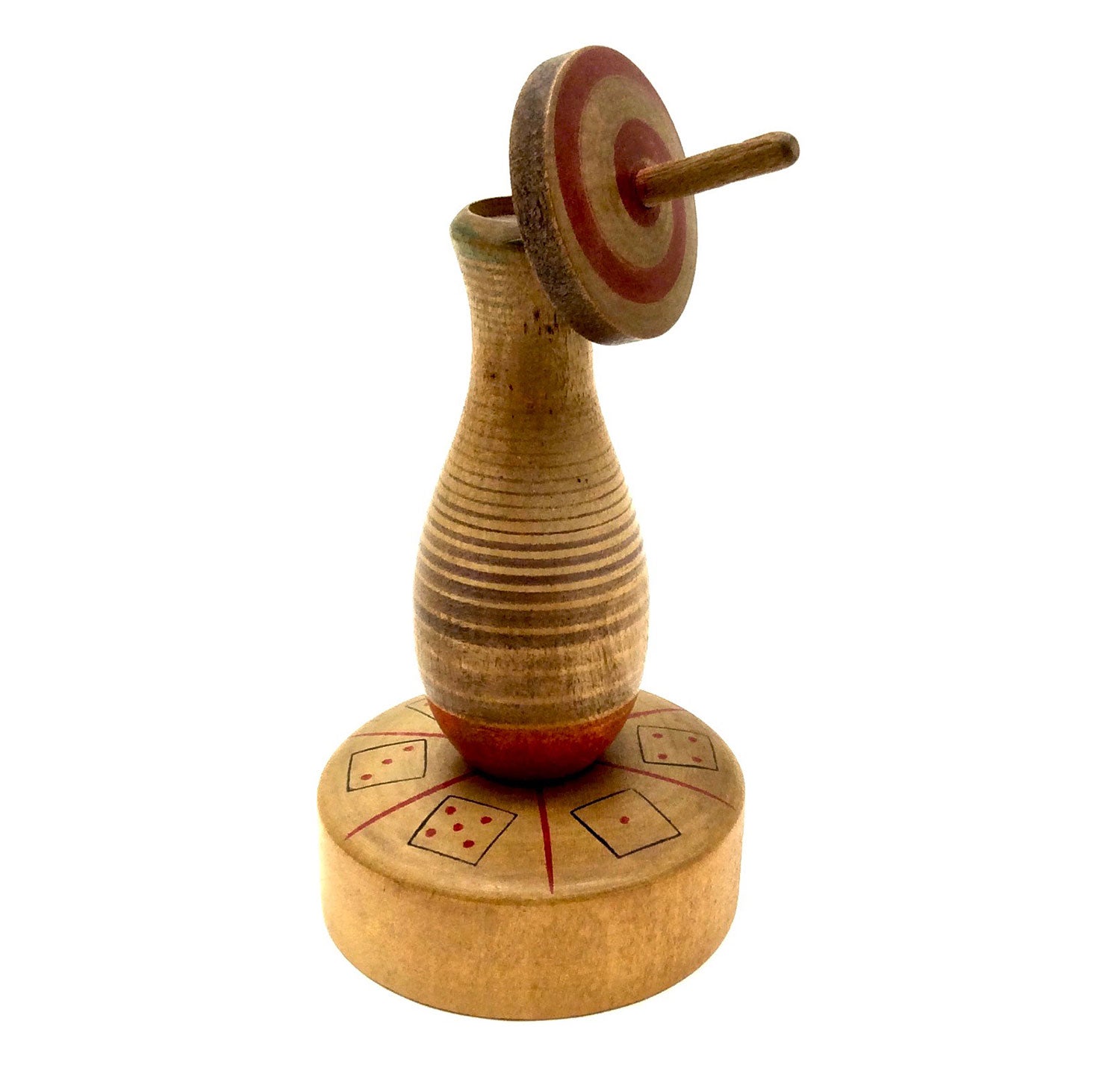 Dice Game Top | Mamoru, Tsuta | 1940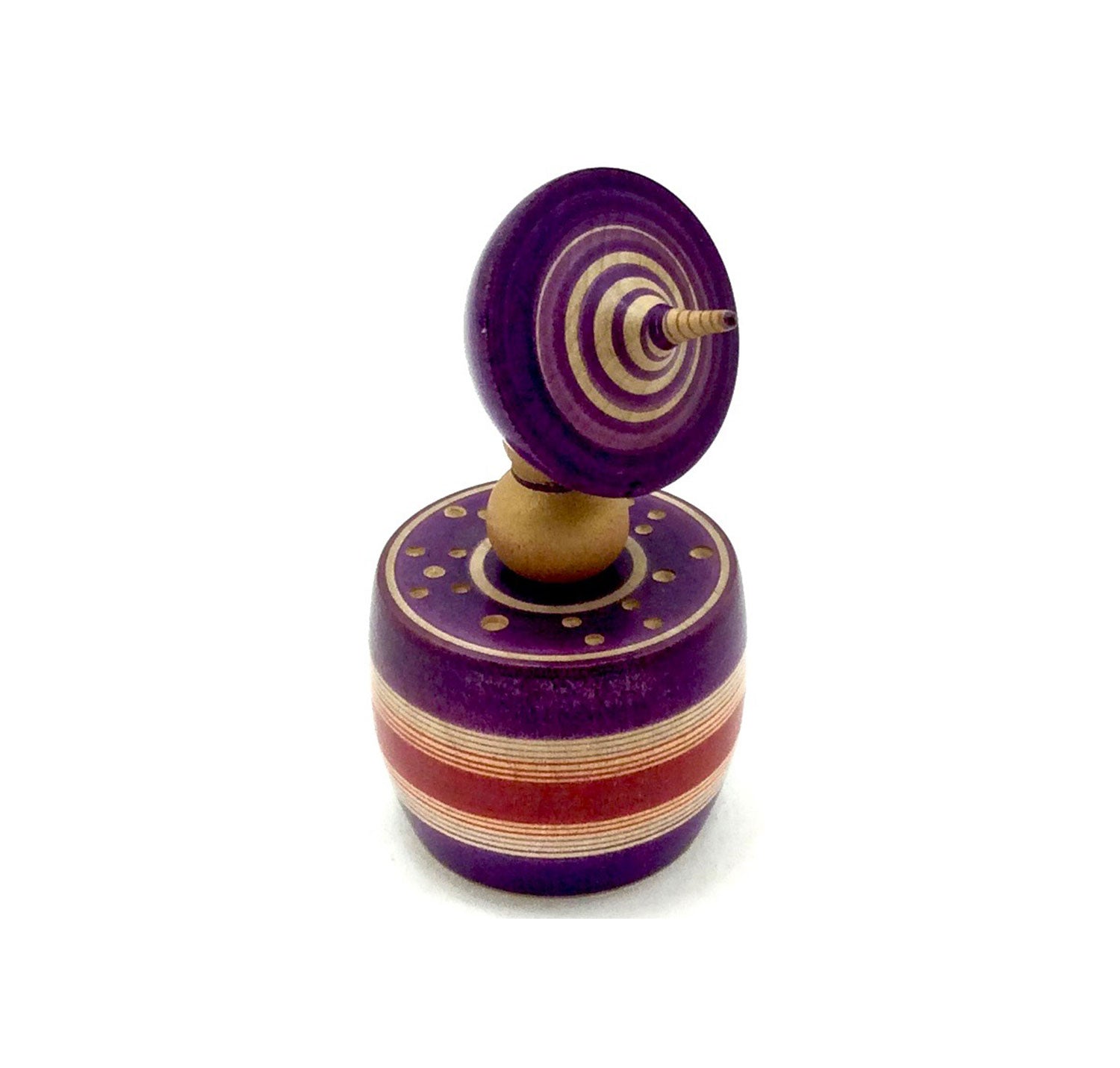 Edo Goma Game | Hirai Family | 1970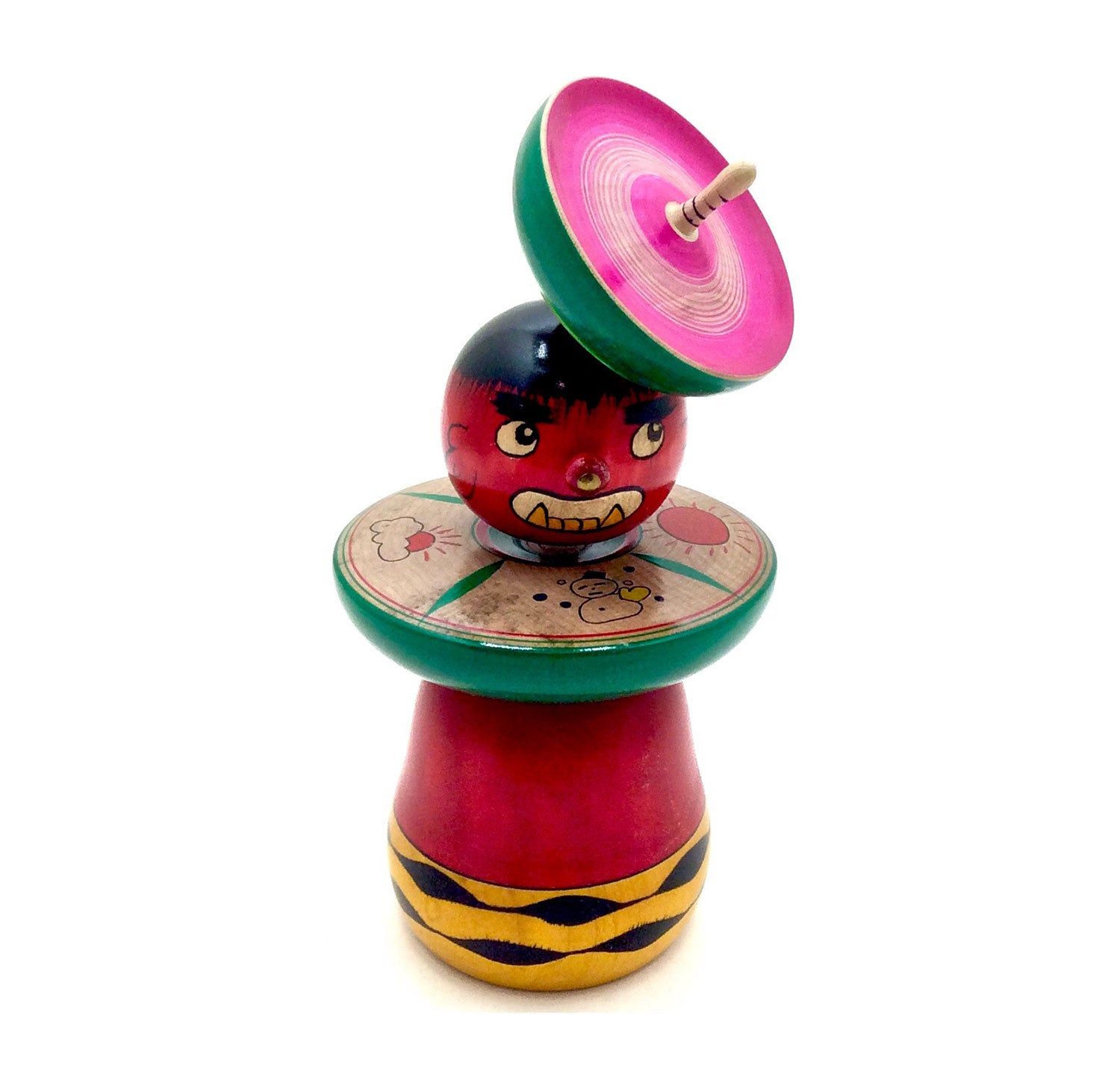 "Thunder God" | Raijin Dice Kaminaru, Sama | 1980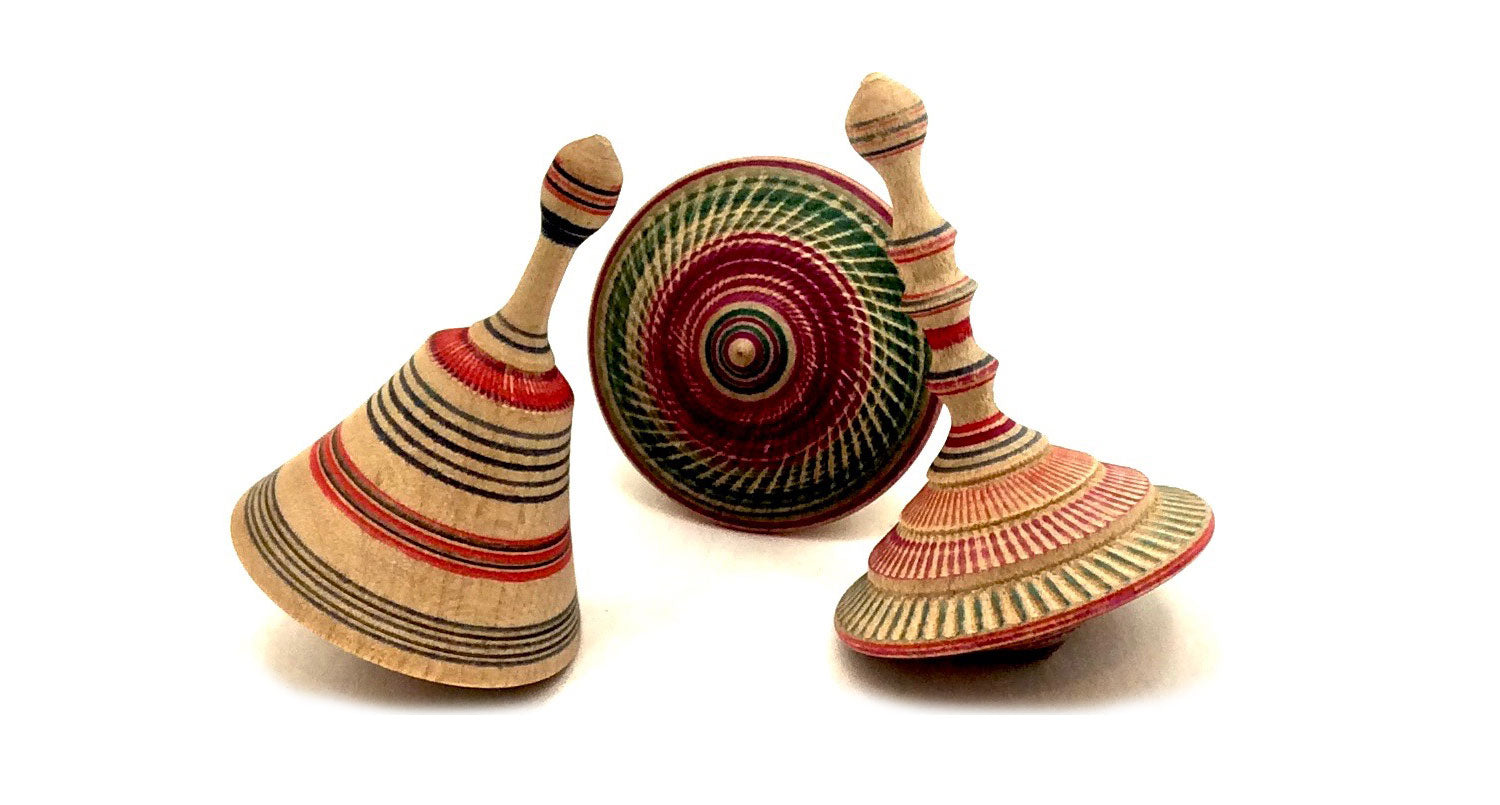 Birikan'na Tops
Harmonic Chattering works on the end-grain of hardwoods, (maple, cherry, walnut and rosewood), which is the only wood to withstand the force of the chatter tool.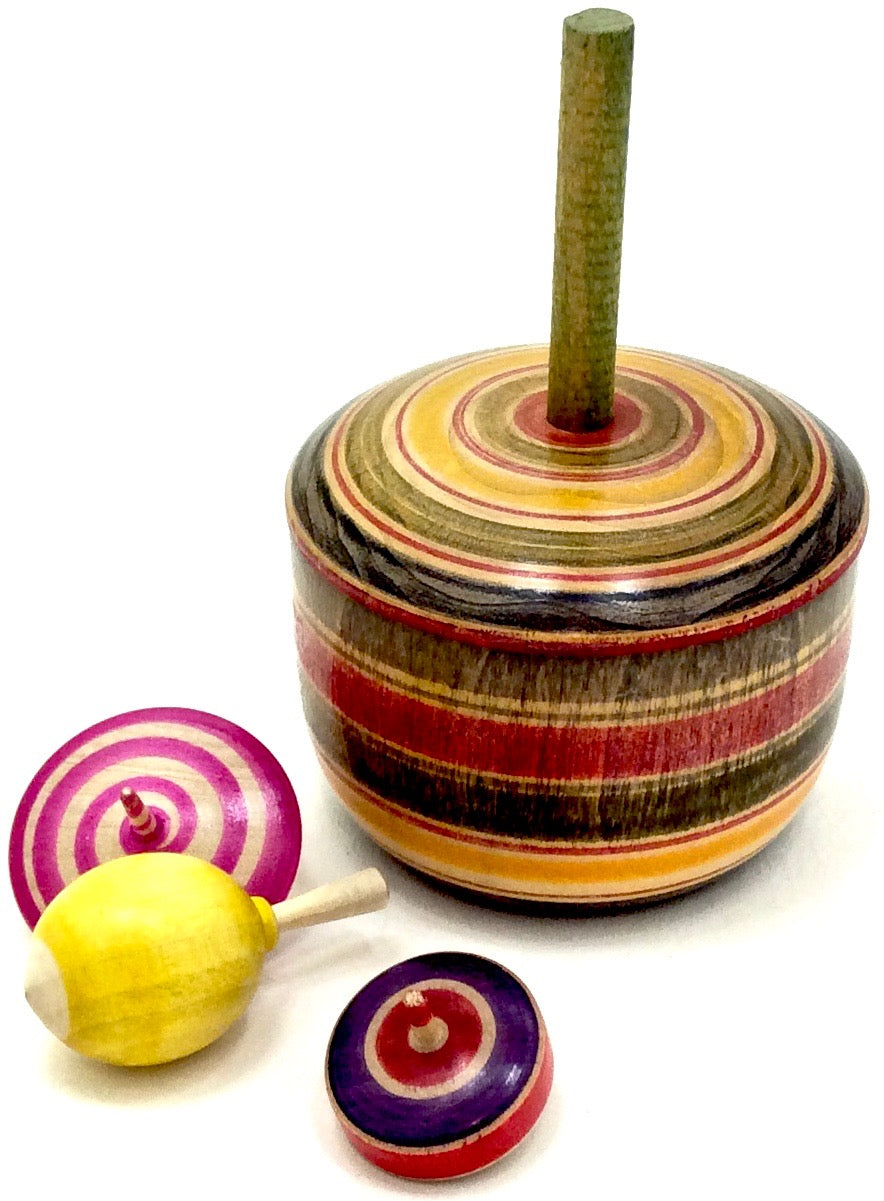 Self-Containing Wooden Koma Top | 1960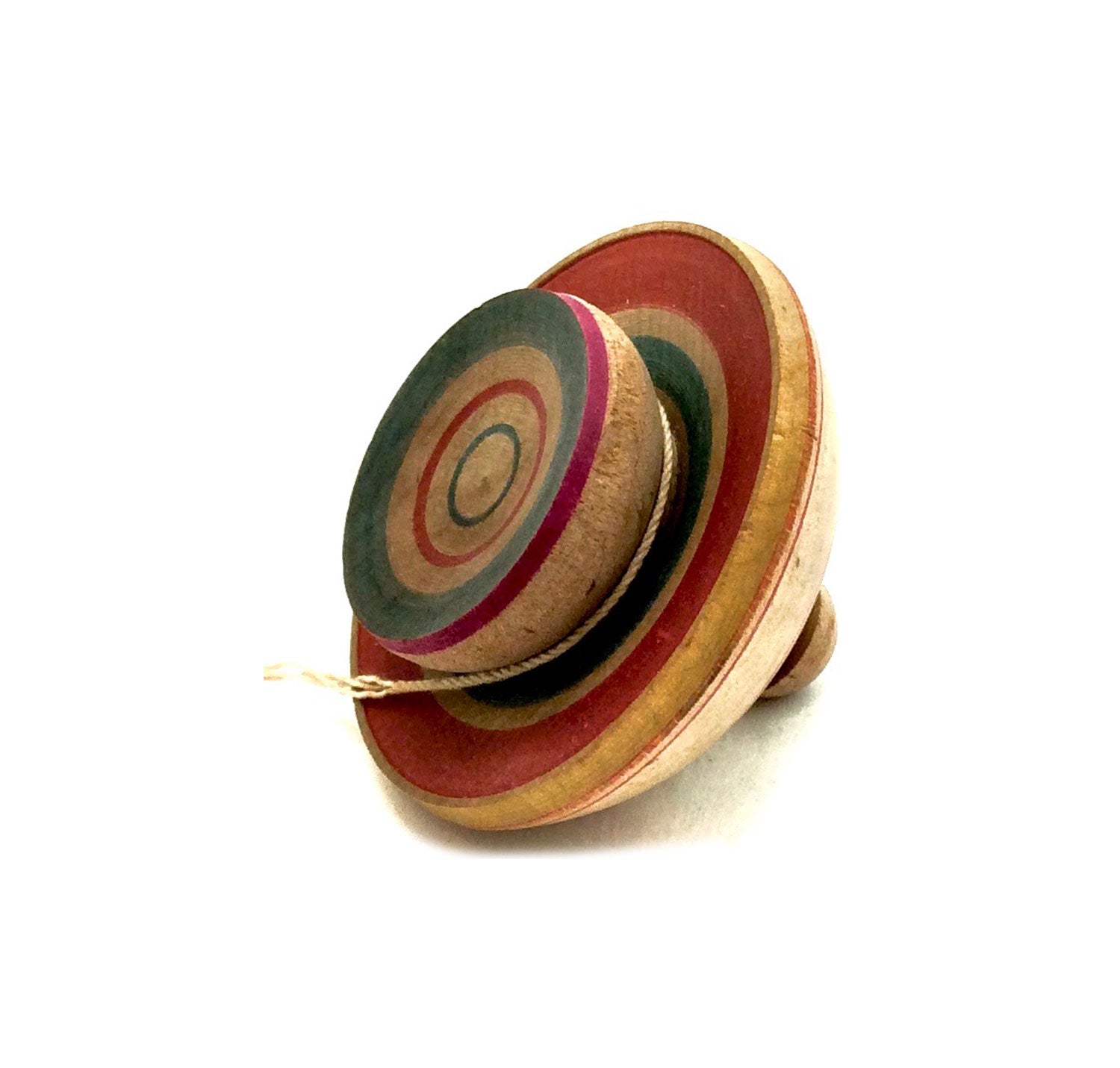 Ohita (Prefecture) Ume Fighting Top The "Wart" type top | Taniguchi Kisaburo | 1970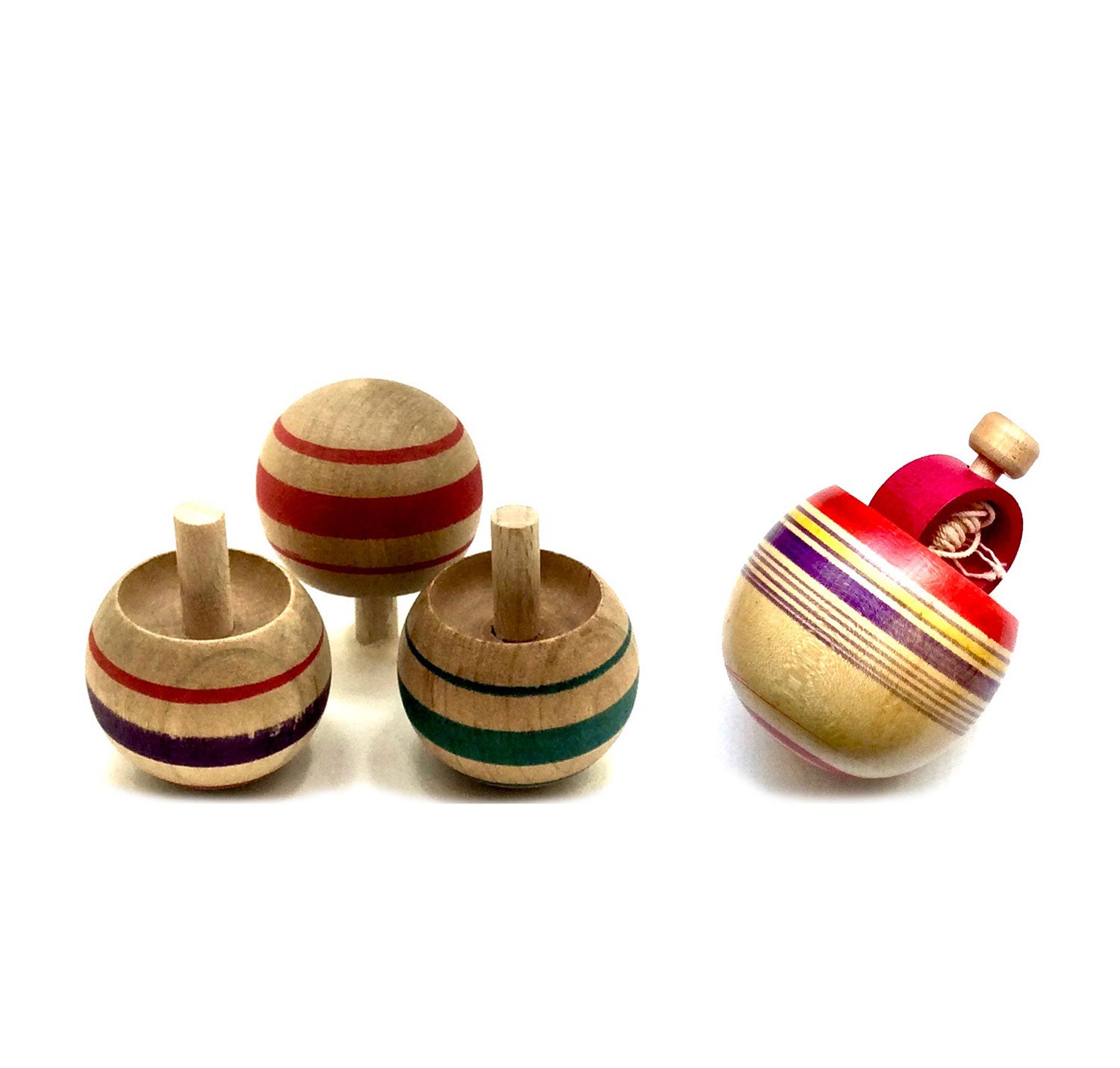 Sakadachi Koma | Four Upside-Down Tops | 1980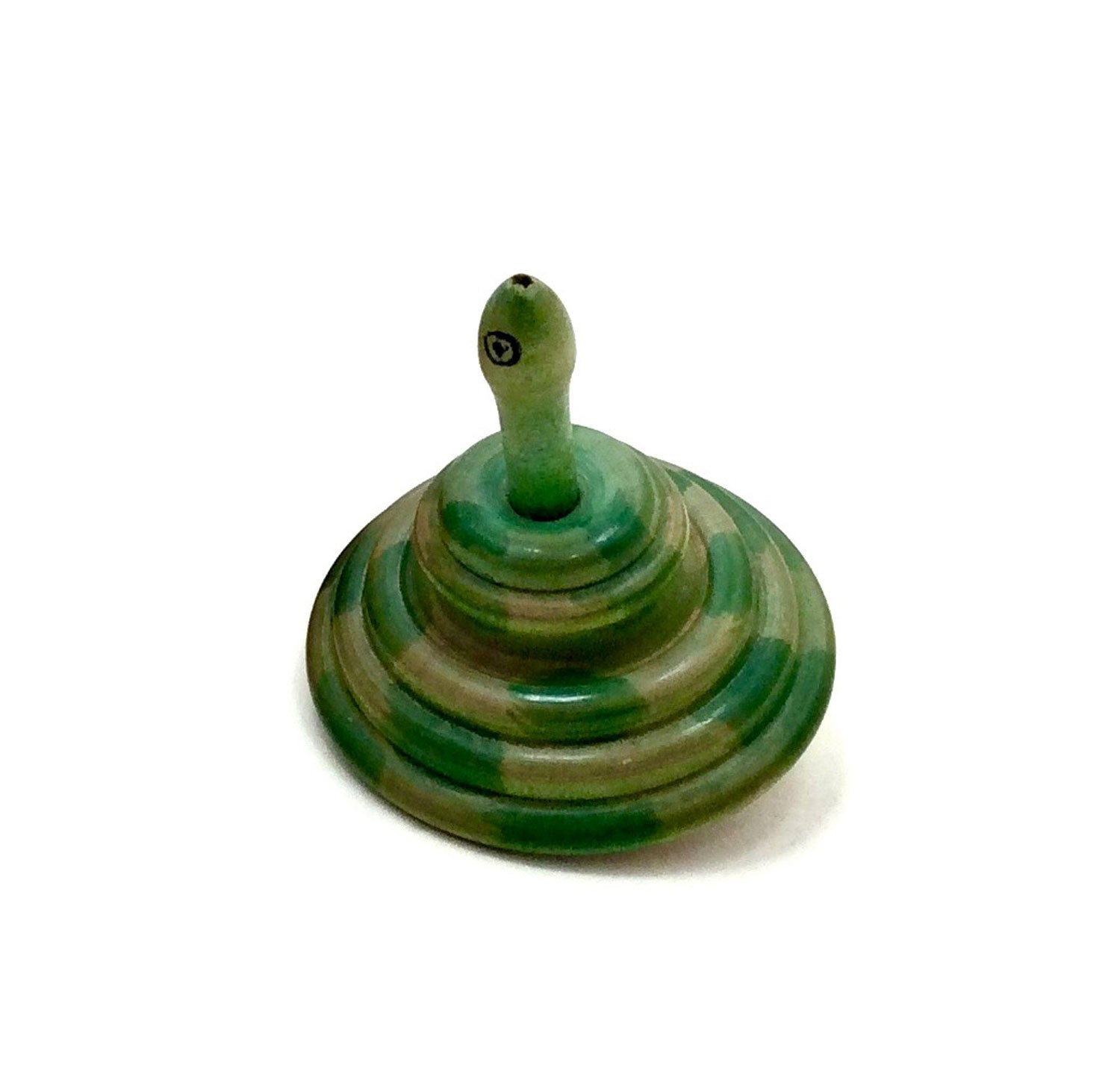 Zodiac Koma | "Snake"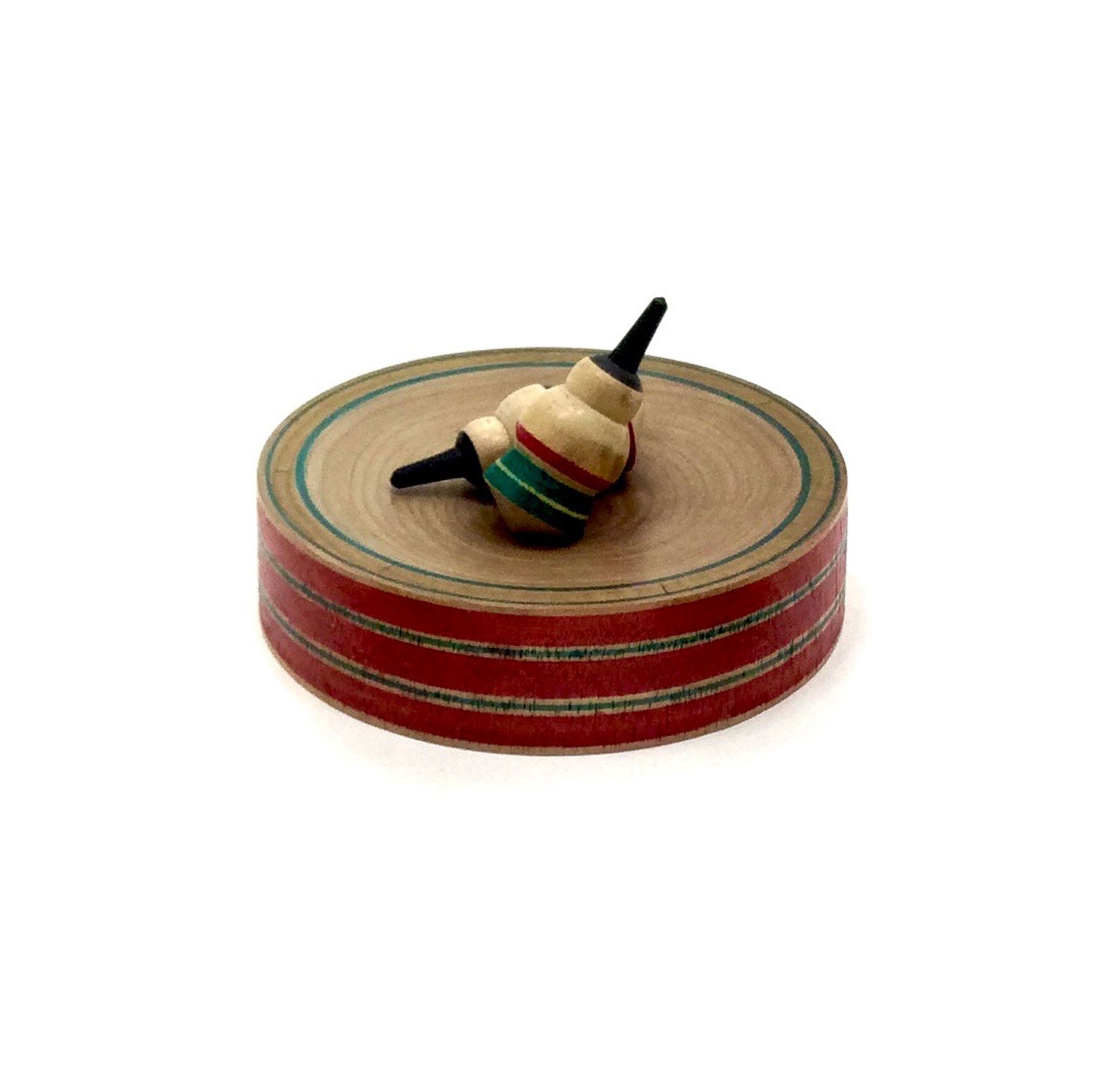 Sumo Wrestlers on Dohyou | Hiroi Masaaki | 1935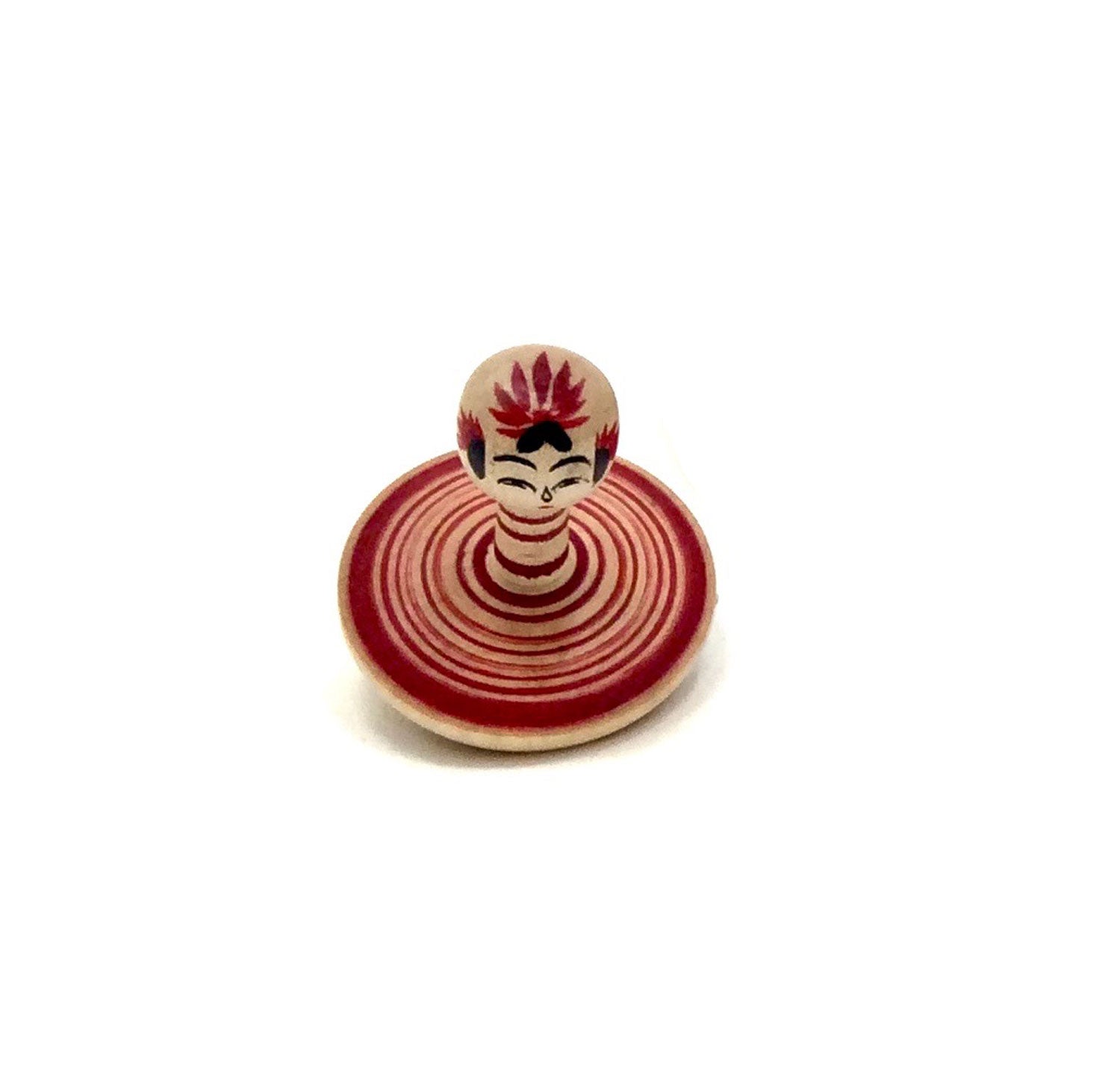 Sakumani Top | Hiraga Kenichi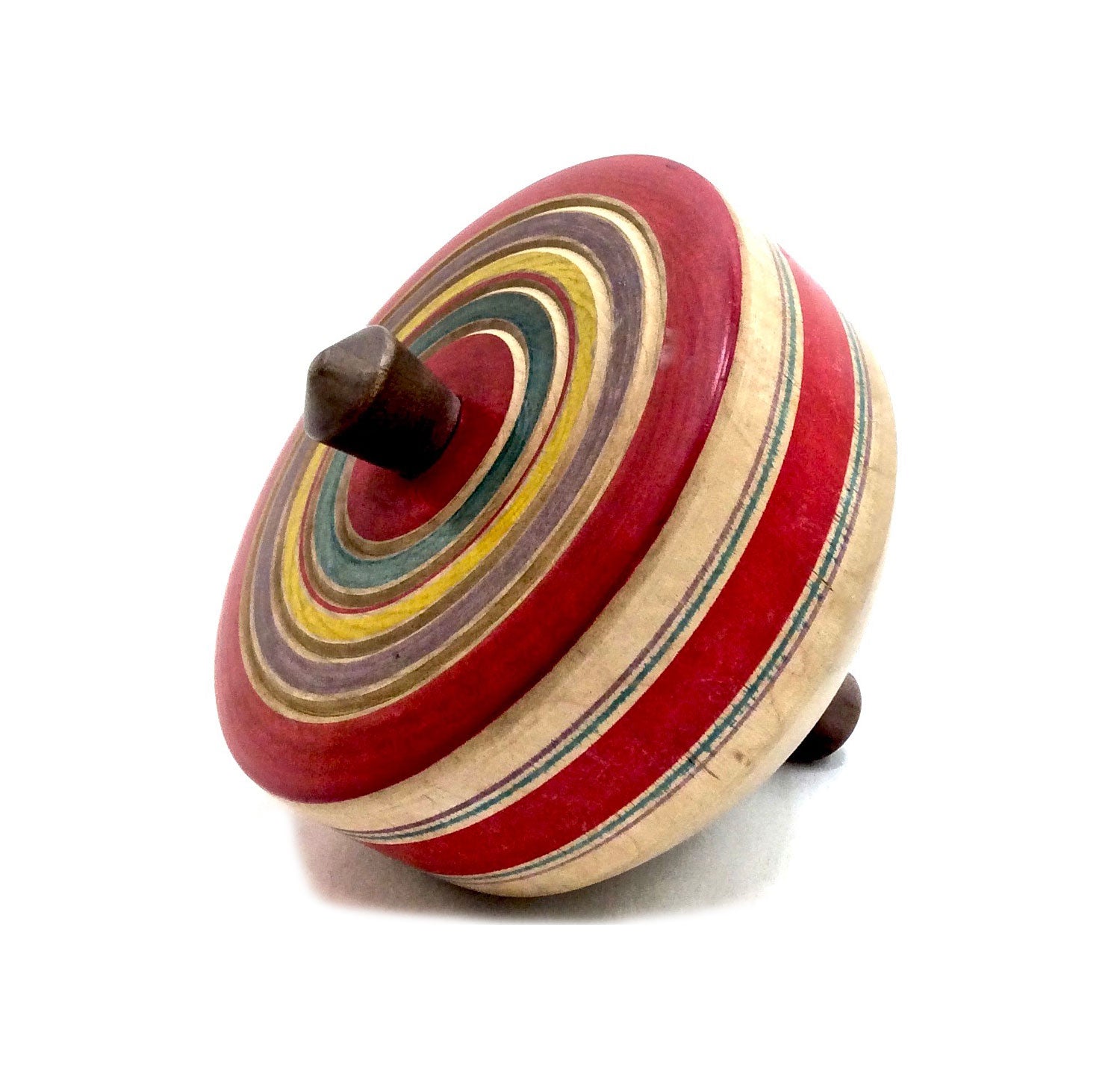 Gaming Presentation Top | 1970
Measures 6-0" x 18-0"dia. is both a working top and one used for exhibition.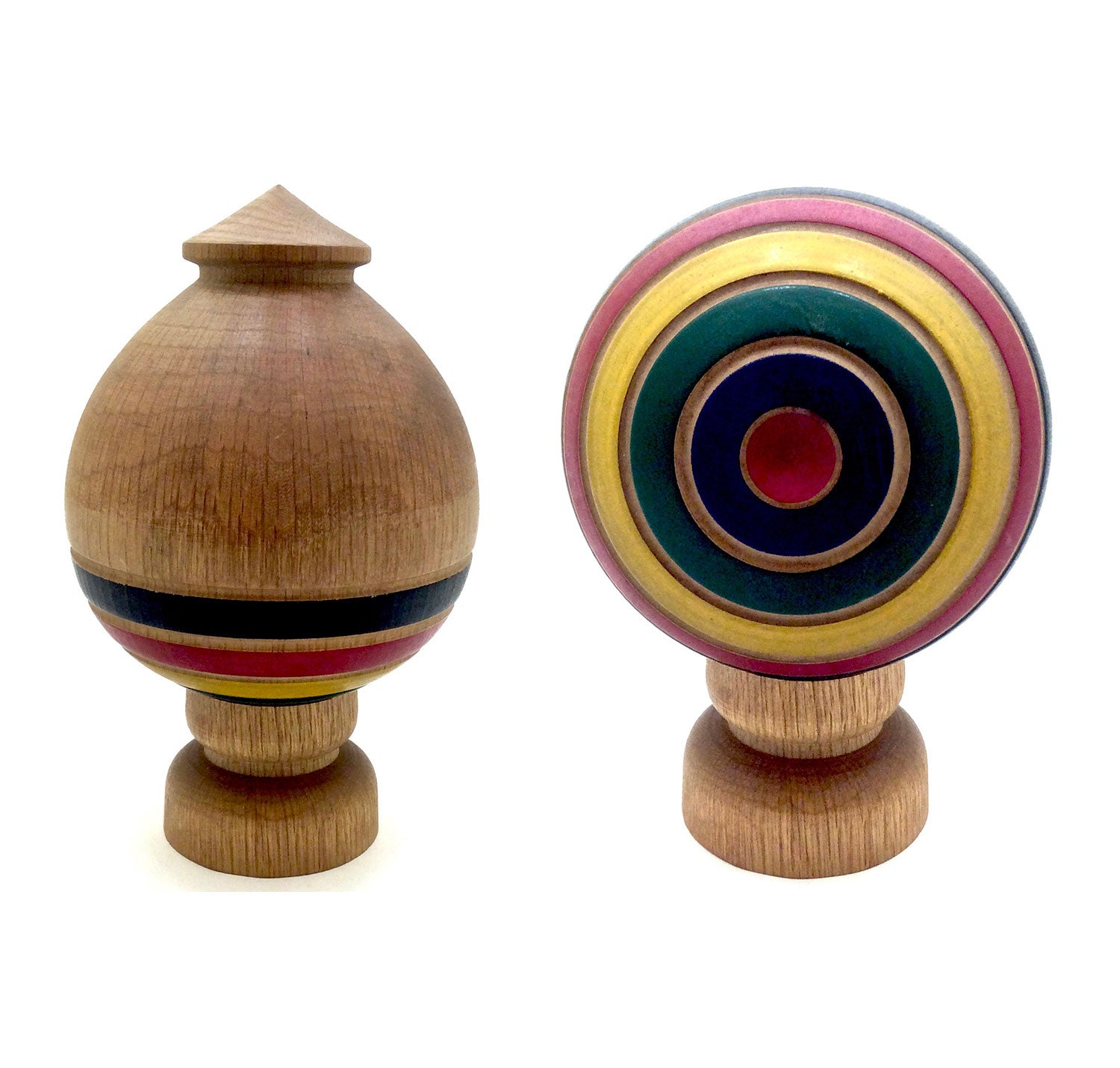 Sasebo "Fighting Spelling" Competition Top
This large top is from the Sasebo, Nagasaki Prefecture and one of a variety of tops often used in prestigious top-fighting contests. Characteristics are the egg shape, and the lathe grooved bands decorated in red, green, yellow and black. Usually they are made of camellia wood and oak. Tops with wooden bases are generally used during tournaments and for display.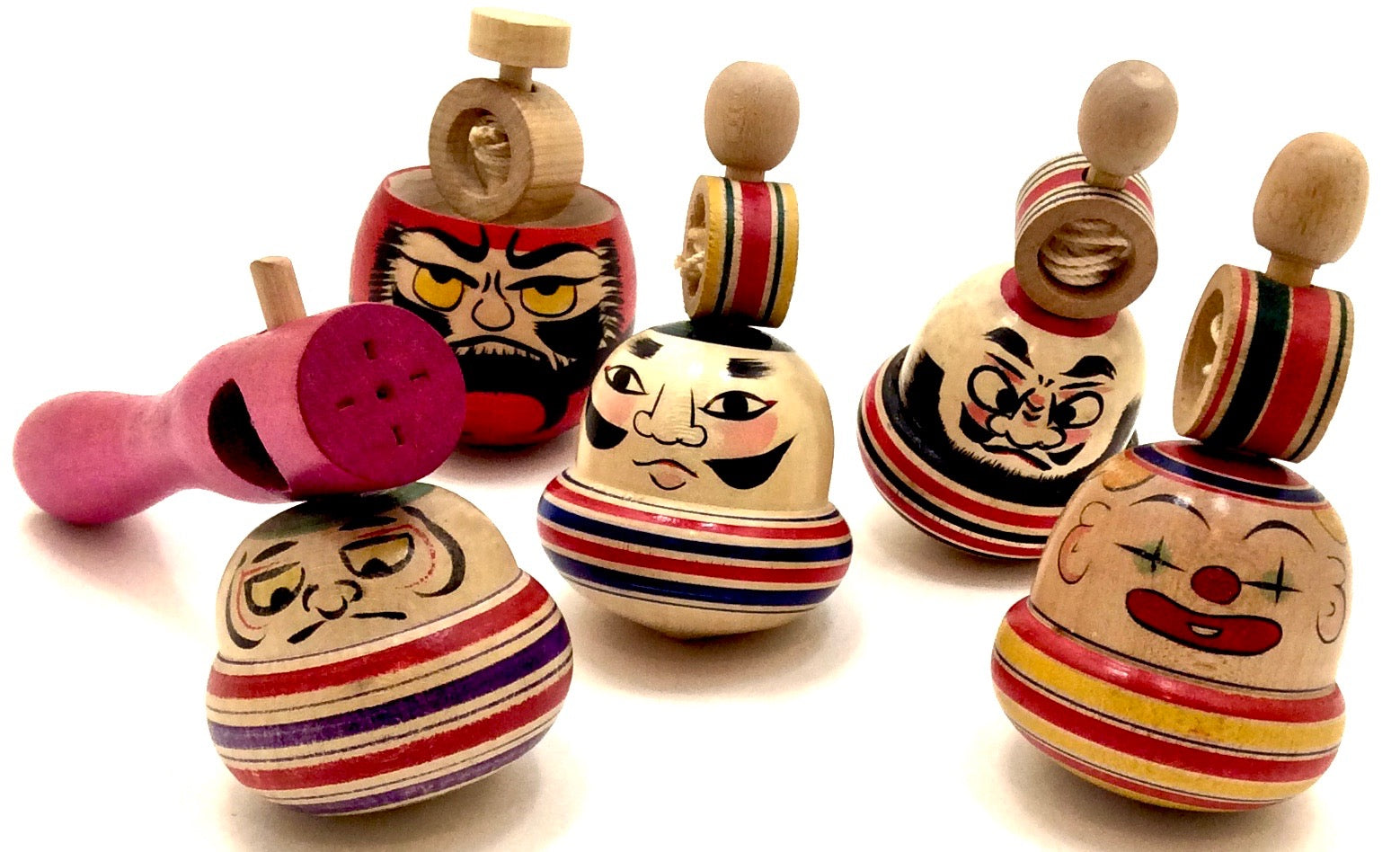 Zuguri Koma
The set of tops shown above have round bottoms for playing in the snow.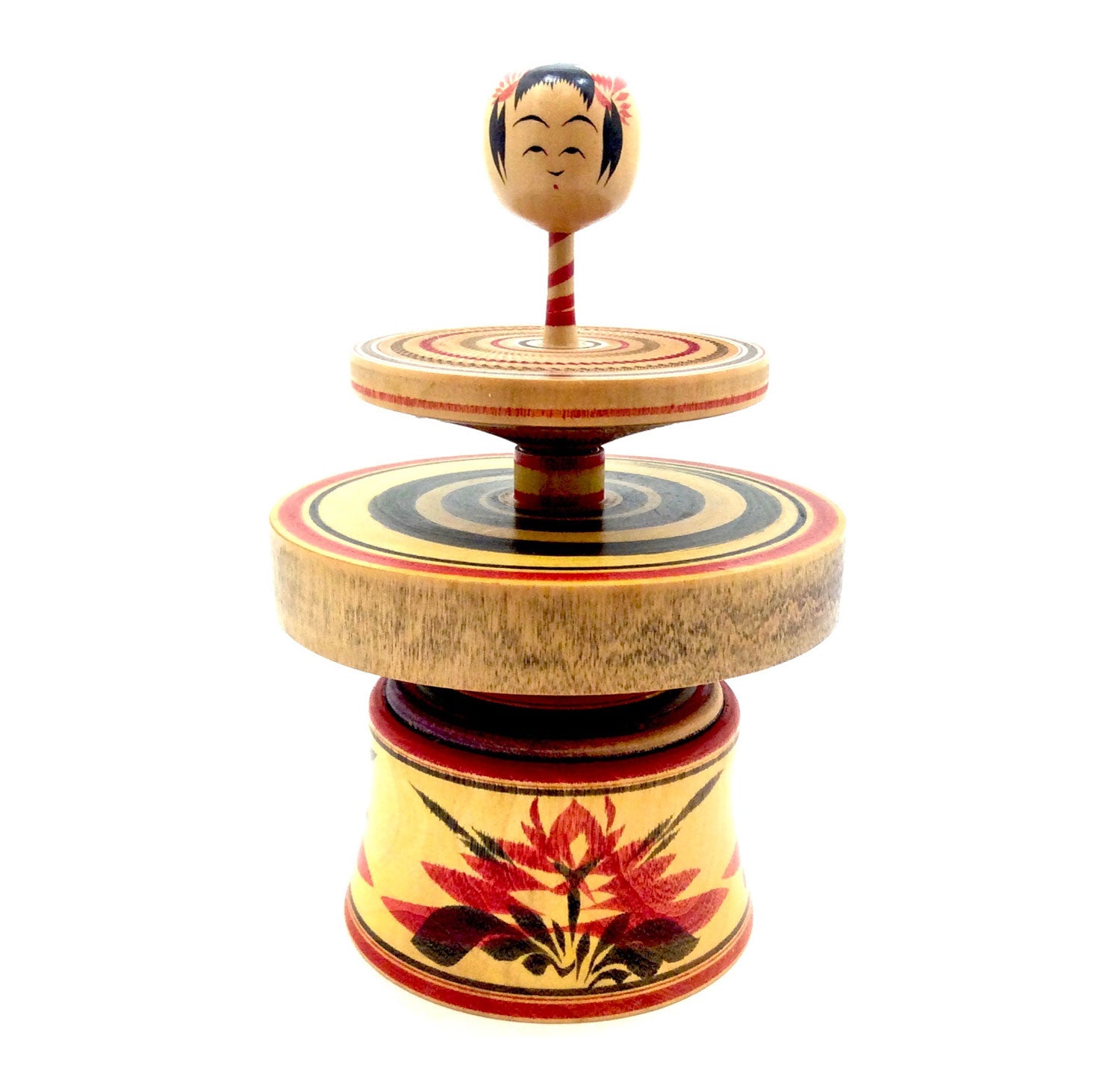 Artisan | Interactive Toymaker: Katakura, Tomio | 1936-
Katakura-san's specialization was the popular "squeaking child" dolls and toys, which are made of two pieces, with the head being attached to the body via a snap-in projection, allowing it to be turned, thus making the squeak. The bangs, set wide apart, are the definitive feature of the heads. His toys are very balanced, spin beautifully, and typically have paintings of chrysanthemum.
Origin:
Katakura-san is a traditional Narugo toy maker who focused on spinning tops, (Koma), and who studied under master Onuma, Chikara. They originally came from Narugo Onsen in Miyagi Prefecture.