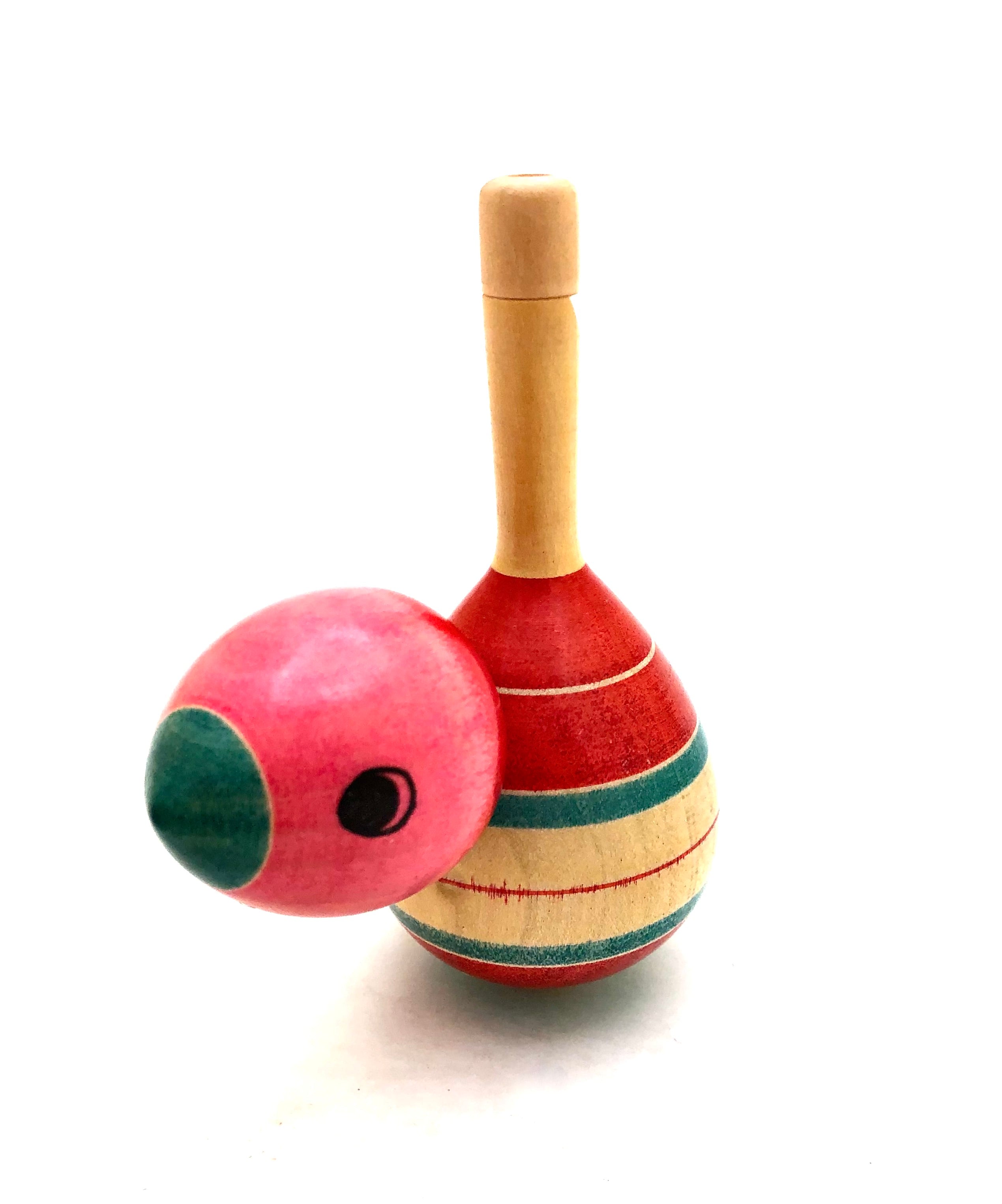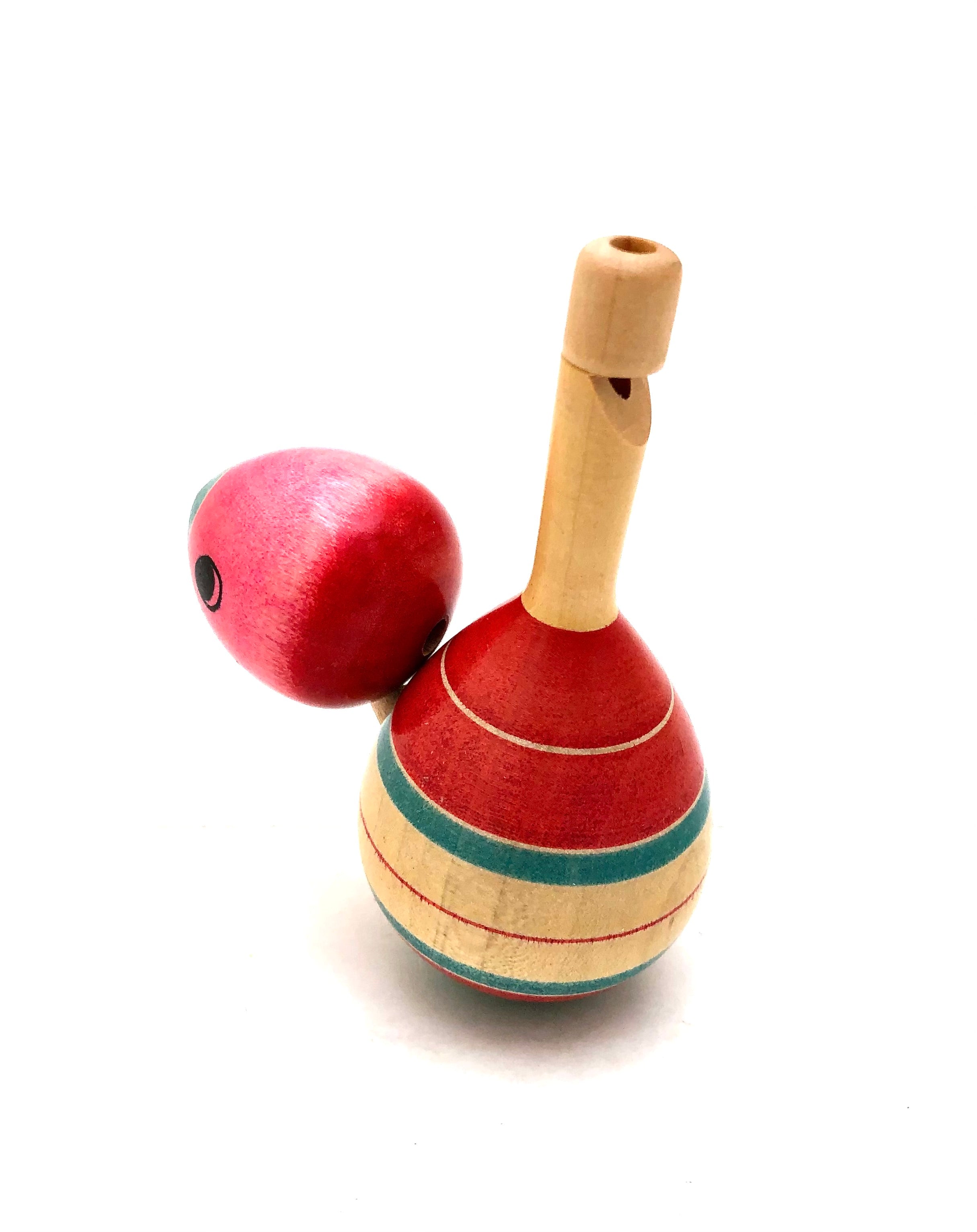 Vintage Japanese Wooden Folk Bird Whistle Toy
Dimensions: 4-0"h x 3-4/4"w x 2-0"d.
This Bird Whistle produces a melodious sound as like a bird singing from the tree branches in the raining season. Built from the perspective of an artist, it may not serve any utility, but having bright natural life like a multiple colored adjustable head with large eyes and green beak, body and tail and a tail used as a mouthpiece to create sound. The carving is made of Mazuki (dogwood). It is unsigned.
See our Vintage Japanese Toy Section:  https://mingeiarts.com/collections/vintage-japanese-toys as well as our e-book entitled: A Collector's Guide: Traditional and Creative Kokeshi and Toys: https://mingeiarts.com/collections/our-books/products/a-collectors-guide-traditional-and-creative-kokeshi-and-toys

Condition: Excellent meaning that the piece retains its original craft/workmanship and functions as intended, showing a wonderful-developed patina and is void of damage, cracks, breakage, or repairs and meets all the standards of the collectible Vintage Traditional Kokeshi Toys.