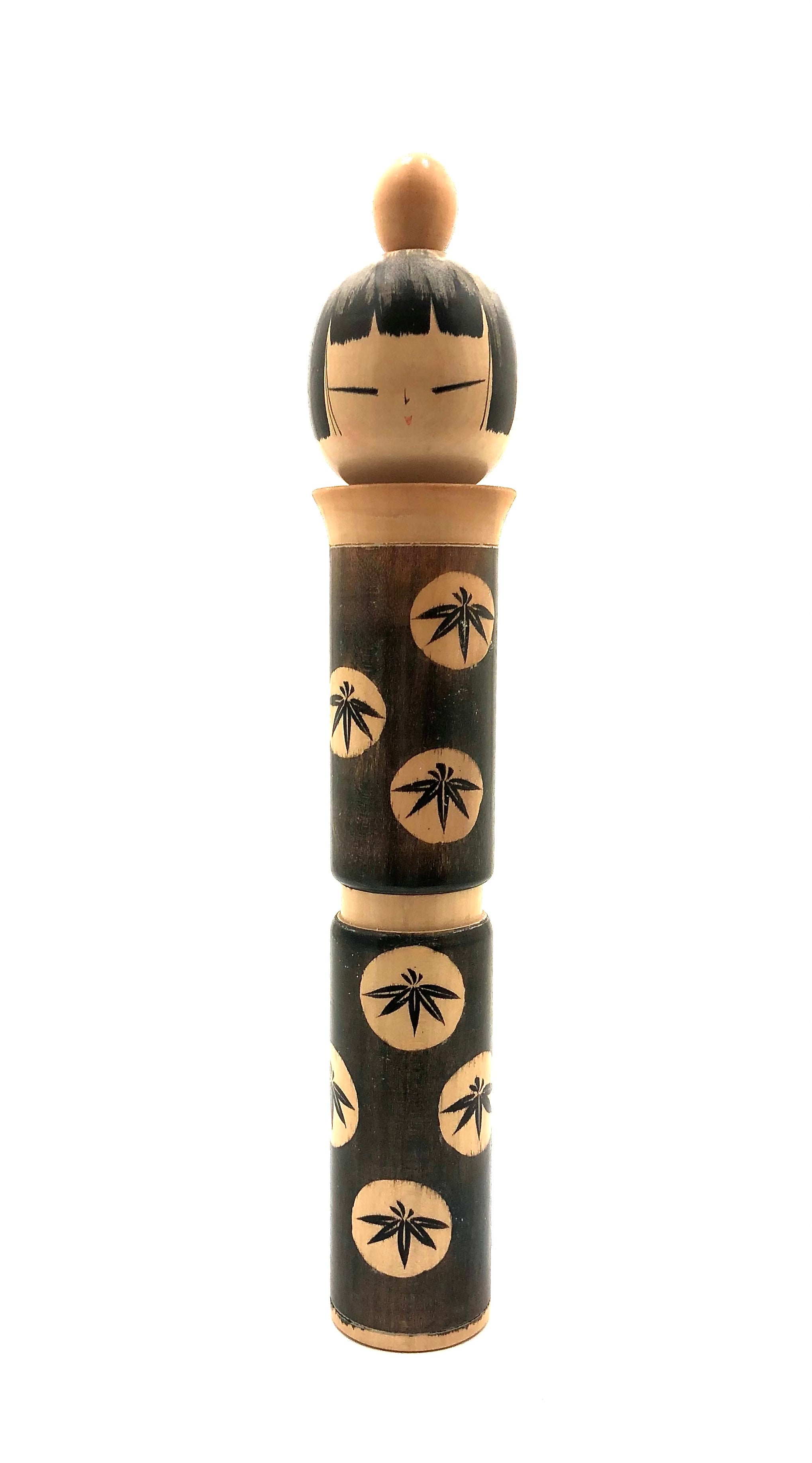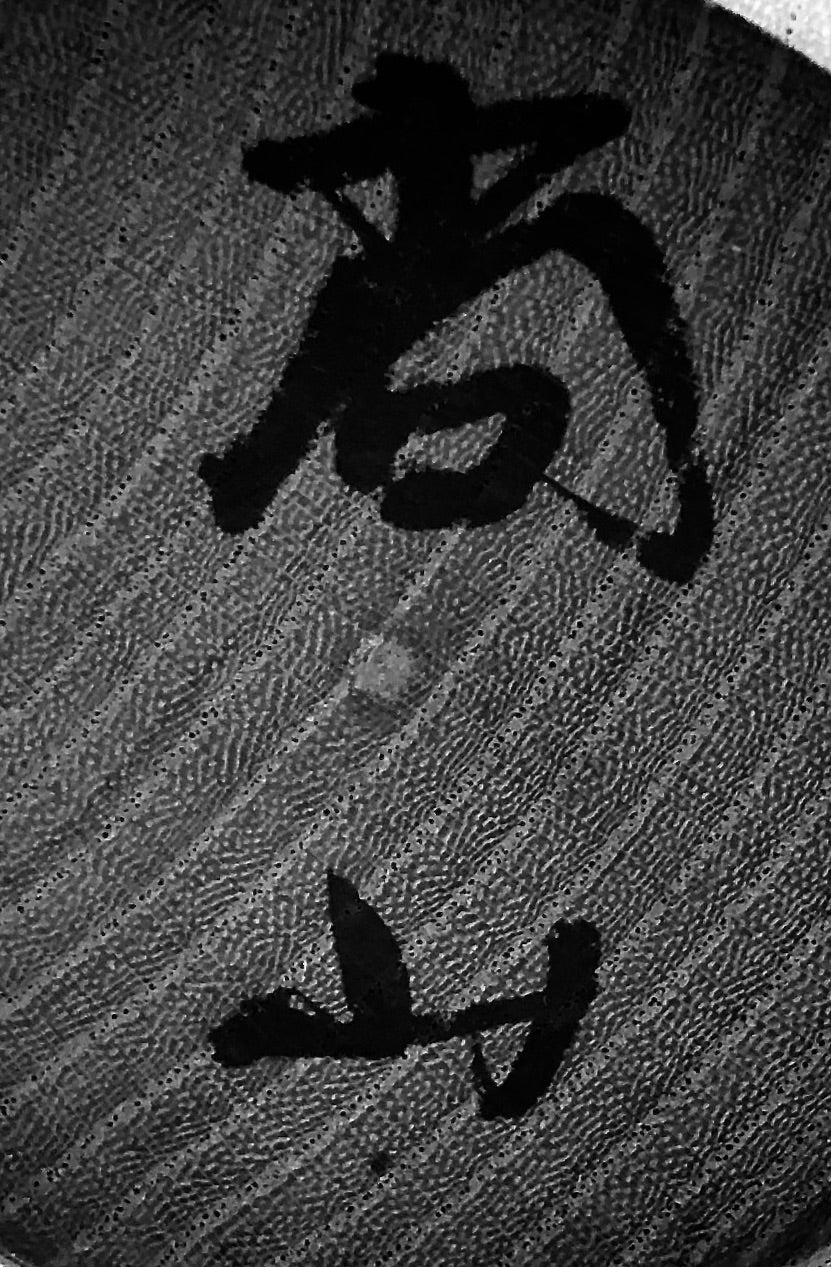 Vintage Sosaku Kokeshi "Tsukikage | Spirit of the Take" by Sato Suigai
Dimensions: 13-1/2"h
Shown is a Sosaku Kokeshi that incorporates the 'Mon' (family crest), which originated as fabric patterns to be used on clothing, in order to distinguish individual families, or signify membership in a specific clan. The reference to Tsukikage is based on the circular images of the 'Mon', (Kamon and Mondokoro), which decorate the body of each doll. 
This doll is turned from one piece of wood, accenting a delicate lip on the top of each Kimono and an obi that accentuates the waist. It has beautiful details on the face and 'Mage' hair treatment. It is signed by the artist.
Condition: Excellent condition for the piece is perfect, with no missing elements or color loss, and is in exceptional condition. A beautiful, original, finish, retaining the original craftsmanship. Museum-quality: meeting the standards of the collector of the Sosaku Kokeshi Folk Art genre.
Origin:
Sato-san, also known as Sadahachi, was born in Okubo, Yoshioka Village, Gunma Prefecture, to a family who owned a silk trading business. At the age of 18, he began his professional career as a painter under famous artist Komuro, Suiun, before pursuing a career in creative Kokeshi making in 1948. Sato-san also pursued careers in fashion design, engineering, and mechanics. His Kokeshi dolls have won many awards, including the Prime Minister's Award in 1966. In 1970, Sato-san's artistry was recognized by Japan's Imperial Family, Crown Prince Akihito, (Now Emperor Akihito), the Minister of Economy and Trade, and the Minister of Agriculture and Forestry.
Collector's note – descriptive qualities, standard characteristics & ornamentation styles:
What is unique to this artist's dolls is the unusual but traditional hairstyle, the wheat, summer grass, bamboo, (symbolizing prosperity, purity, and innocence), plum blossoms, and abstract leaves. In many instances he utilizes an uncolored wood obi on both plain and vividly colored Kimono. He additionally incorporated 'Stilt grass', which is most commonly found in moist areas of wetlands. He also enjoyed representing 'Kyoho budo', (giant mountain grapes). Occasionally he incorporated pine, plum, and bamboo, referred to as "sho-chiku-bai". Sato-san created many wonderful simple forms. The artist regularly captures a peaceful nature in his dolls faces, complementing the serene nature that fills the countryside. And finally, we see Sato-san creating very large Kokeshi, made in two separate sections from the same piece of wood. The motif on the body represent the family crests, (Mon).
Artist's Signature: