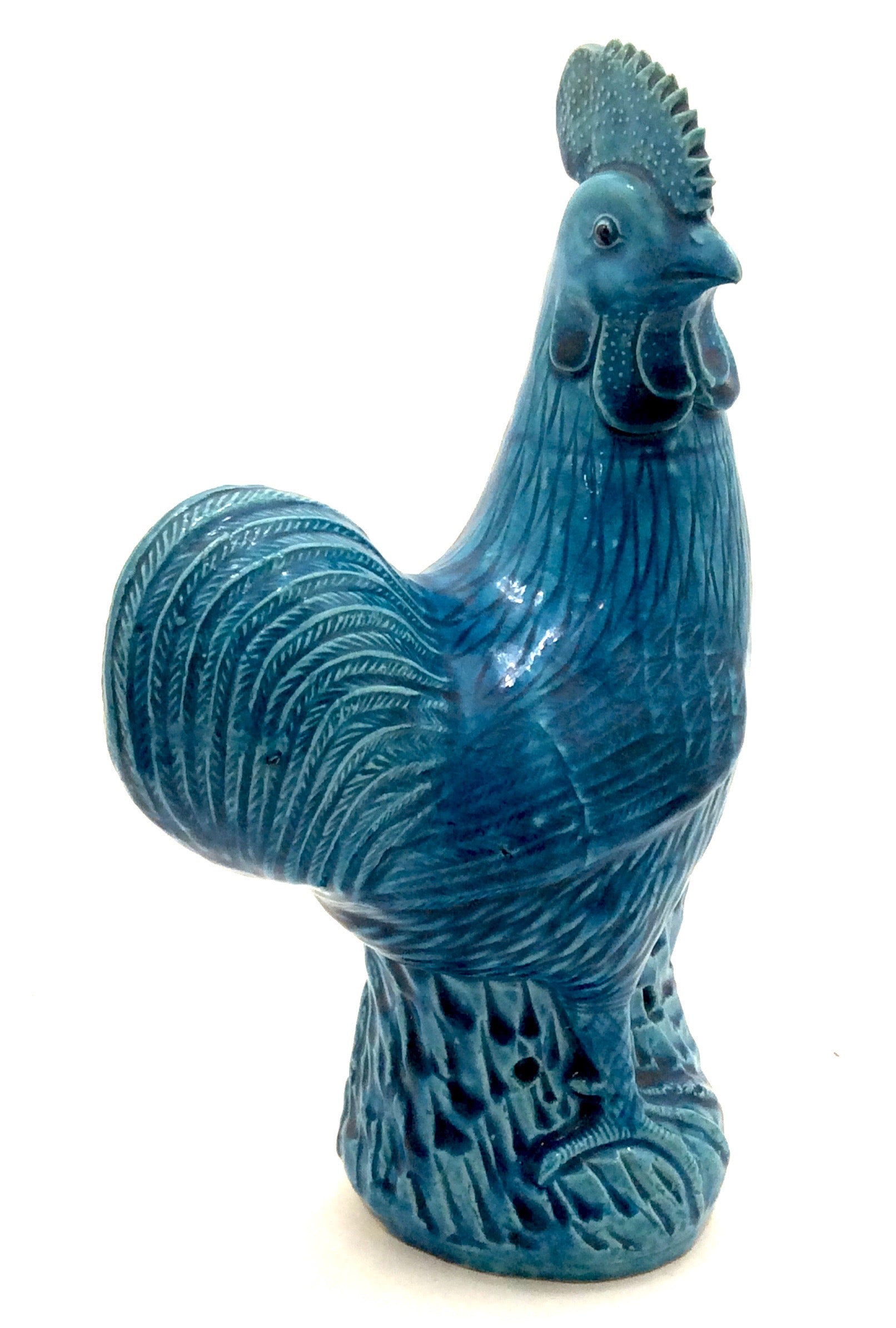 Antique 20th Century Chinese Export-Porcelain, Turquoise Glazed Rooster (Cockerel)
Dimensions: 10-1/2"h x 6-0"w x 3-1/2"d
This is a Stunning large early 20th century Chinese Porcelain rooster that has a great deal of character and welcomes in the New Year. This Chinese porcelain Rooster is standing atop of a heavily textured simulated rock form, in bright variegated turquoise glaze. The body is moulded with plumage with intricately carved details, especially the feathers, feet and cockscomb. The glazing is exceptionally beautiful giving depth to the entire piece. While many antique and vintage pieces glazed in Turquoise are typically monochrome, the textural quality of the crown and wattle together complement the turquoise gracefully. There is an incised CHINA stamp on the bottom of the figure.
Vintage Condition: Excellent with unusual painted detail work giving depth to the finish with damage to any part of the figurine. "As is", and retains the original craft/workmanship. Any discoloration, chipping/cracking, surface wear or structural damage noted.         
NOTE: The origin of the Turquoise Glazed Cockerel can be traced back to the ancient civilizations of western Asia.