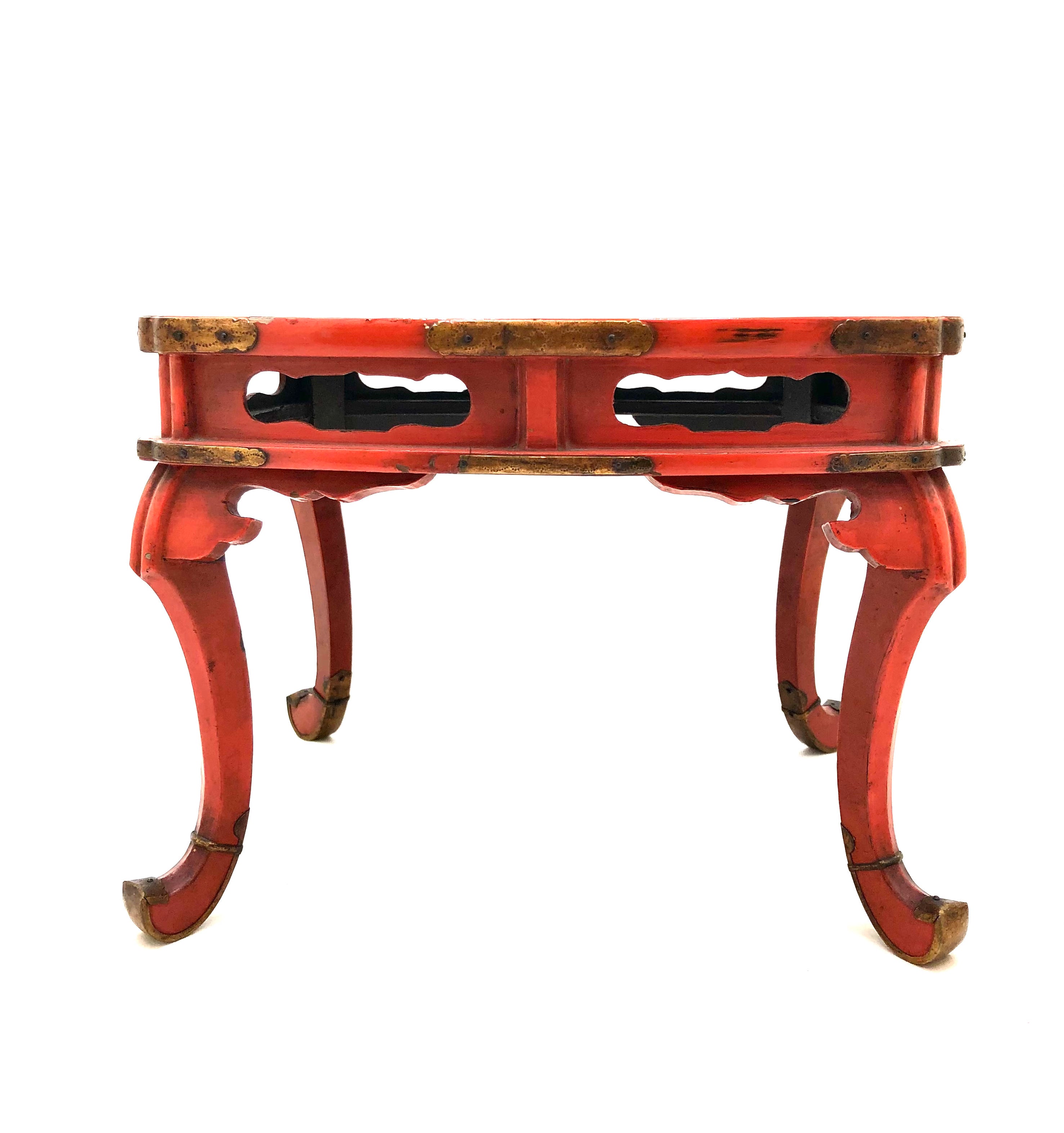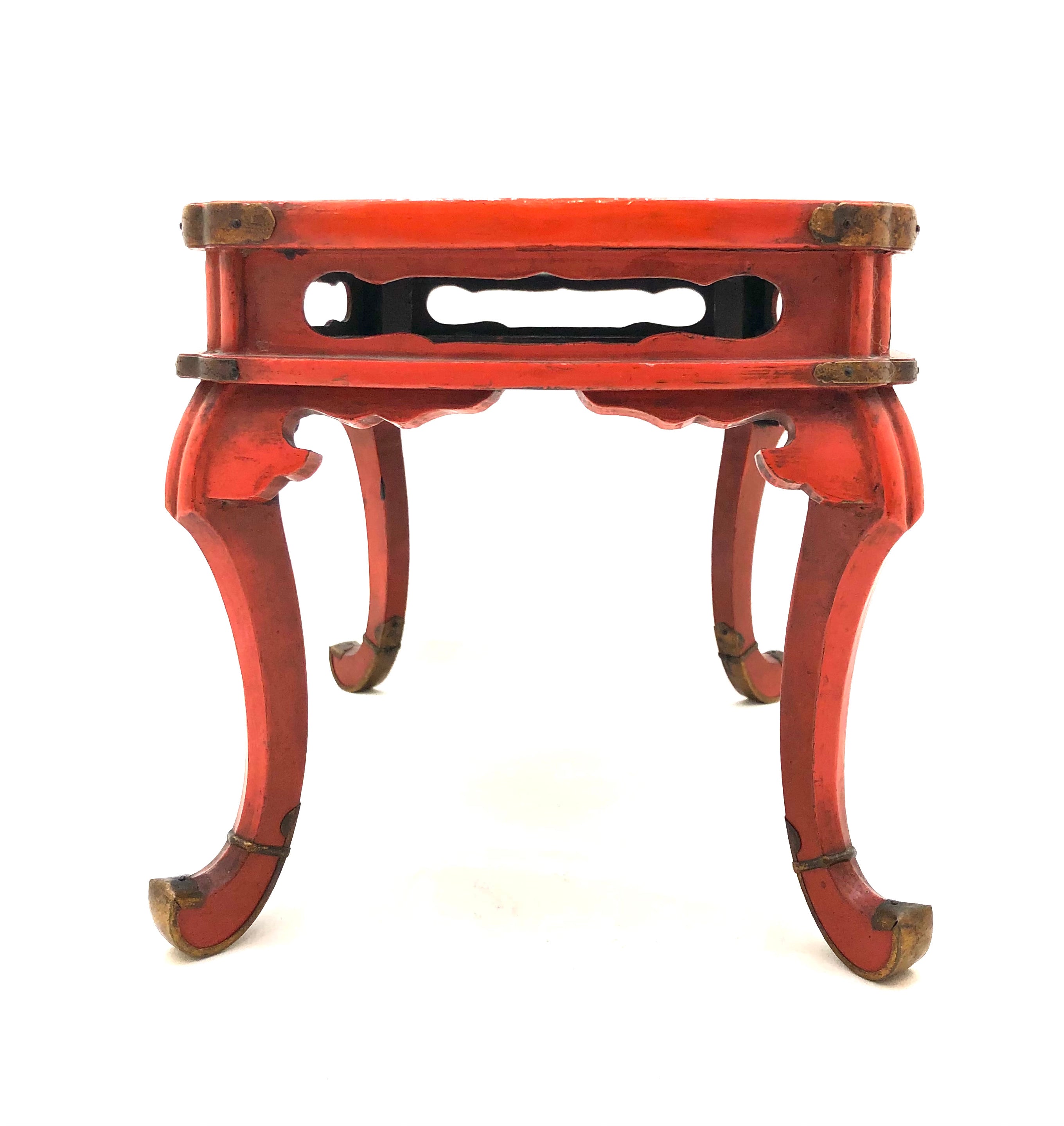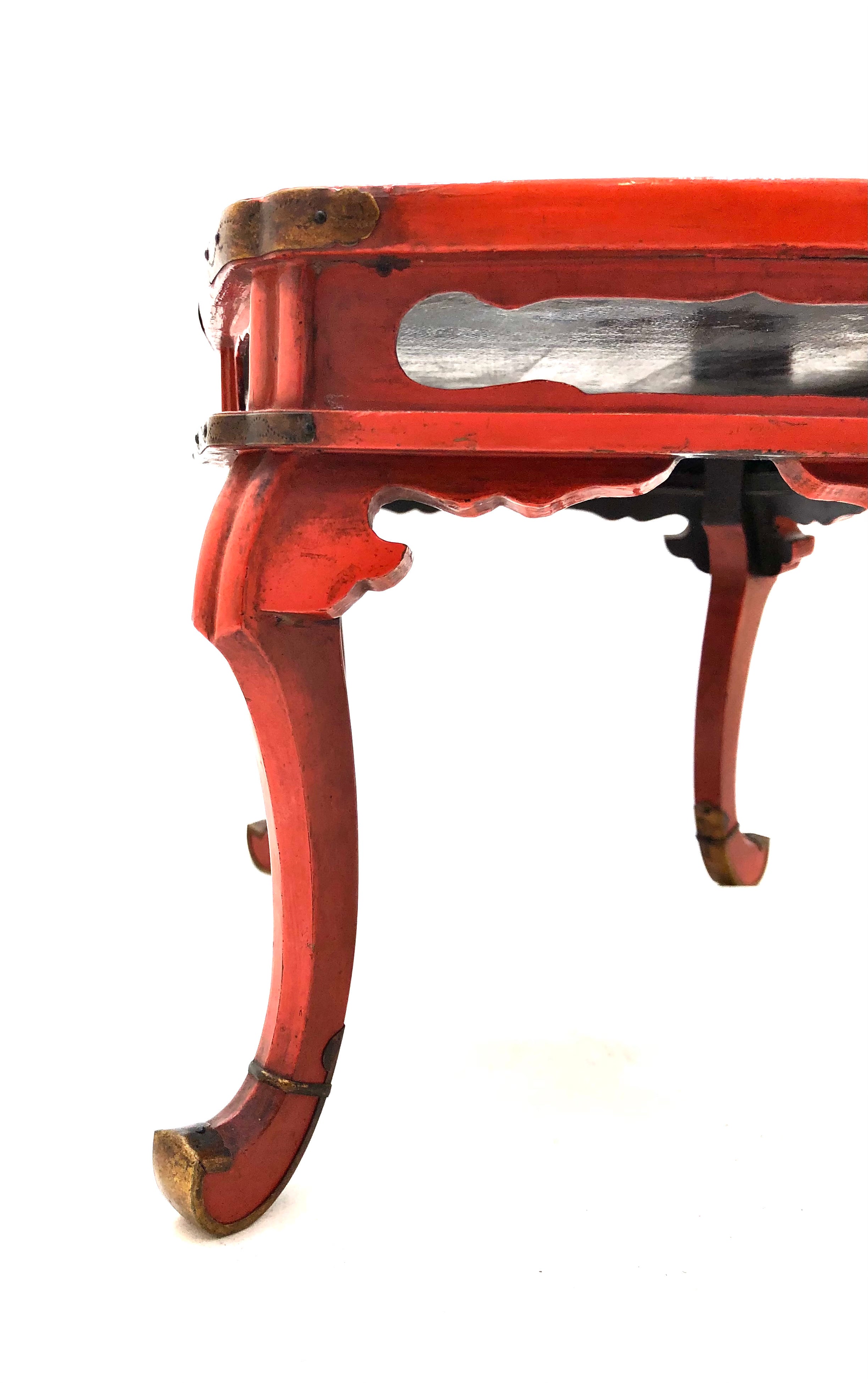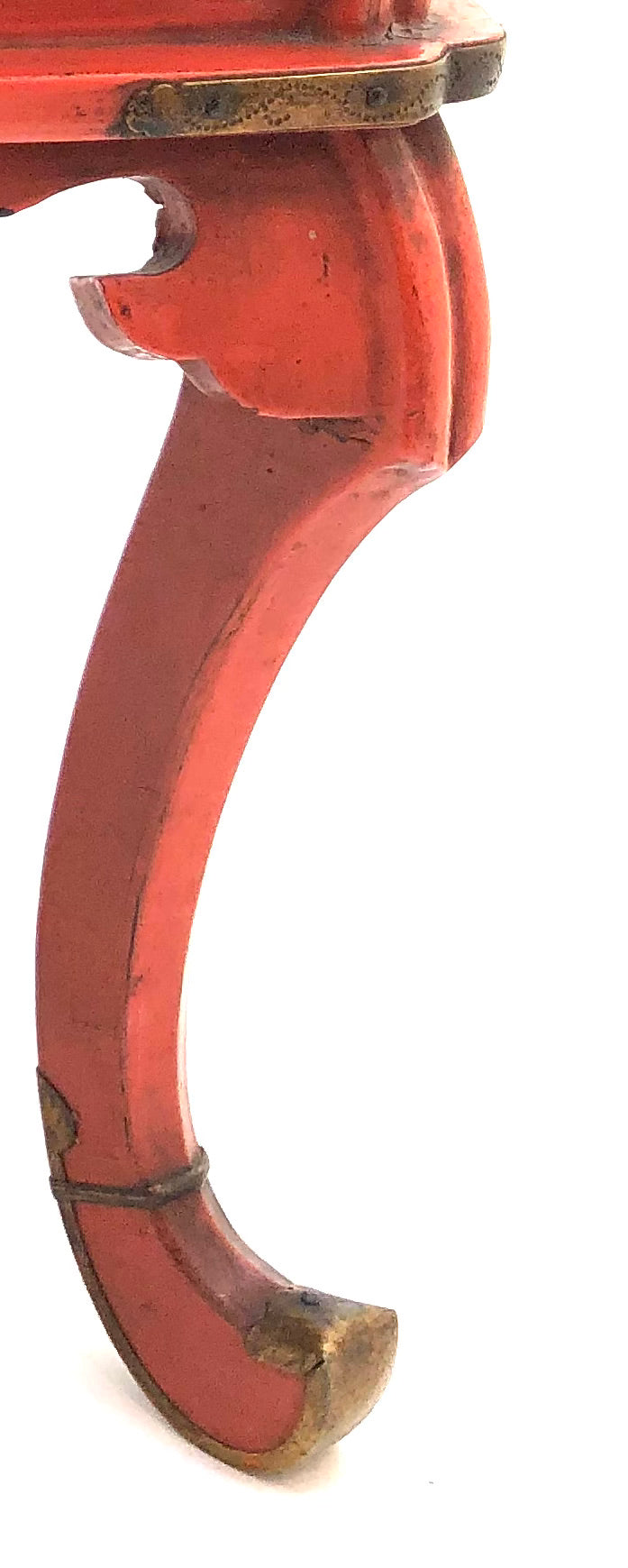 Antique Chinese Red Lacquer Stand | Brass Mounted Art Furniture
Dimensions: 10-1/4"w x 8-0"d x 7-1/2"h
This is a Rare and exceptional example of an antique Chinese matte red-lacquered display stand. The quality of construction and detail in 18th-century artifacts is superior to their 19th/20th-century counterparts, which makes them far more elegant. The lozenge-style top is affixed to a finely carved apron, with pierced openings in the form of clouds. Lacquer has a long history in Chinese furniture and has been used for over 2000 years. A feature that you will especially appreciate is the carved brass fittings used to ornament the apron and feet. The top is supported by elegantly scrolled and bracketed, stylized cabriole form legs, (the shape of a long slow "S" shape, the outward curve of the knee is simply carved). The legs end in engraved brass, stylized feet inspired by the single Chinese Samuari stirrups.

Vintage Condition: Excellent with beautiful modeling and definition throughout the piece. The piece has a beautiful original patina and depth to the finish. As is", and retains the original craft/workmanship. Small chip on one edge of the apron consistent with age and use. Also, there is an edge to the brass mount on the apron that is missing but does not take away from the original intent or visual appreciation. No discoloration or structural damage.     

NOTE: When China abandoned its feudal system and opened up to Western modernism where the artistic inspiration came from all over Europe and particularly England, (hence the use of cabriole legs on important objects). Shapes and motifs evolved towards more symbolic representations but essentially remain to this day on many Chinese traditional objects, furniture, and architecture. Chinese interiors were made still more beautiful and interesting by bronzes, porcelain figures, and lacquer work of the best kind and supportive of formal displays.