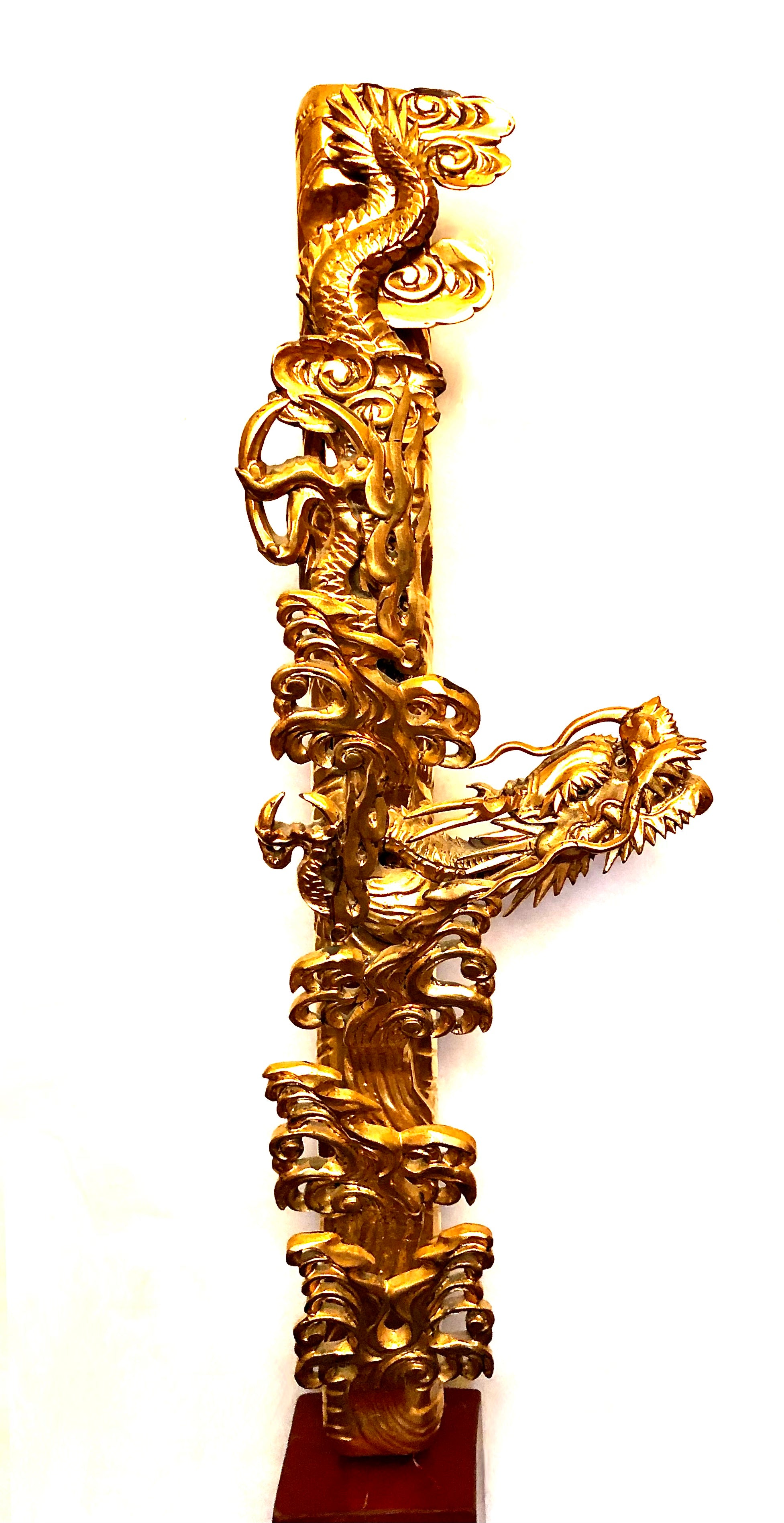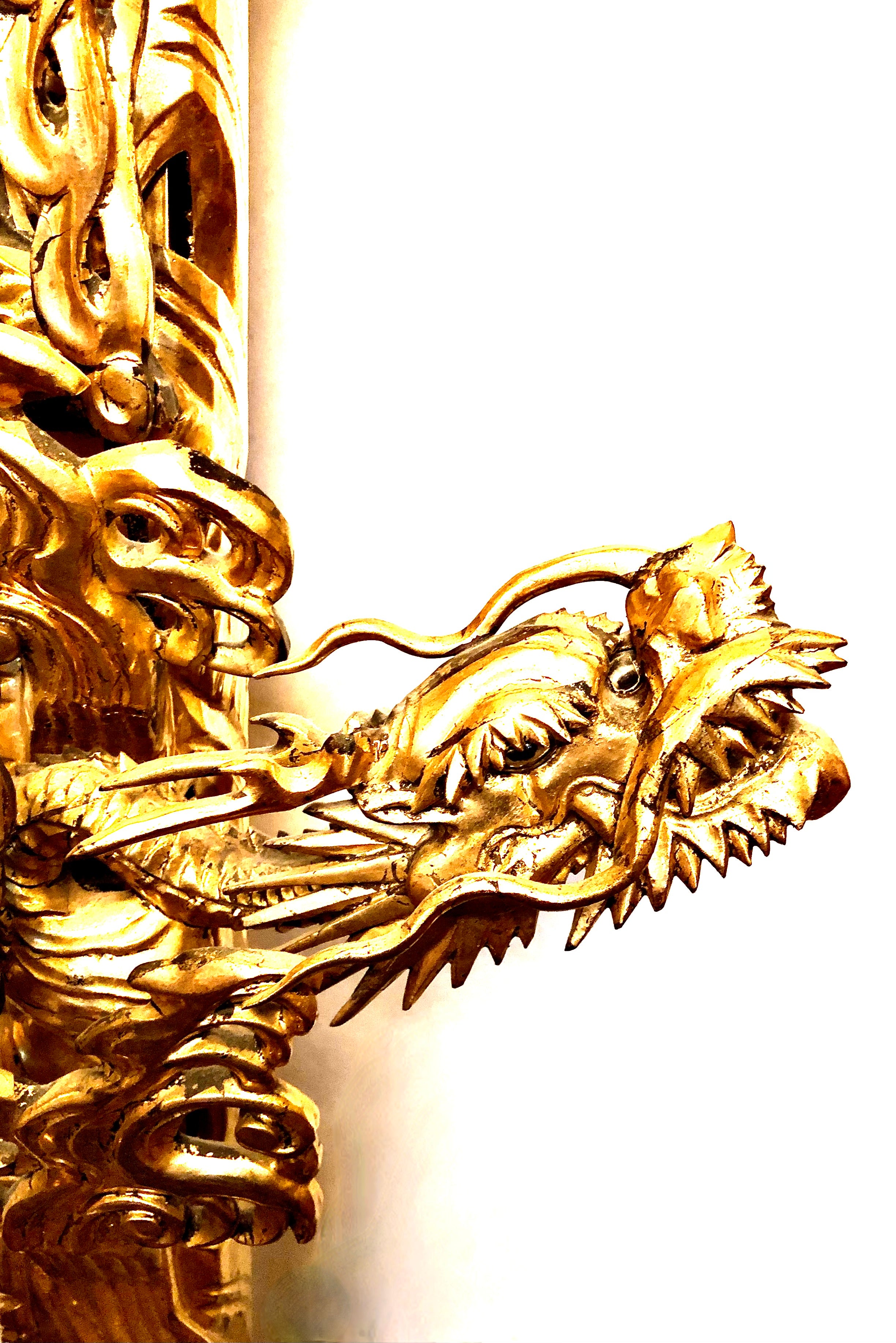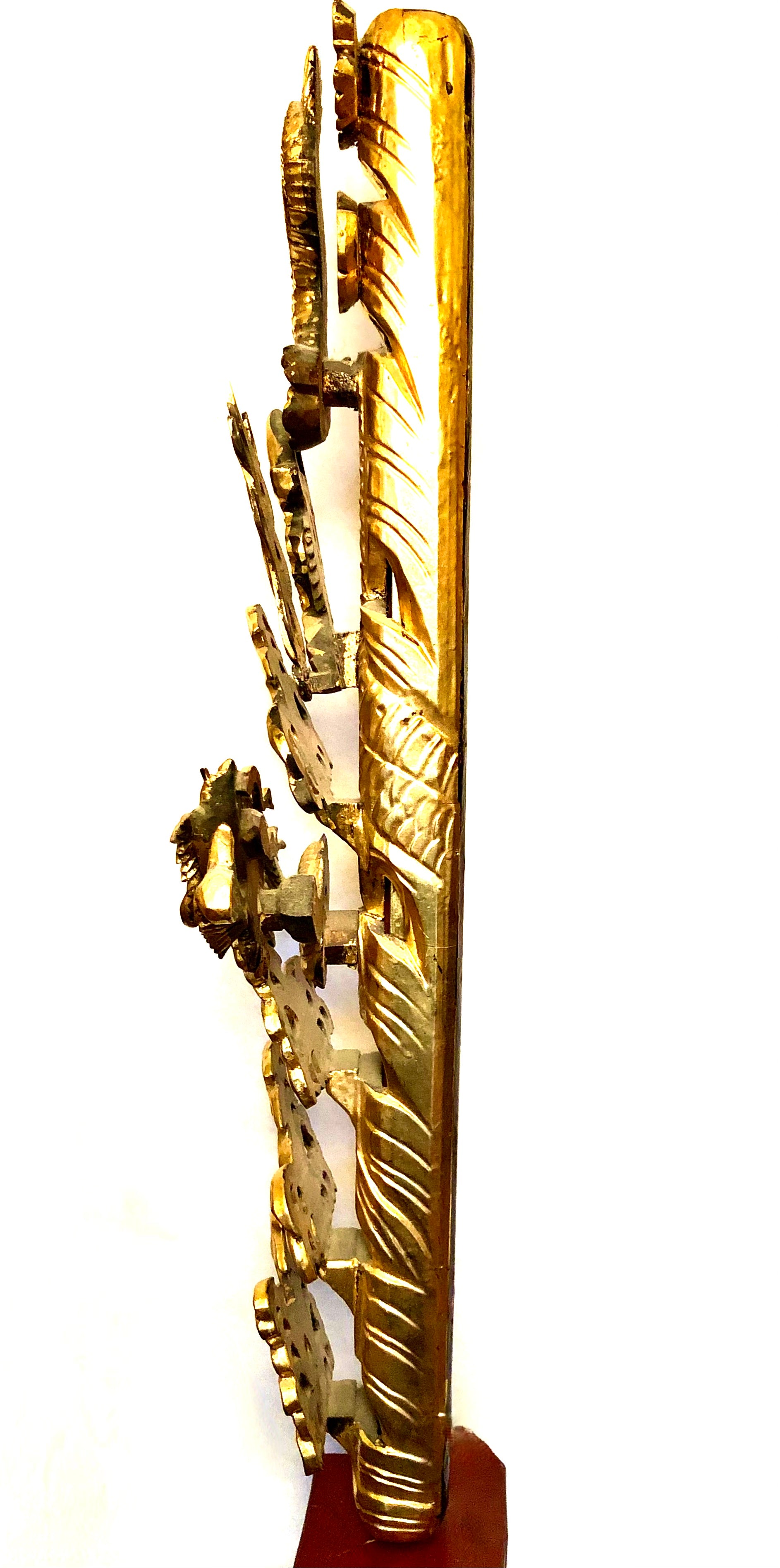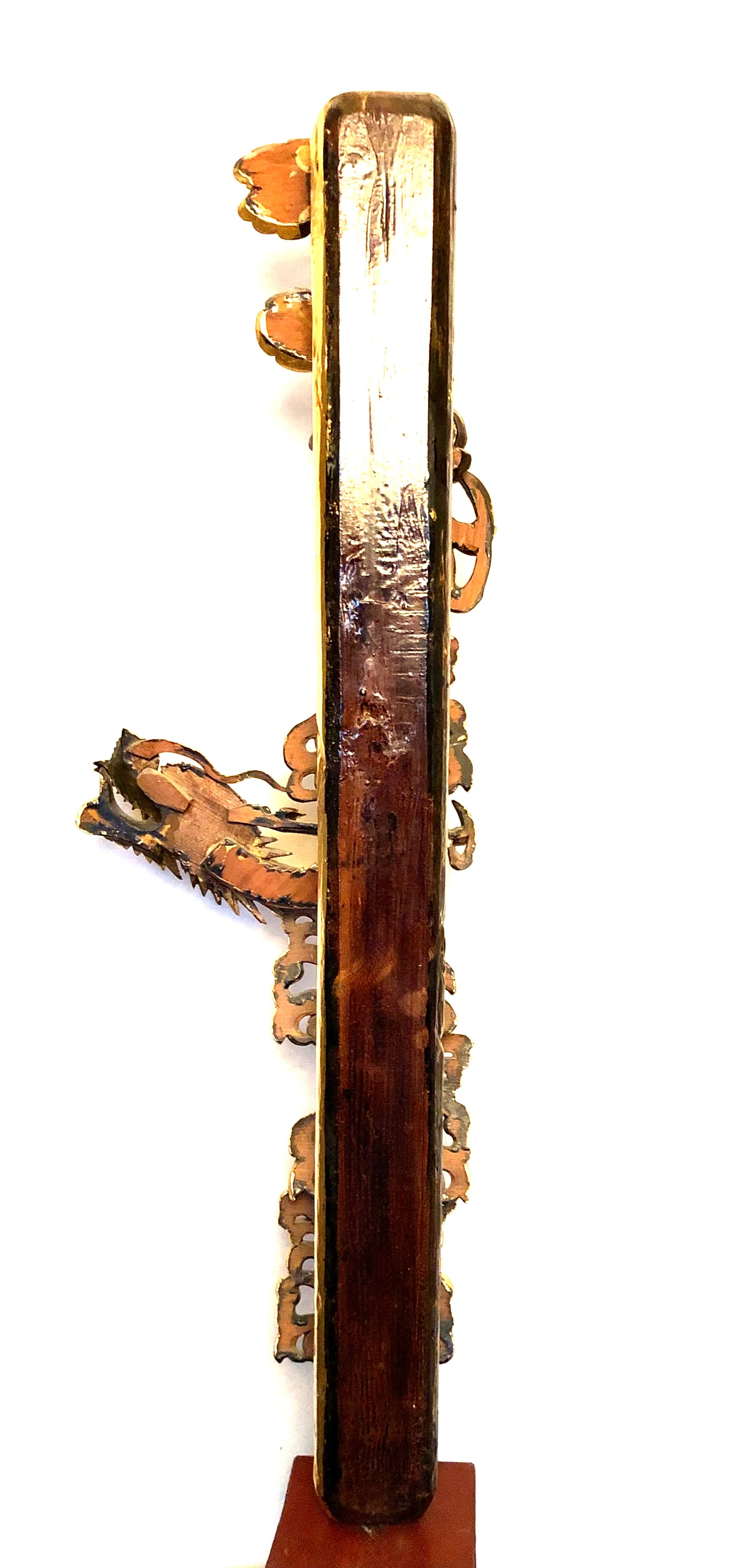 Antique Japanese Dragon (Ryu) Wood and Gold Leaf Temple Carving | Edo Period
Dimensions: 31-0"h (mounted on a 5-0"h red lacquered base)
This Japanese authentic, original, three-dimensional, hand-carved artifact of multiple sections of intricate artwork. This extremely rare gold-leafed dragon (Ryu), is magnificently finished and likely part of a Japanese temple ornament and may have been part of a larger architectural ensemble. 
The myths about Emperor Jimmu descending from Toyatama-hime are the basis of the Dragon folklore that Japanese Emperors descend from dragons. Dragons are the powerful embodiment of yin and yang and are seen as a symbol of power, strength, and good luck for worthy people. From our research, we understand that Japanese woodcarvers who created these flowing dragon designs may have borrowed ideas from porcelain jars brought to the island by Chinese traders.

This relief carving shows this mythical creature floating majestically, beautifully, and yet powerfully, emphasizing his scaled body and claws which dominate this snake-like, barbed-tailed figure demonstrating dominance in a sea of tumultuous clouds. At the same time, the carving emphasizes his fierce horns, beard, head, and facial expression with softly glowing, reverse glass-painted eyes. This piece was acquired during our 14 years of Japan acquisitions travels, and the auction house curator noted that the piece was part of a private cherished Japanese collection.

Condition: Excellent and retains its wonderful patina which suggests a degree of slight wear that corresponds to its vintage. No cracks or chips and no missing elements on the piece itself, but the separate base has a crack on the backside. Please see and judge from the photos for your own as to the awe-inspiring brilliance & power it radiates! NOTE: The piece will require special packing and handling. We have a base quote of approx. $250.00 depending on your shipping location.