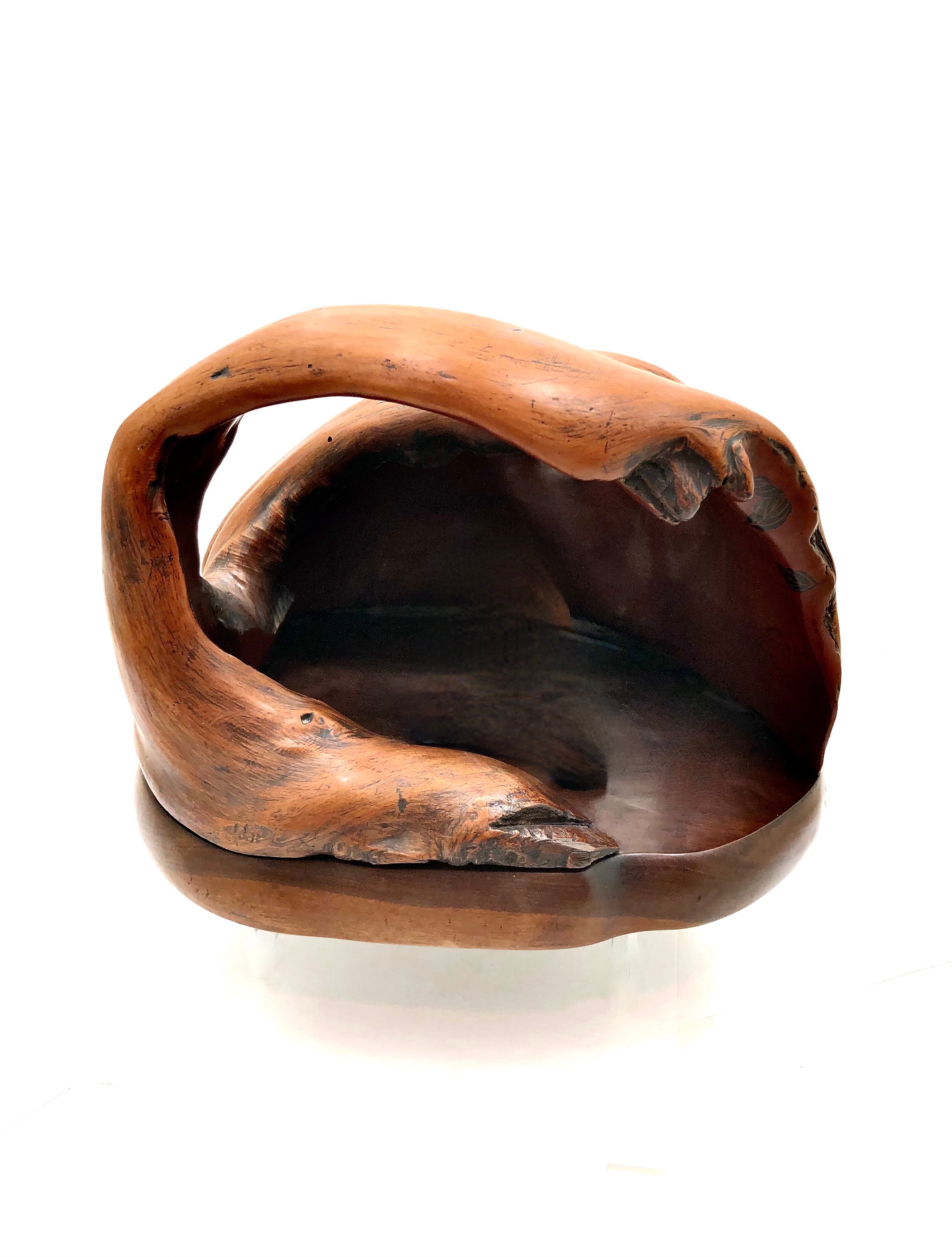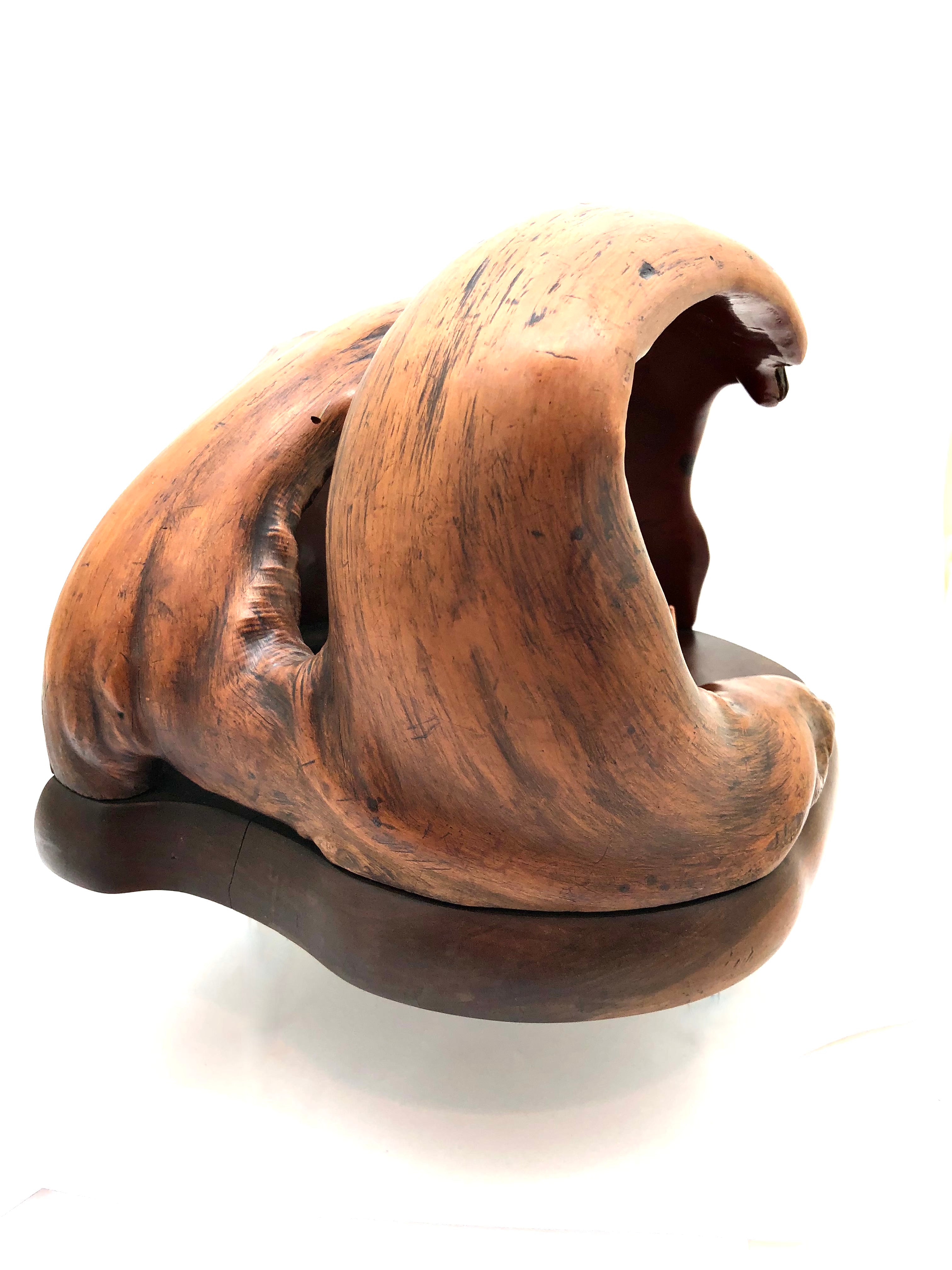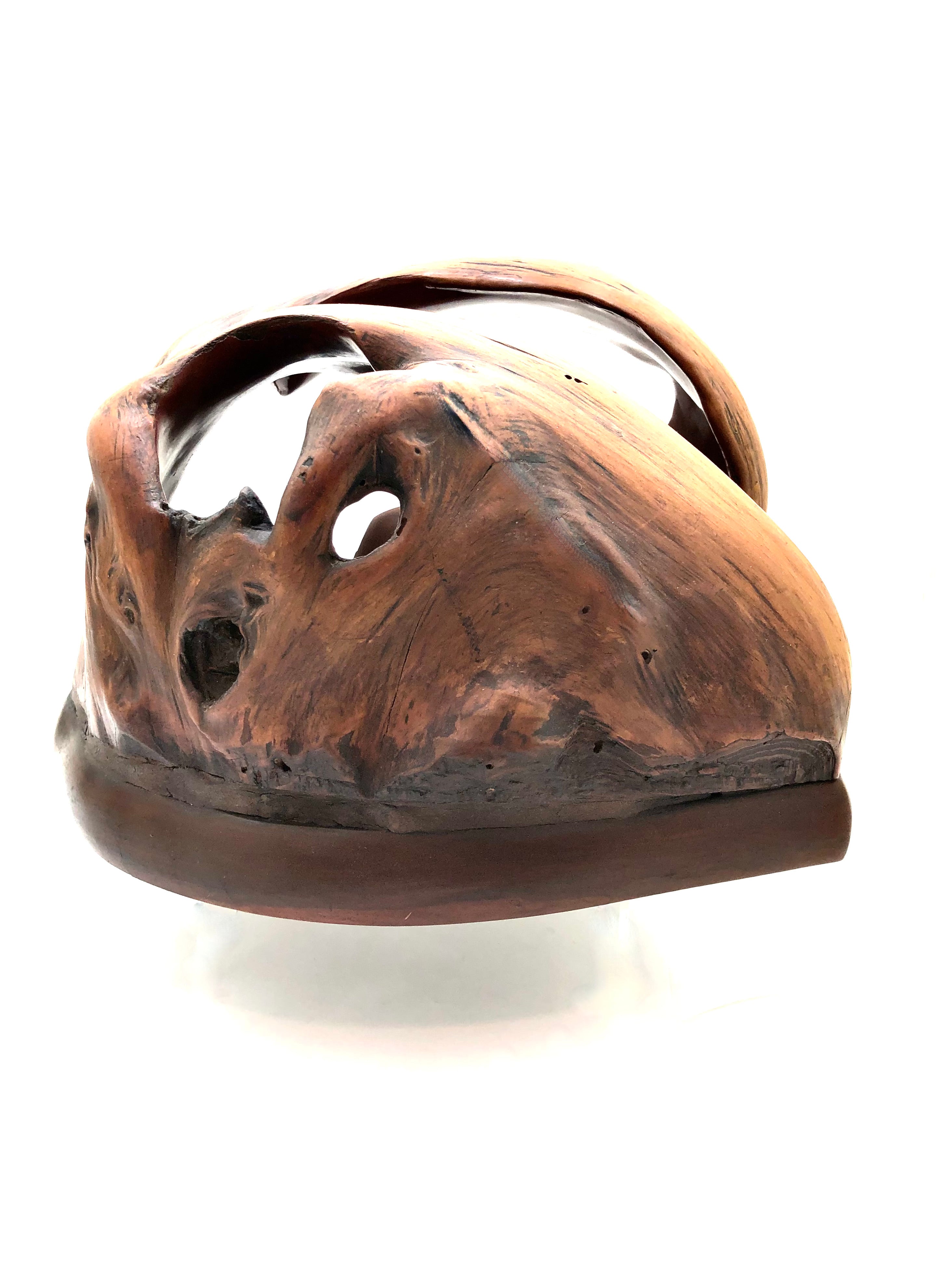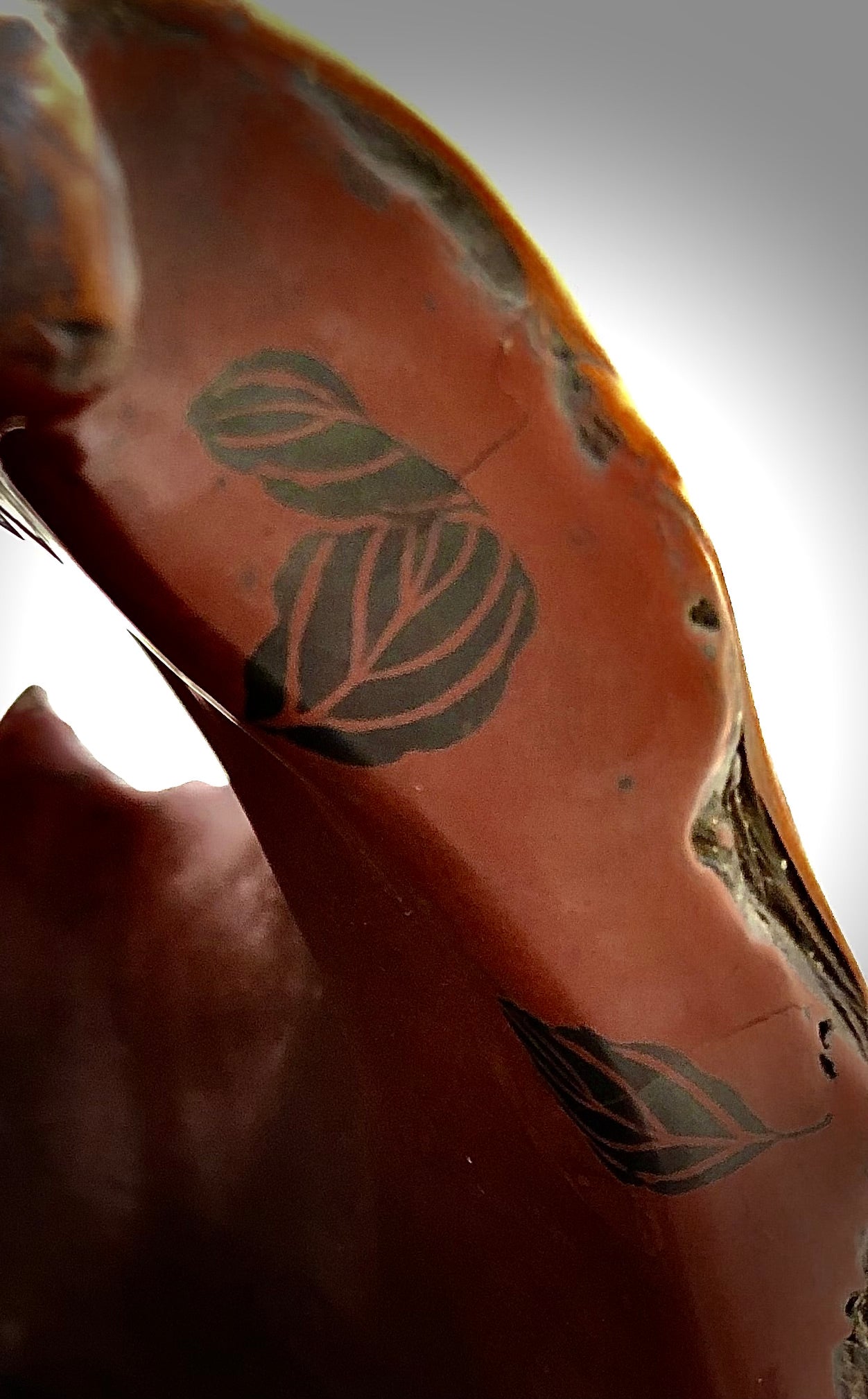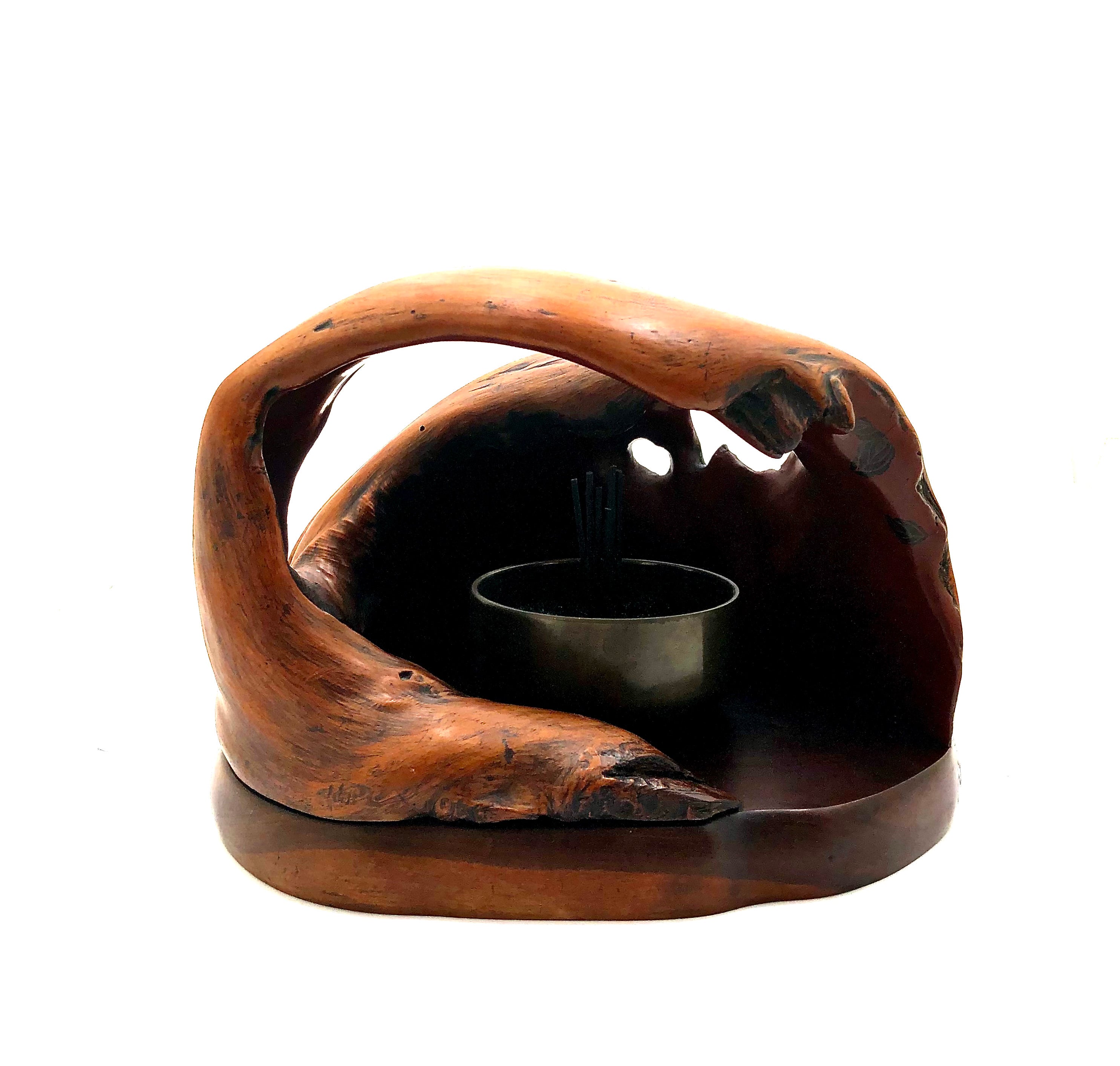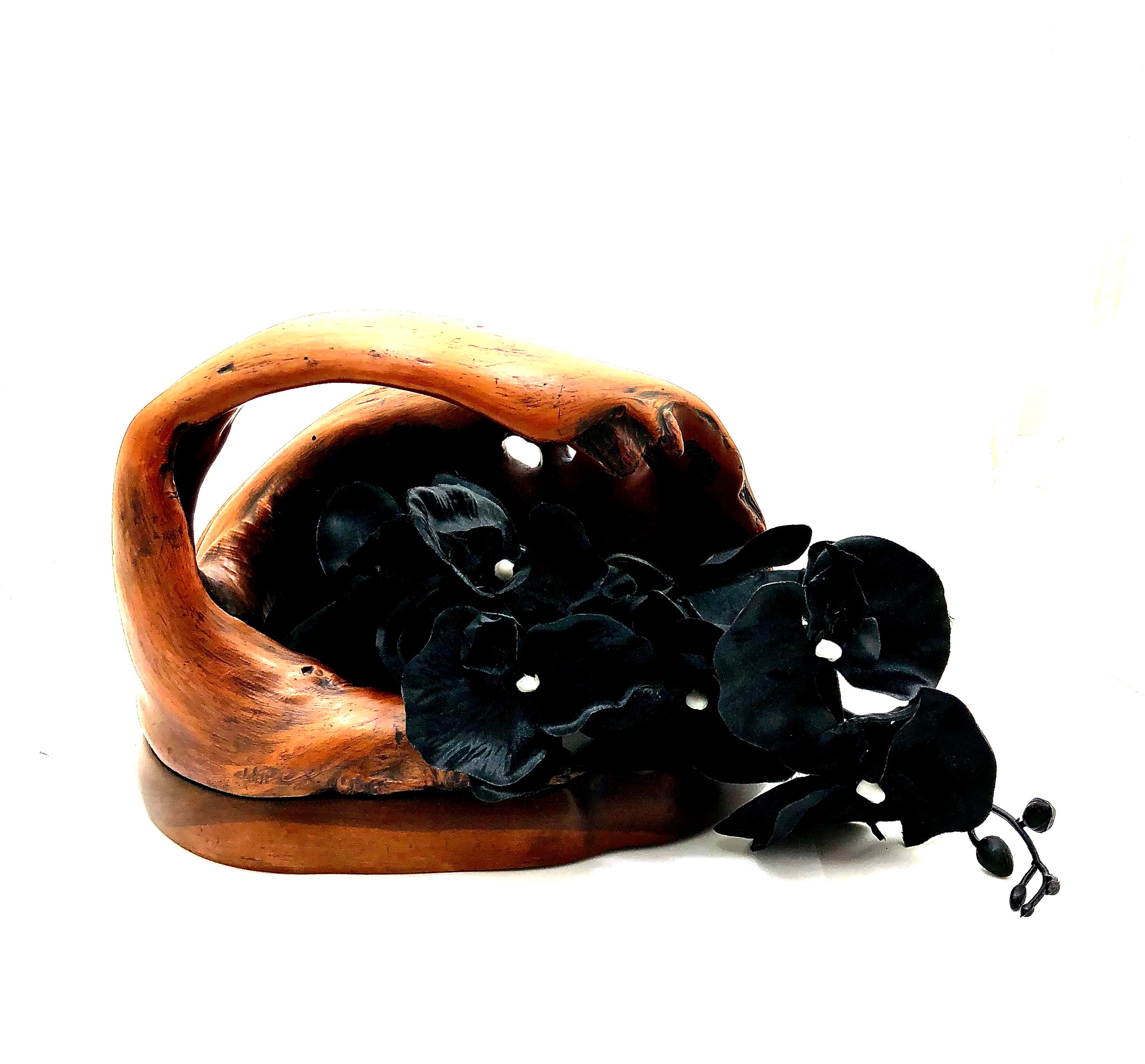 Antique Japanese Natural Organic Wood Burl Ikebana Container | Hanakogo-Koro | Wabi-sabi Artifact
Dimensions: 7-0"h x 9-1/2"w x 8-1/2"d
This Antique Japanese root-wood cherry Ikebana/incense burner has a lovely textural look and feel. It has developed a beautiful patina with a layering red and black lacquered interior.  the carver added a labor-intensive and complimenting burnt umber "Urushi lacquer" work on the interior with a wonderful hand-painted leaf motif in black and which beautifies the upper portion of the cavity interior and outer rim. 
This is an incredible natural burl form with curved edges, all mounted on a thick flat cedar plinth base and attached with dowels when it was made to stabilize the piece. It was originally used in two ways: firstly as an Ikebana container, and secondly as an incense burner, (original bronze incense container, Koro is included), used in a home altar for daily worship or in a Tokonoma, (alcove with objects to enhance the atmosphere). As shown, (see detailed images) through this creative interpretation, the root carving maintains the earthly form of the root leaving the natural qualities on the outside.

The practice of using tree roots to make functional and decorative objects has been practiced in China and Japan since this form of the craft began. "Formed by nature and shaped by humans" is a RARE root carving by a Japanese monk from the Hōrin-ji Temple and of course unsigned. This piece of folk art was purchased from the Yakata Antiques, Kyoto in 1998 and is a perfect piece for a collector of Japanese Folk Art. 

Condition: This patination of the gnarled root container is in very good to excellent condition for its age and shows an appreciation of beauty that is "perfect, impermanent, and incomplete" in nature, and shows the inherent qualities of the root. The bottom of the root varied slightly and shows a wood-filled substance to fully enclose the base of the piece. 

This piece is listed as having wabi-sabi elements and is typically Japanese having been created with a worldview centered on the acceptance of transience and imperfection which is prevalent throughout all forms of Japanese art.