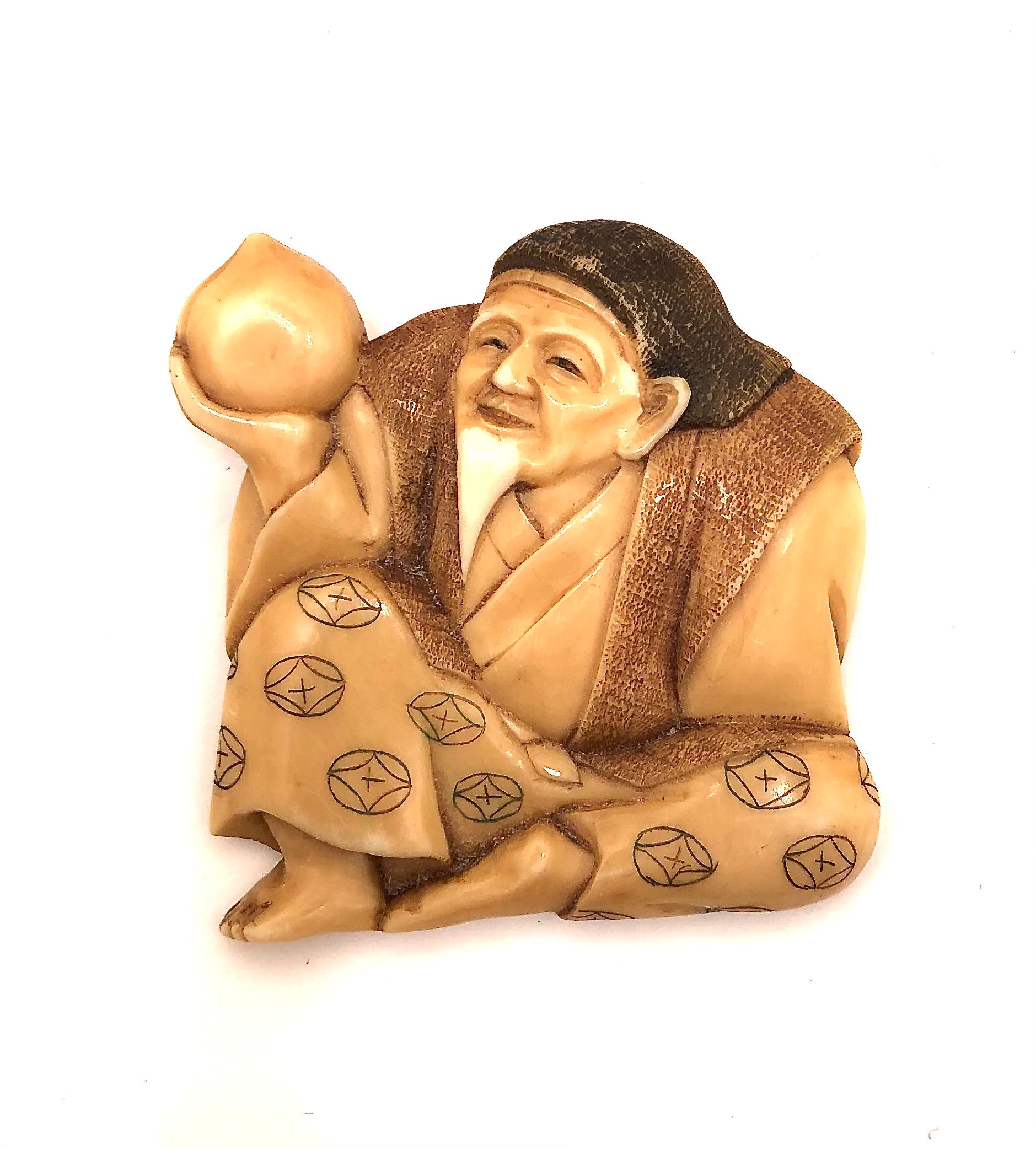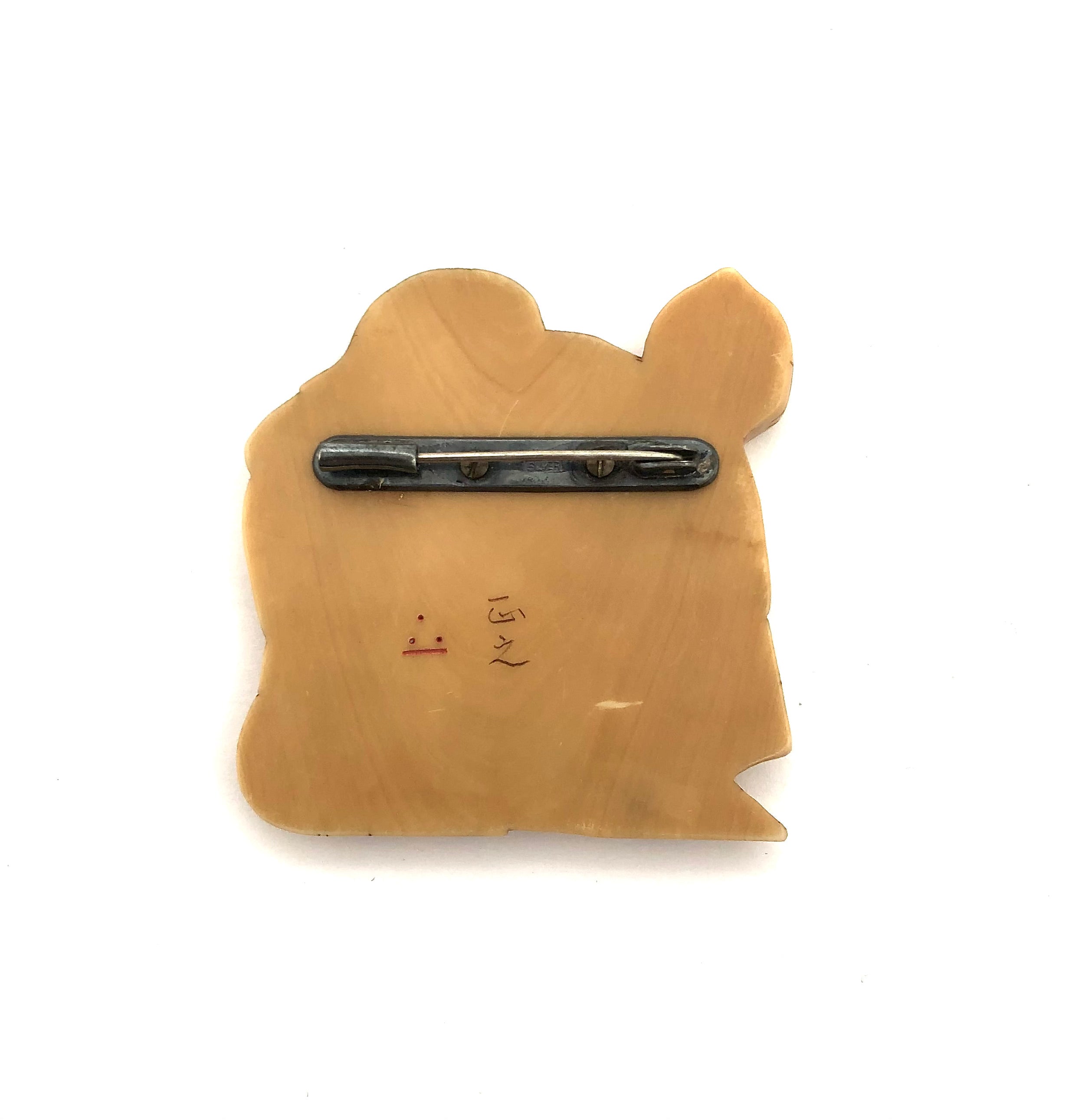 Japanese Antique Ivory Brooch of Jurojin with Longevity Peach | Signed
Dimensions: 2-0"h x 2-0"w x 1/4" thick
Jurojin, one of the Shichifukujin, or Seven Lucky Gods of Japan. He is the god of longevity, patron, and protector of scholars. Offered is a solid fine hand-crafted Japanese gorgeous antique Ivory Brooch, well carved and finely inked in brown tones, depicting an expressive Jurojin wearing highly detailed costumery, a textured Haori, and wearing a flattened and textured cap known as a "tate-eboshi", and most importantly holding the "peach of longevity". The Japanese believe that peaches are associated with the elimination of misfortune and evil, and depict centuries of folklore.
The figure is very well crafted, modeled from a quality piece of ivory, vigorously in deep dimensions, and polished in planes of soft round edges.  It is exceptionally detailed from the rounded eyebrows, expressive open slits for his eyes, and the abstract pattern of the deeply carved wrinkles around the forehead and cheeks. It has a soft smile and figure symbolizing the world at peace, bountiful harvests, long lives, and prosperity of the current and future generations. He has a white long beard flowing from his chin. 

Though the subject matter has been popular since the 17th century, the untranslated incised signature on the back is in mint condition, and the overall scale is accurately attributed to works created during the Meiji period.

Antique Condition: Mint condition and as originally crafted and in perfect condition retaining its beautiful patination from natural aging. This beautifully detailed ivory brooch is light to wear but quite large with the 1900s "barrel clasp" on the back, (This type of fastener gets its name from the tiny barrel that is found on one end of the metal attachment to lock it in place).

ACKNOWLEDGEMENT: A special Thanks to preservation efforts, animals and endangered materials, (e.g. ivory,rare woods and semi-precious stones) are conservatively used today, if not banned altogether. However, we recognize that these materials have been important since ancient times for making a wide range of functional and decorative items. We only feature antique ivory and rare tree species because, while we support conservation, we truly feel that the experience and appreciation of historic artifacts should also be preserved.