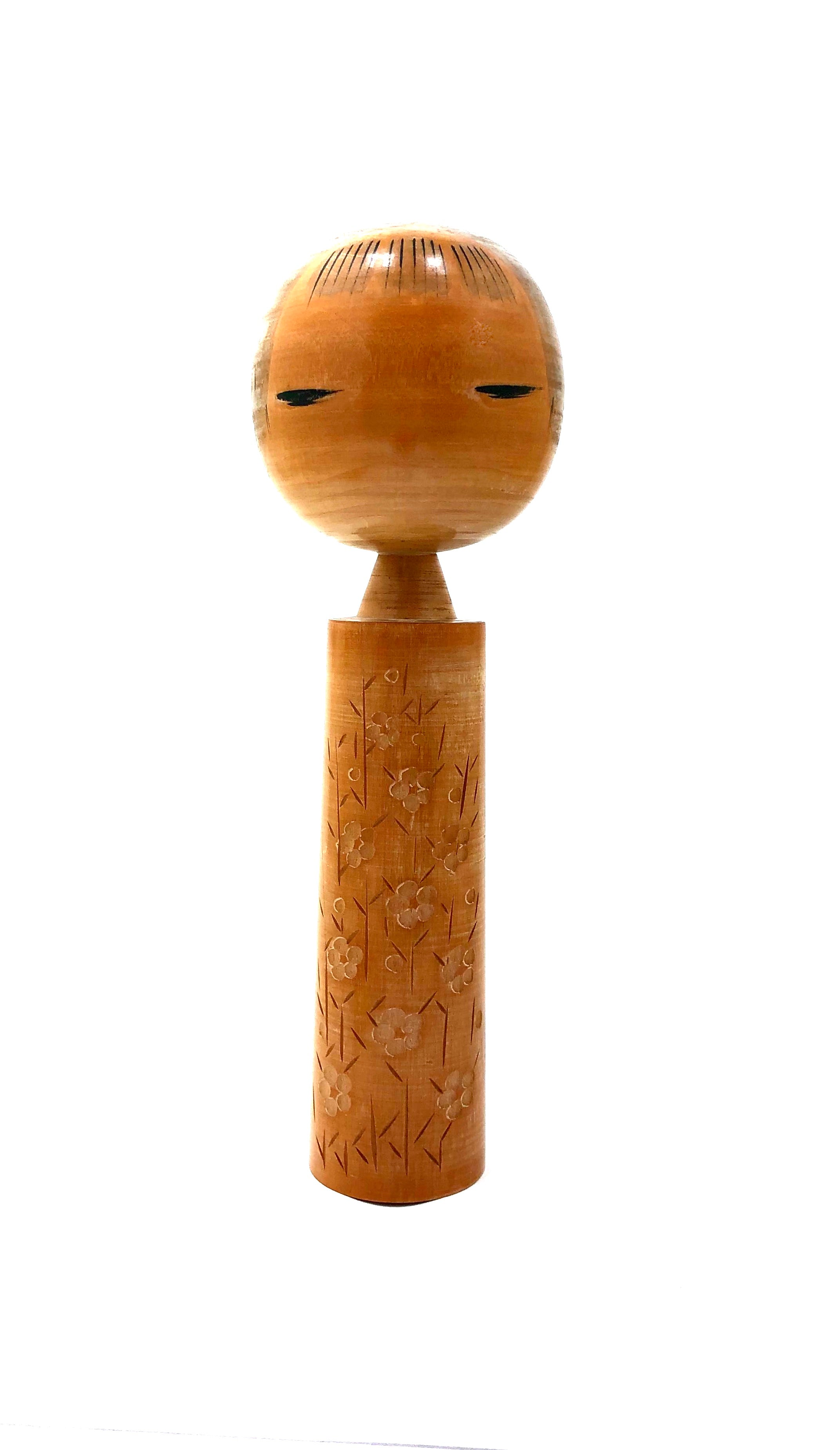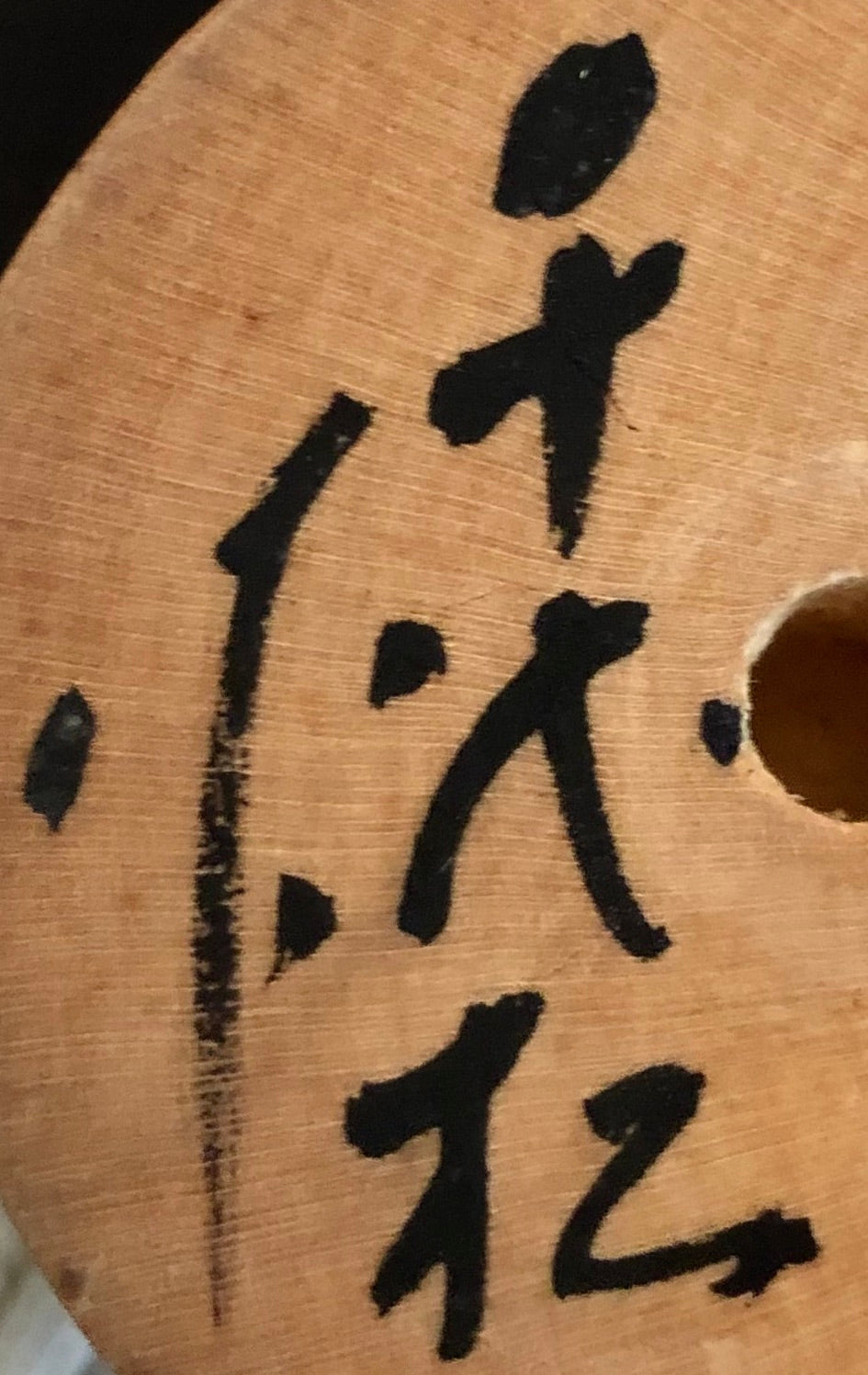 Vintage Sosaku Kokeshi by Kano, Chiyomatsu Entitled: "Hana No Rei | Spirit of the Flower"
Dimensions: 12-0"h
This doll incorporates both lathe-turning for the head and body as well are heavy carving of the stalks of flowers throughout the body of the doll. The flowers are accentuated with deeply detailed carving. Black is used to defining both the eyes and bangs. The doll is signed on the bottom.
Vintage Condition: Excellent, "as is" with some scattered light wear or stain that does not affect the design, and retains the original craft/workmanship. Slight fading of the hair bow on the top of the head but no other discoloration, chipping/cracking, or structural damage was noted. 

Origin:
Kano-san was born in 1935 and has died, but the year is unknown. He started making Sosaku dolls around 1953. He was a multi- prize winning artist, including the Prime Minister's Award at least twice.
Collector's note – descriptive qualities, standard characteristics & ornamentation styles:
Kano-san shows his ability to create and select a form that best interacts with the natural characteristics of the intrinsic beauty of wood, harmoniously blending the traditional and contemporary imagery. Most have simple facial expressions utilizing a 'one-stroke eye', (Hitofude-me). Some figures utilize the Yukata / Ikat-style clothing or simple lines defining the layers of the clothing. Kano-san's dolls are highly prized and seldom seen.
Artist's Signature: