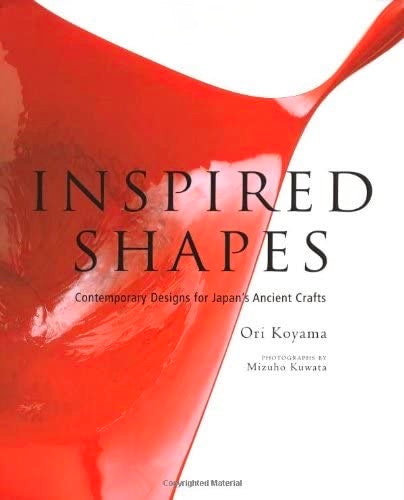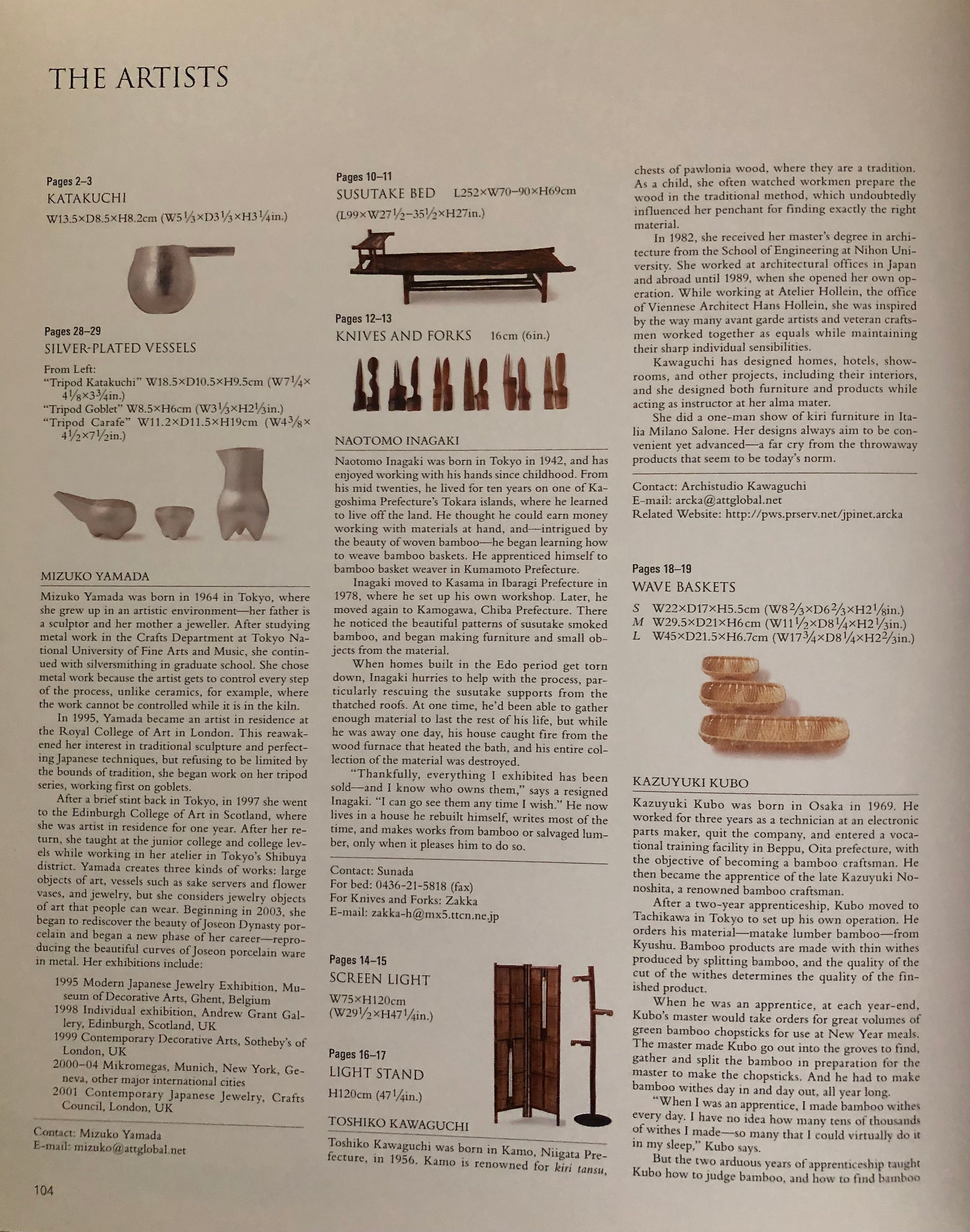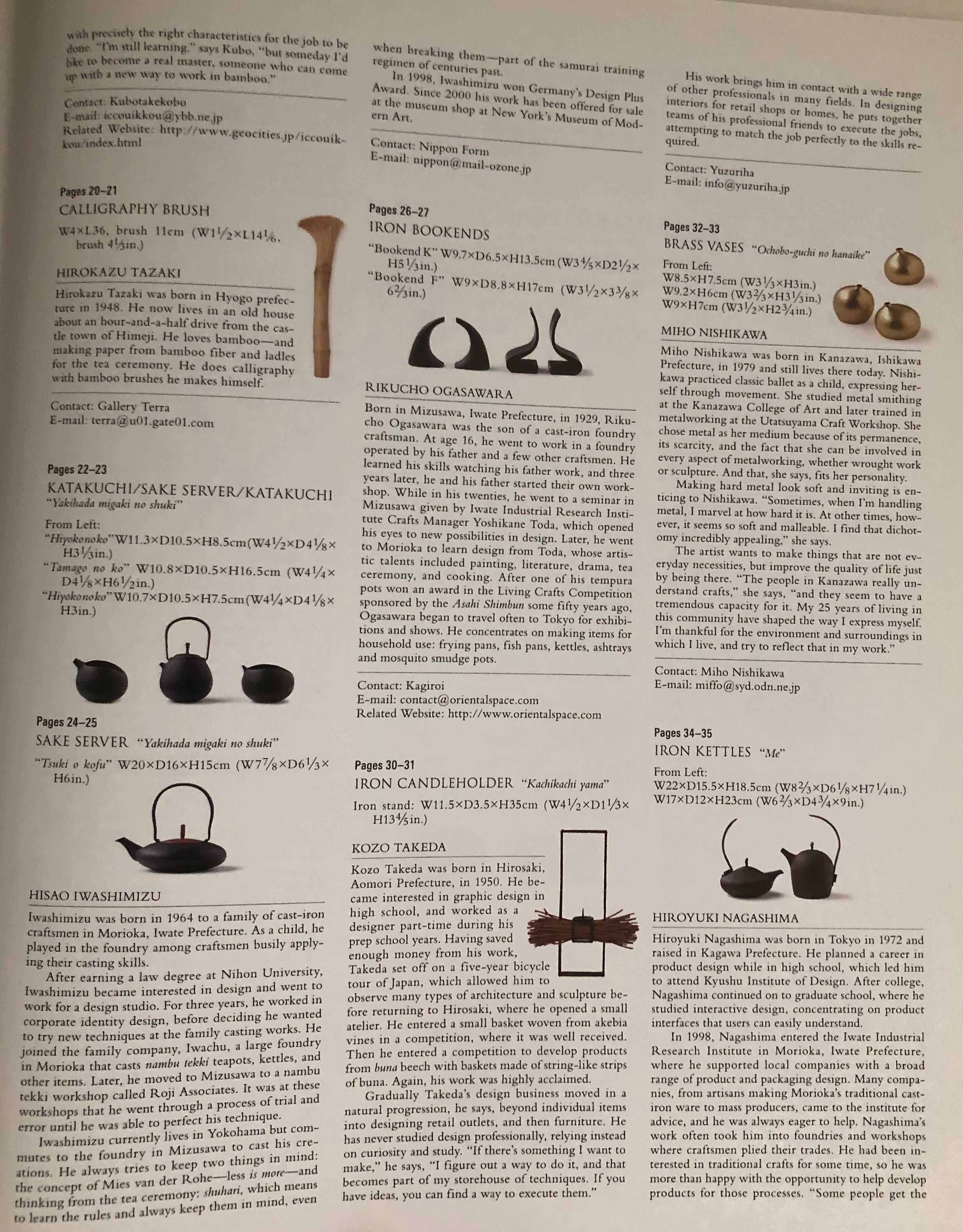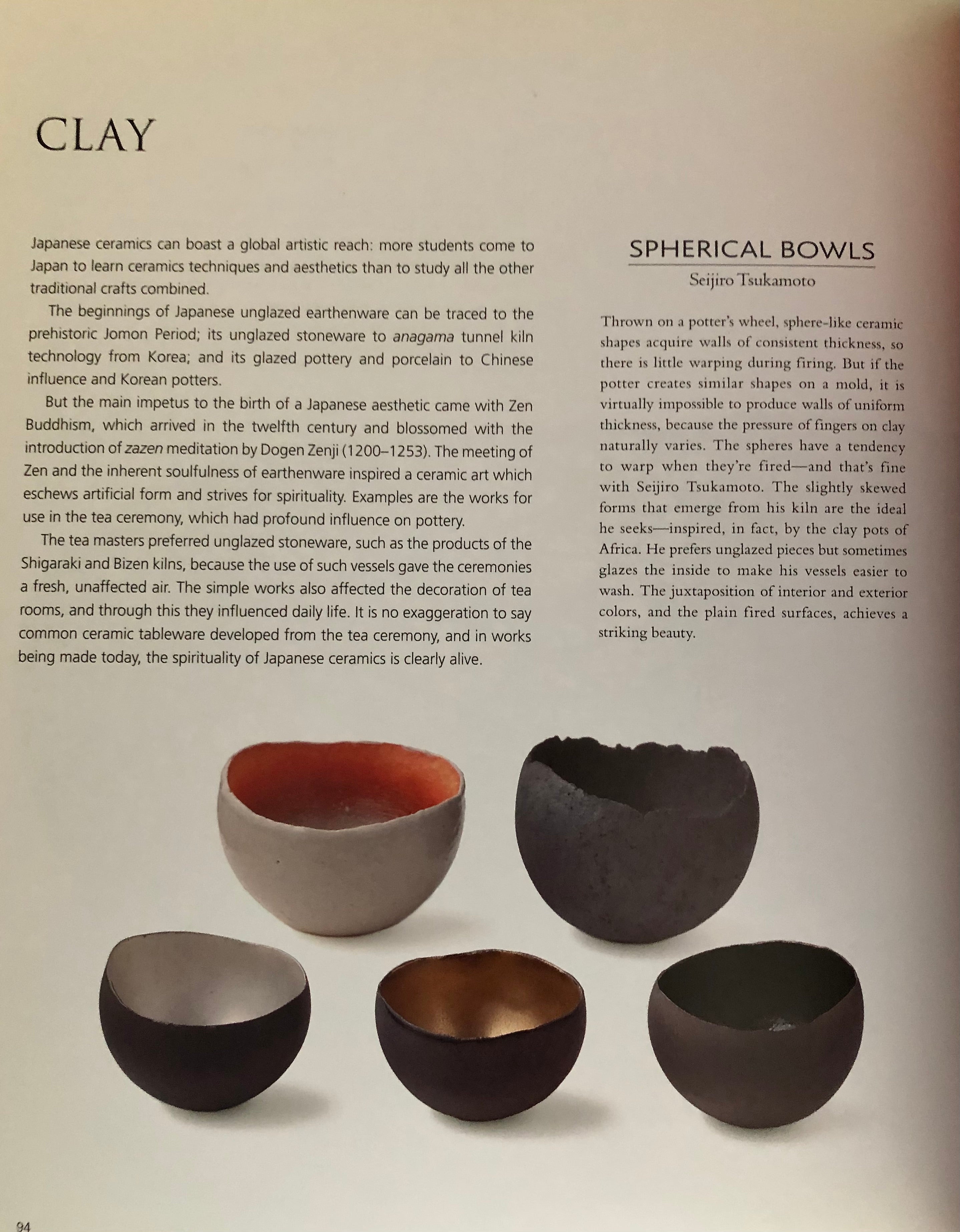 Inspired Shapes: Contemporary Designs for Japan's Ancient Crafts by Obi Koyama
This wonderful 111-page, hardcover first edition in English. The movement to bring contemporary sensibilities to Japan's traditional crafts-in stunning photographs and inspiring words. Inspired Shapes is the first book to showcase the work of today's innovative Japanese craftspeople who are striving to keep their crafts viable, yet compatible with modern lifestyles and aesthetics. Author Ori Koyama searched throughout Japan to find the artists and works most representative of the
movement. What she found was truly inspiring: craftspeople, young and old, male and female, embracing the challenge of bringing new ideas and ways of thinking into harmony with tradition-often with startling results. They work in bamboo, glass, wood, paper, lacquer, metal, textiles, grasses, vines and earth. The one thing they all share is their commitment to their work.
The book is organized by medium: each section discusses a specific material and its relationship to Japanese tradition. The works themselves are presented in exquisite photographs by Mizuho Kuwata and complemented by illuminating descriptions and explanations, often in the words of the artists

themselves. Inspired Shapes is not only a book about design, but a book about heritage and creativity. It celebrates fine workmanship, vibrant life and the need for both tradition and change.
Condition: Excellent Like new/unused in fantastic condition both inside and outside with an unbroken spine. The Golden Age of Okimono is the essential reference work for collectors, connoisseur, dealers and scholars alike.