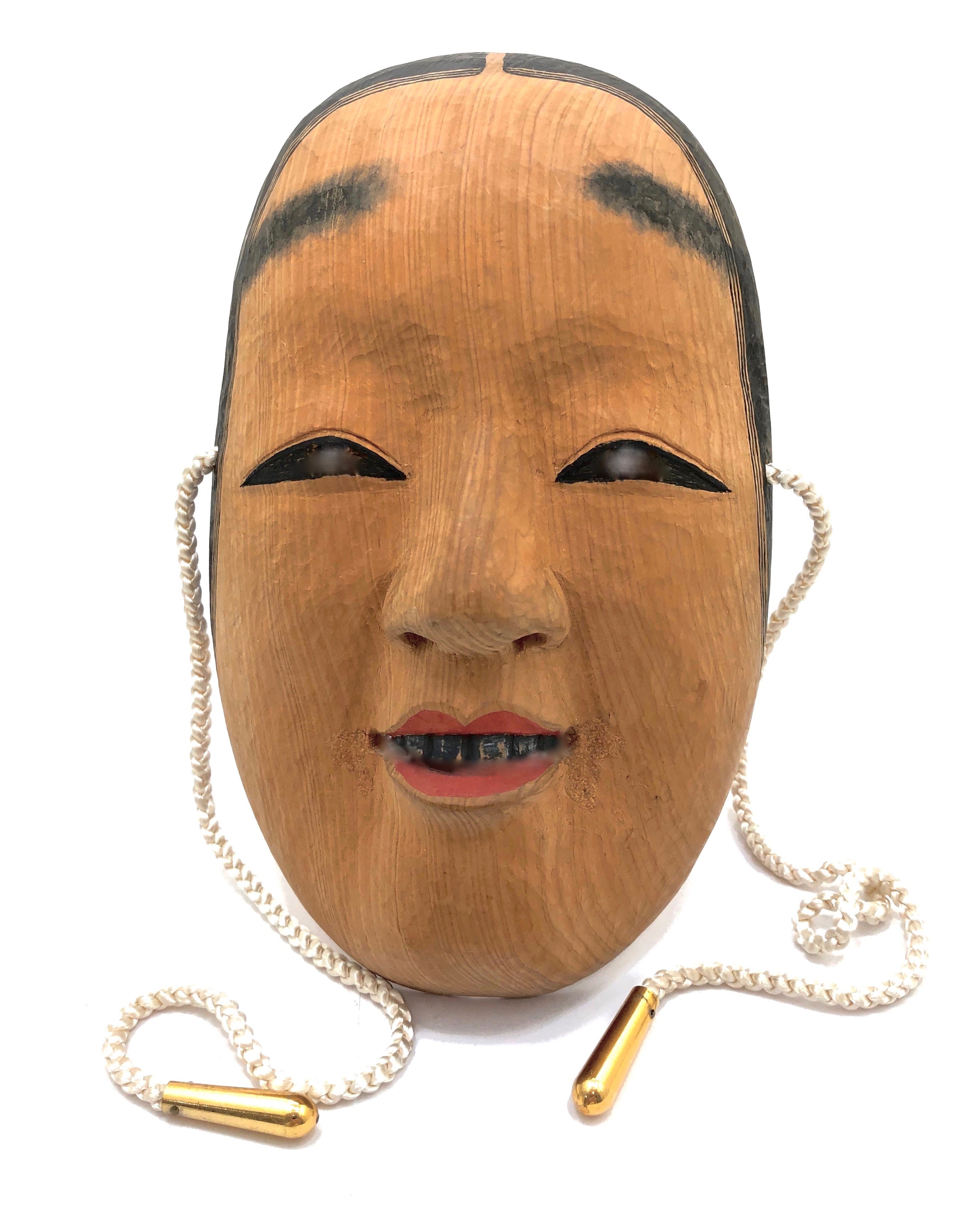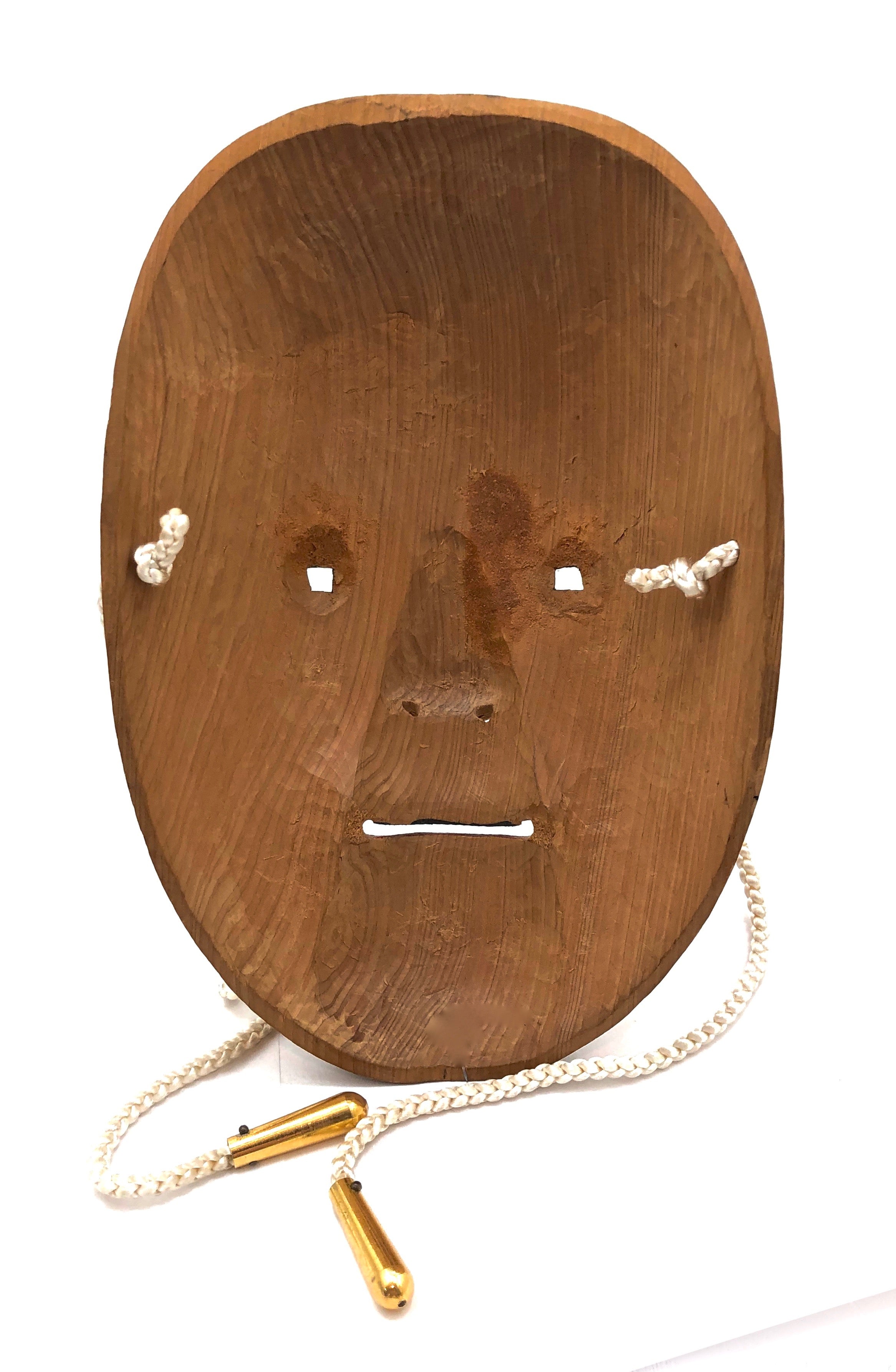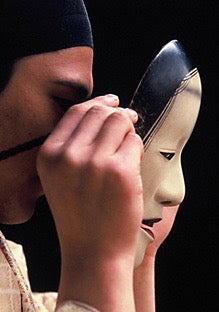 Japanese Antique Noh Ko-Omote Mask | Noh Onna Mask for Theatre Performance
Dimensions: 8-1/2"l x 5-1/4"w x 2-1/2"d
Not masks are considered as the ultimate technical challenge and a spiritual quest for Noh mask carvers. This particular mask is made of carved, solid wood, Hinoki, (cypress), showing traditional chisel by chisel carvings simultaneously in front-and-backside of the mask, with the eyes, (pupil cut out to facilitate seeing) and shaved eyebrows, nostrils and mouth, (cut out for breathing), and painted to crate expressive facial features, red lips and blackened teeth (older woman), with a final coat of black lacquer for her "neat" hair. The original ties with brass fittings remain attached to the sides of her face which are used to hold the mask in place over the actors face, (also when tied facilitates hanging the mask for display allowing the decorative brass ends to be seen while accenting the piece). It comes in its original silk/damask pouch for storage when not in use. The piece is unsigned.
Japanese theatre has 60 types of Noh masks (called noh-men or omote) often with subtle variations in expression which are traditionally played by men. Noh masks are also used in traditionally local festivals or Shinto rituals seasonally held in Japan. The types  masks of Onna - Woman emphasize and stylize the facial expressions are as follows:

Fukai - used to represent a woman in grief.
Ko-omote or Kohime - a young woman with a slight smile,(literally, "little mask") conveys the Heian beauty of a girl not yet twenty.
Masukami - used to represent a female deity.
Uba - an impressive mask portraying the face of an old woman.
Waka-onna - this mask represents the standards of classical beauty during the medieval period.
Zoh-onna - a young woman with a neutral expression.
Condition: Very good condition and commensurate with age. The carved wood is in original condition with accents of Polychrome pigments. External painted areas remain naturally aged showing the graining of the wood. 

NOTE:  Omoto masks supports the actors ability to communicate through posture, body movement, and vocal control, whose perfection requires years of intense training.  Although the masks prevent the actor from using facial expression, the most expertly carved masks are made to express different emotions at different angles, so that he actor can change facial expression by the direction and tilting of the head.