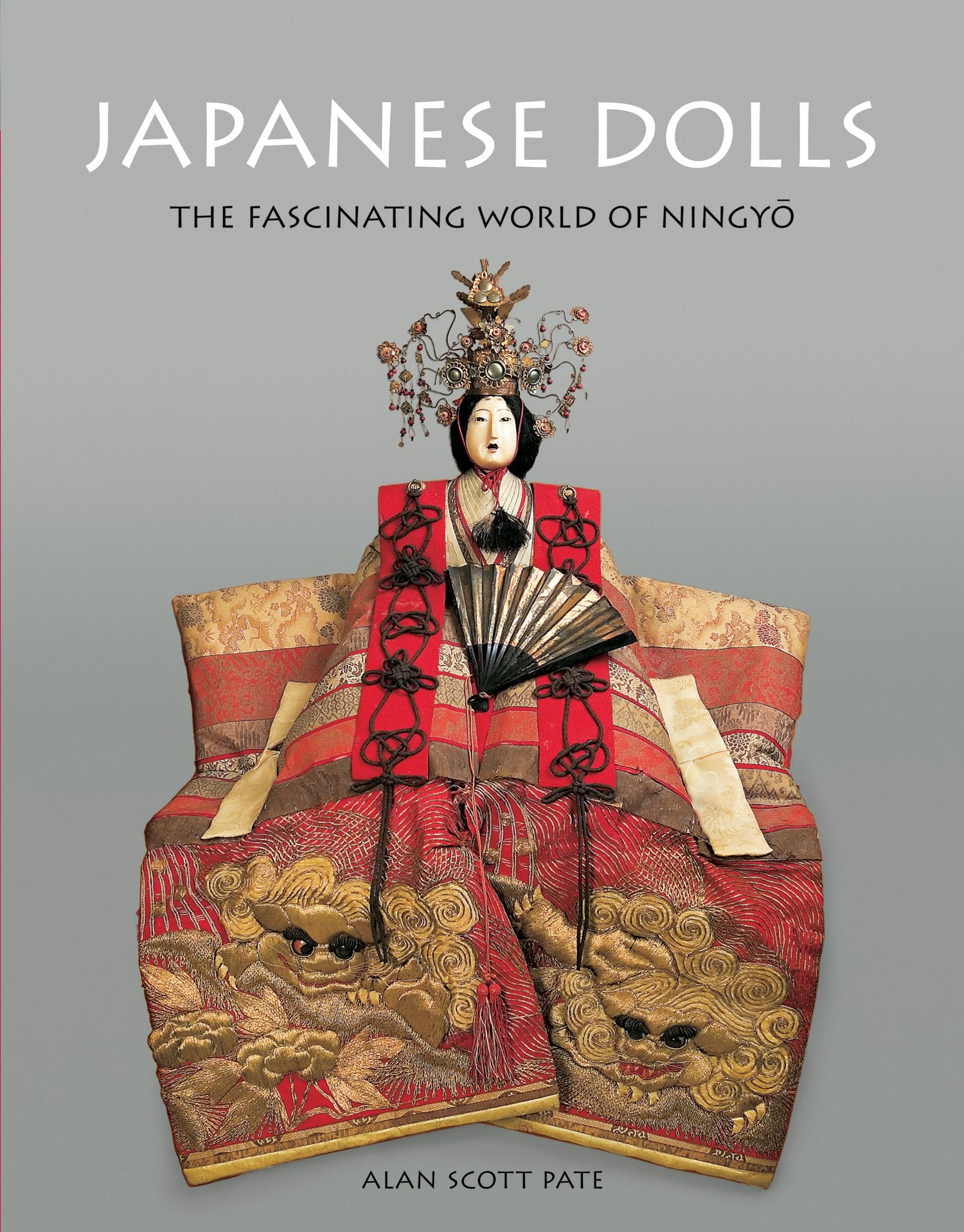 Japanese Dolls: The Fascinating World of Ningyô by Alan Scott Pate
Offered is an oversized hardcover book (272 pages) with decorated endpapers and numerous color photographs. Japanese Dolls: The Fascinating World of Ningyo, is a wealth of information for Japanese art collectors, Asian doll collectors and doll enthusiasts of all levels and interests. 
Full of beautiful photographs, the book details 18 kinds of widely collected, obtainable and affordable, antique and vintage dolls and figurines (Ningyô). Author Alan Scott Pate—the leading American expert on Japanese dolls—writes in illuminating detail about the traditions of each type of doll and shares practical tips on how to collect this amazing Japanese art form. 

Included in this guide to Japanese ningyo are: 

Festival dolls: hina-ningyo, musha-ningyo, tableau dolls
Display dolls: saga-ningyo, gosho-ningyo, isho-ningyo, iki-ningyo
Wood dolls: kamo-ningyo, nara-ningyo, kokeshi-ningyo
Clay dolls: fushimi-ningyo, hakata-ningyo
Mechanical dolls: karakuri-ningyo, kobe-ningyo
Theatrical dolls: bunraku-ningyo, takeda-ningyo
Play dolls: ichimatsu-ningyo, keue saiko
Condition: New and unused. Dust jacket perfect condition.