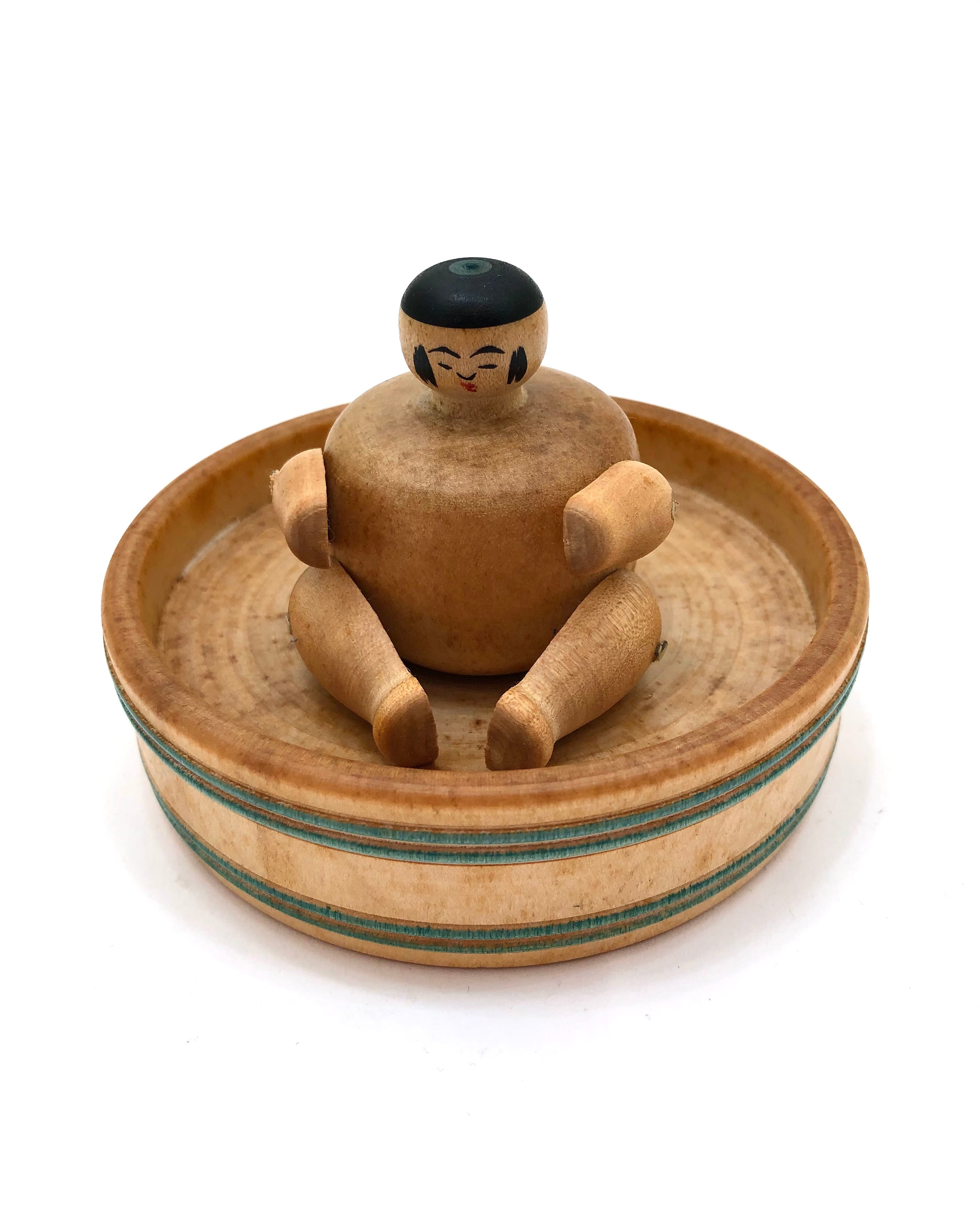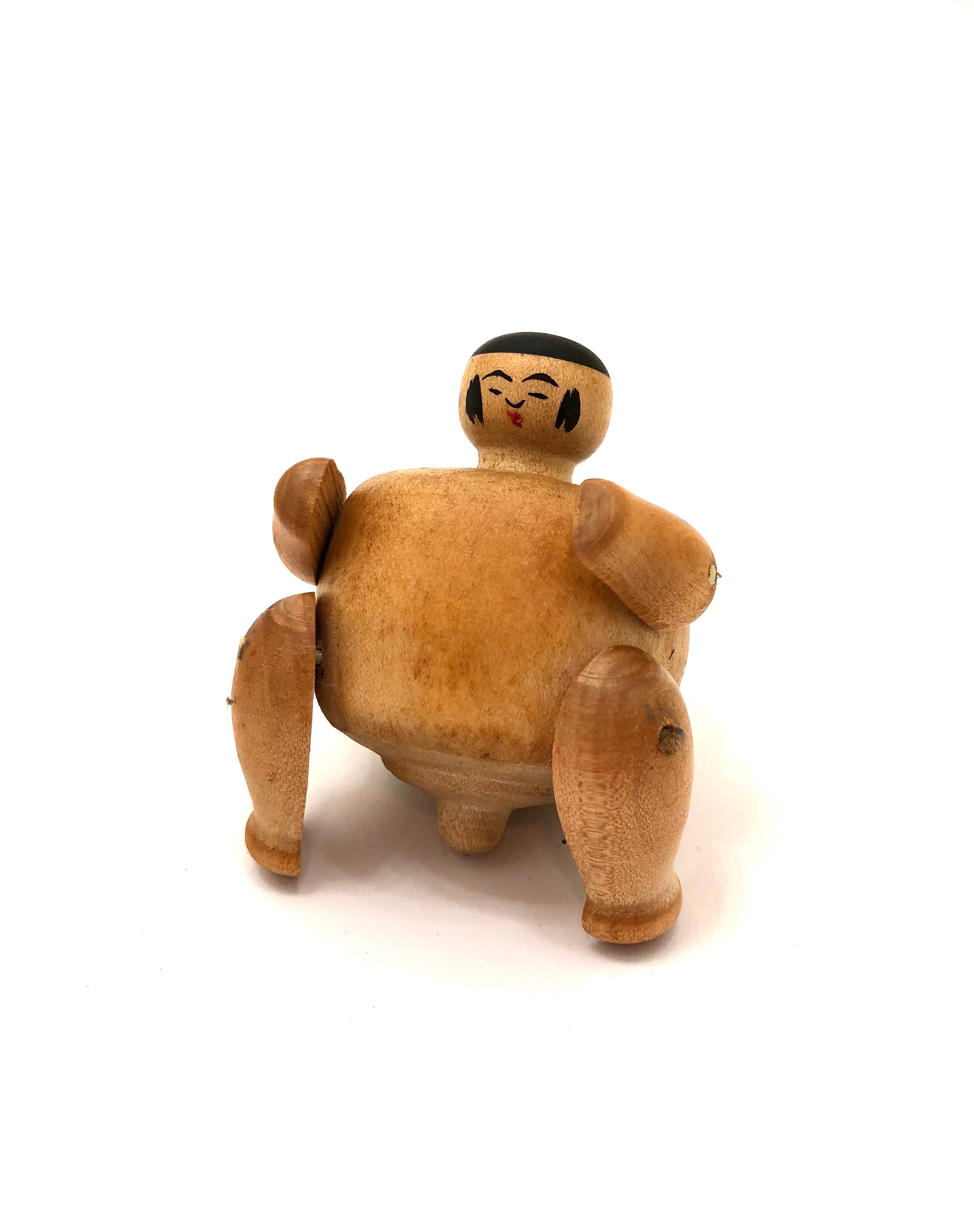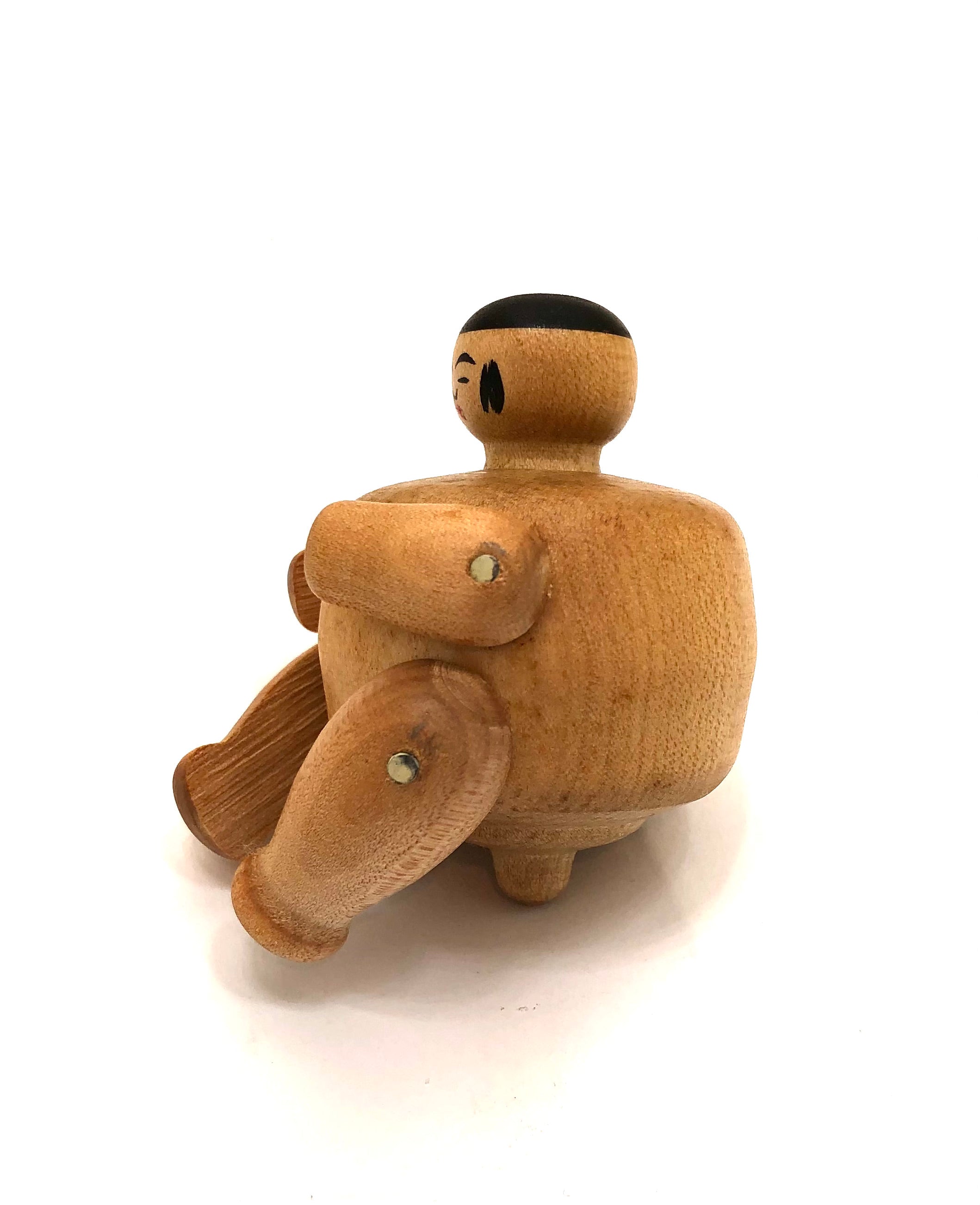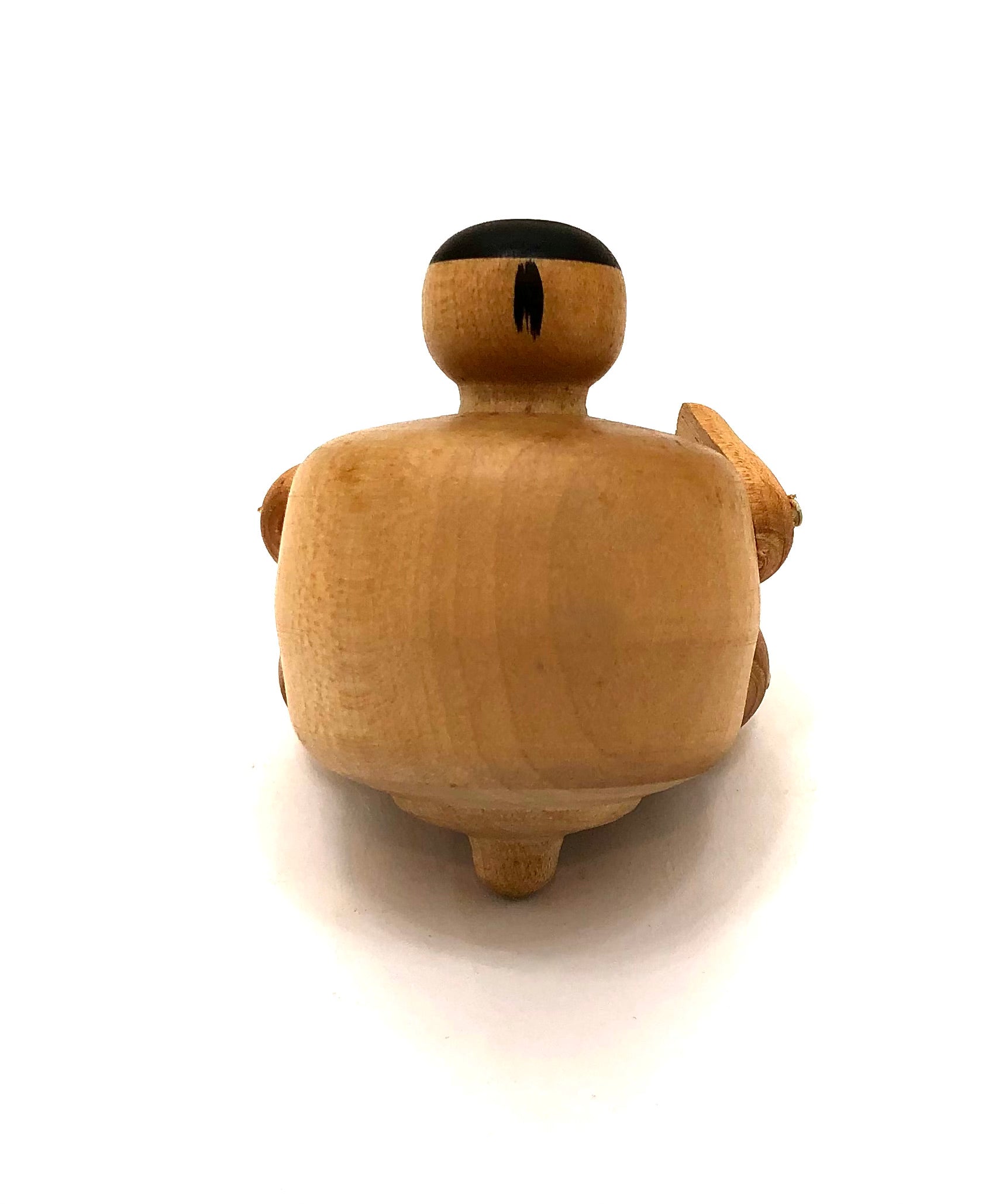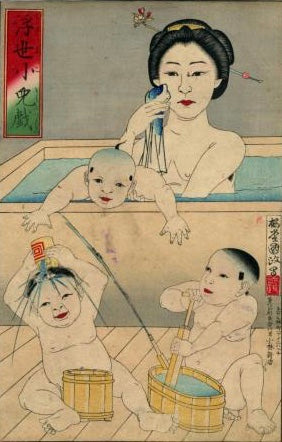 Rare Tougatta Kokeshi Baby in Bath by Mamoru, Fumio | Traditional Tsuta Family Kokeshi Kijigangu
ToyDimensions: Doll- 2-0 h" & w; Wash Basin- 1-1/2"h x 4-0" dia.
Children and in this case a baby is depicted as a charming Kijigangu, (wooden toy), by master artisan Mamoru, Fumio (b.1944). Studied under Tougatta masters: Sato Ushizo and Sato Fumio. Toys such as this were given to children as gifts and brought home by farmers with the hope that the children would grow up strong and healthy.
In Japan, the bath or Onsen (hot springs baths) is a beloved part of Japanese culture as well as Sumo which is a national sport. It is a kind of martial art where two wrestlers, fight in a ring. Here this little articulated figure, (chubby arms and legs move freely with pegs), has a fully detailed face in the Tougatta style, a Buddhist hairstyle reminiscent of the type when the hair was draped down the back of the head, and sitting in a washbasin made of natural colored wood, that is decorated on the outside with parallel lathe-grooves, painted with green bands. The fun part is that he is a spinning top that turns in circles. This piece was published in two sources: A Collector's Guide to Traditional and Creative Kokeshi and Toys, 2019, and in "Kokeshi no Sekai" in March 1983. The piece is signed on the bottom by the artist. This wonderful toy is a very RARE and unique collector's piece and a great addition to a toy and Koma collection.
Condition: Totally hand-crafted in excellent condition with minimal stains although the wood has natural color markings throughout. No broken or missing parts.