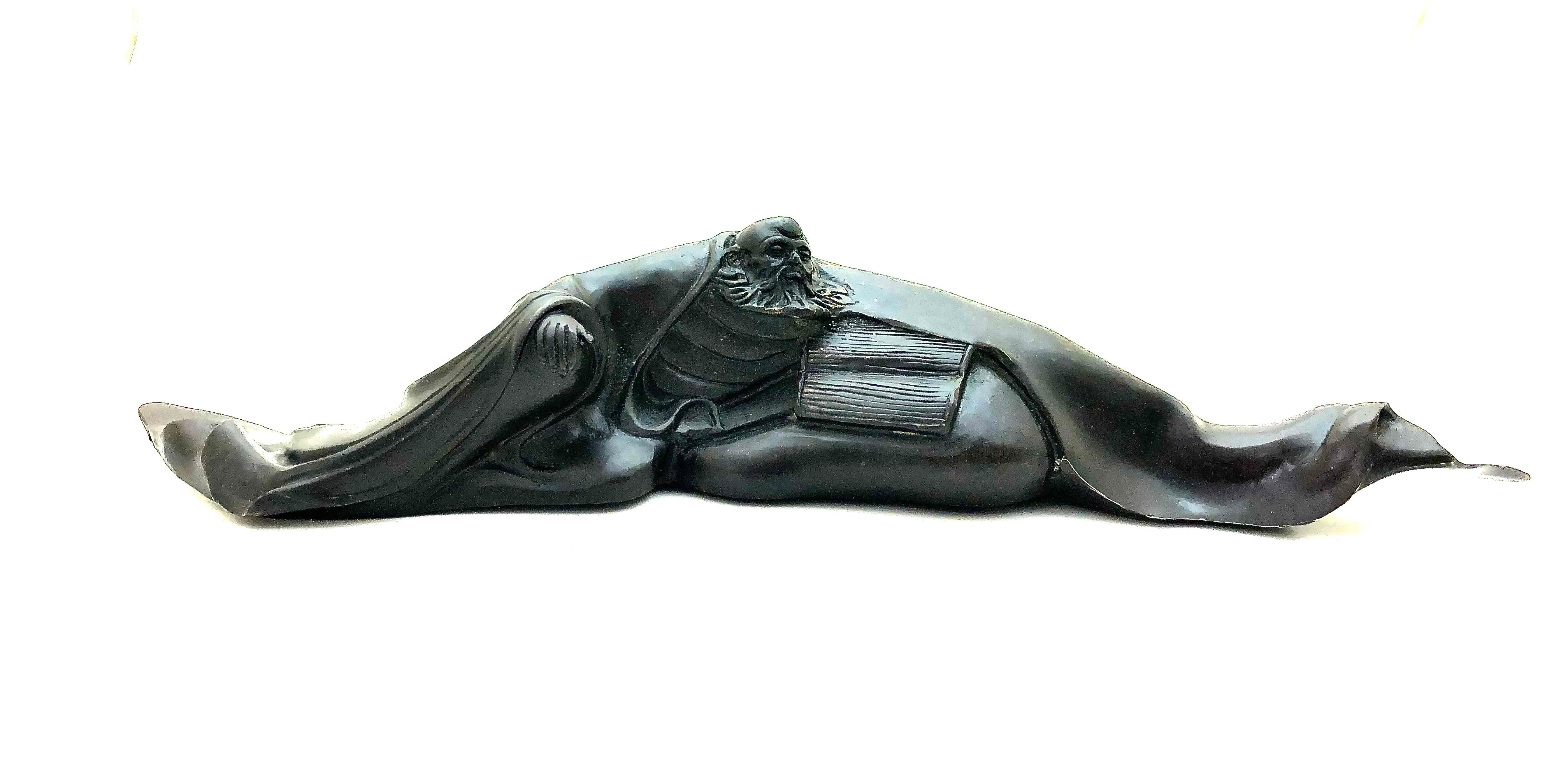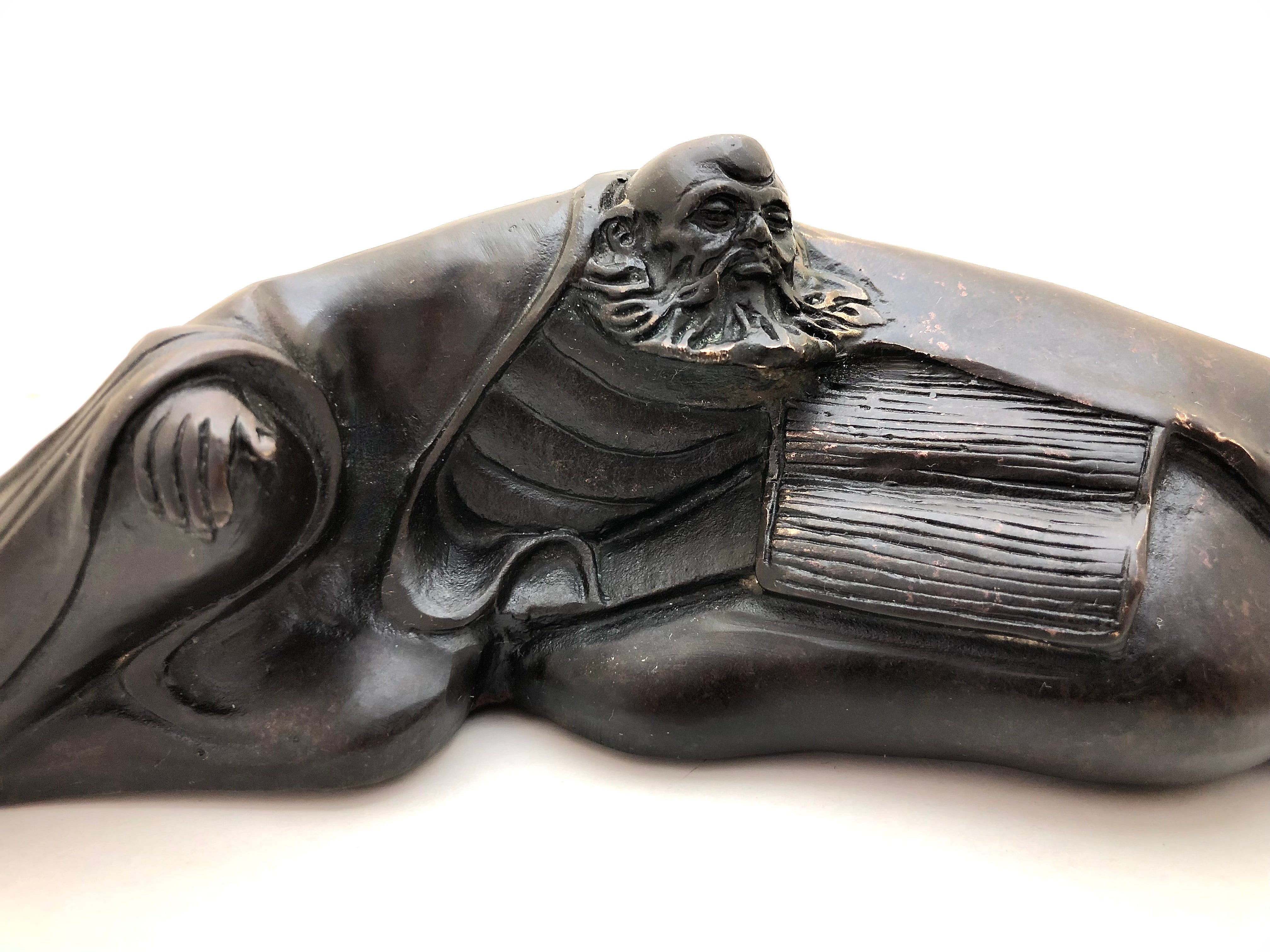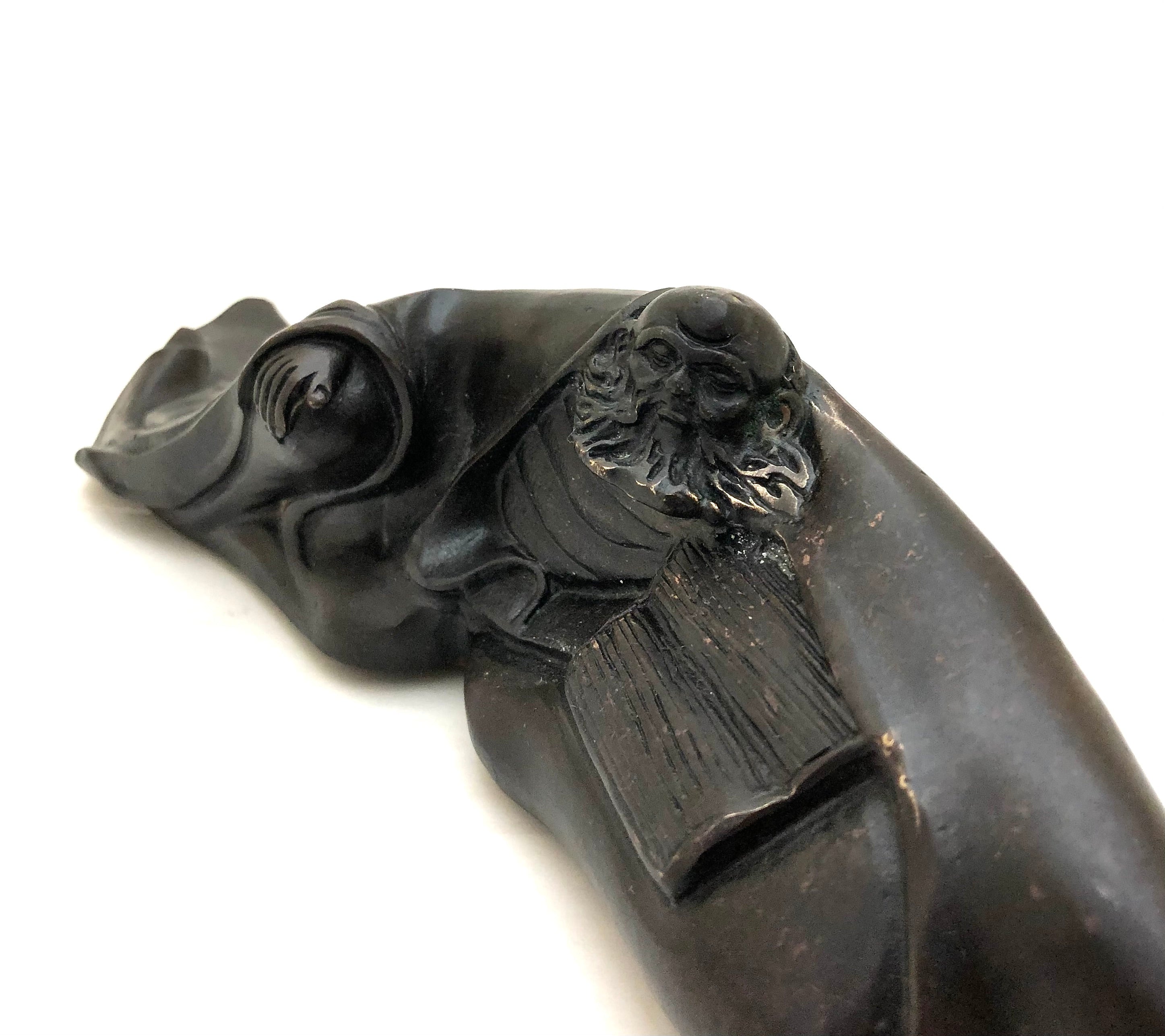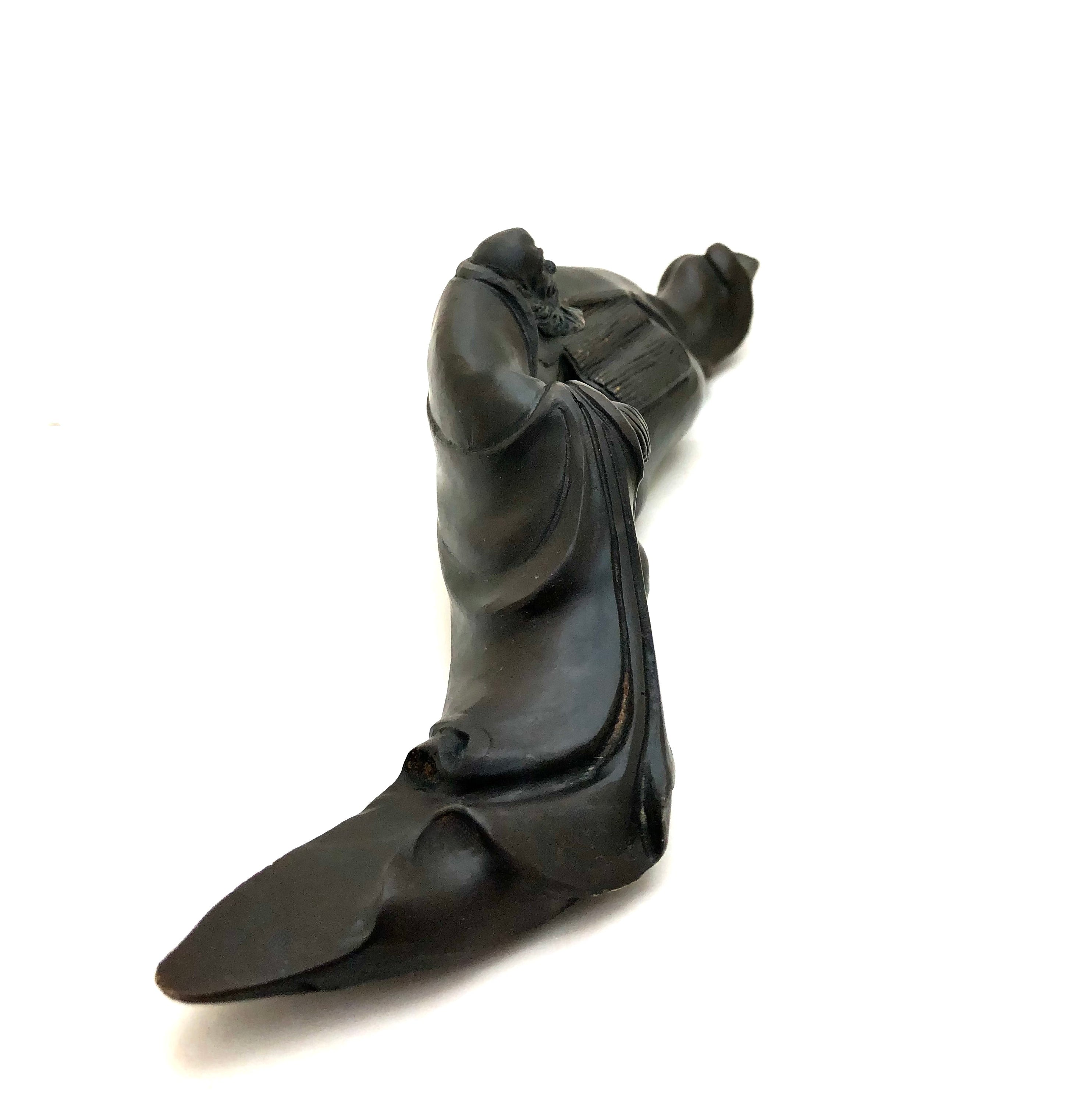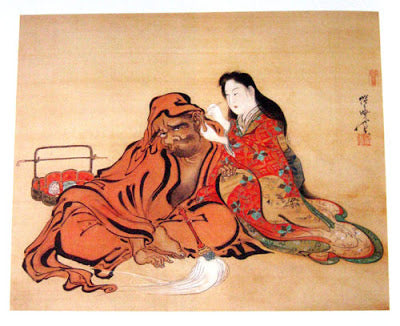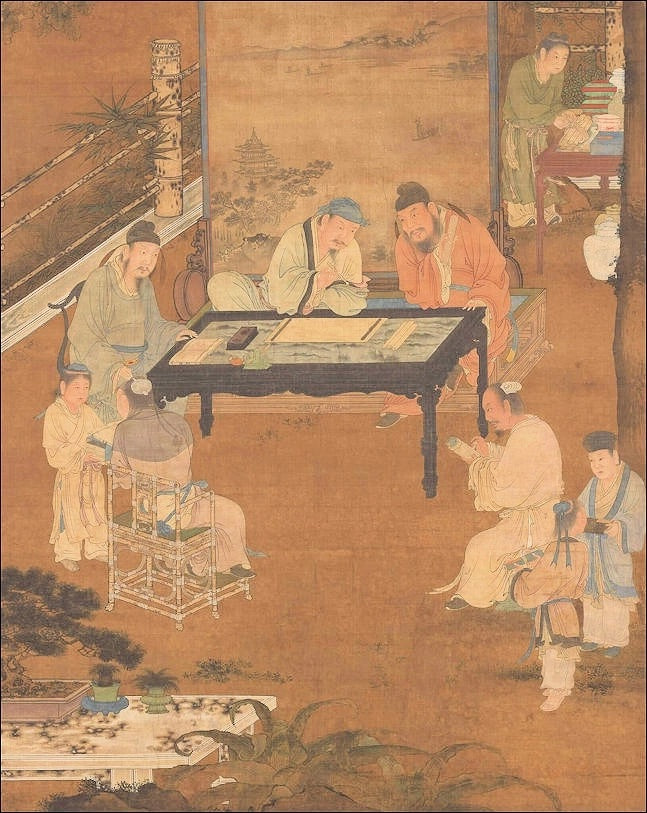 Vintage Chinese Bronze Scroll Weight of the Immortal Bodhidharma (Daruma)
Dimensions: 2-1/2"h x 12-0"w x 1-1/2"d
This Chinese bronze representation of Bodhidharma, (Arhat Damo Bodhidharma), metalwork is slightly different from the images seated upright in monastic costume typically seen by the mid-sixth-century founder of the Zen (Ch'an) sect of Buddhism. Here Damo is in a reclined, relaxed, and contemplative position. Expertly and naturalistically cast, with outstanding attention to Bodhidharma's head, a large flaring beard, and exposed hand with a beautiful mellow reddish-brown patina. His masculine power embedded is in his benevolent facial features. His face is intense and full of radiance and expression. The unique asymmetrical shape shows the Patriarch fully robed in an outstretched Royal Ease posture. Bodhidharma taught the perfection of realization from the heart, in contrast to dependence upon ritual and dogmas, as he appears to be reading from a book of the "Lankavatara Sutras", (the holy grail of Zen). The sculpture is not marked and the artist is unknown.
Chinese scholars' objects were, in a sense, the luxury goods of their time, but rather than wealth, what they really represented was the physical embodiment of the scholar's intellectual curiosity and aesthetic taste. As well as the creation of the 'three perfections' — poetry, paintings, and calligraphy — a key aspect of life as a scholar/artist was the appreciation and study of these pursuits. Scroll weights such as this allowed the scholar to hold down a paper scroll and quietly reflect on or create the contents.

Condition: The bronze is in exceptional condition and has a wonderful, aged patination. It is excellent and quite heavy, with all detailed elements intact. As is" meaning the object has not been cleaned or restored and retains the original craft/workmanship. 

Additional Information: The pious monarch, one of China's most fervent patrons of Buddhism, is told that his support for building temples, ordaining monks, overseeing the carving of Buddha statues, and copying of sutras supported others' karmic merit. Bodhidharma is thereafter considered a type of Taoist Immortal.