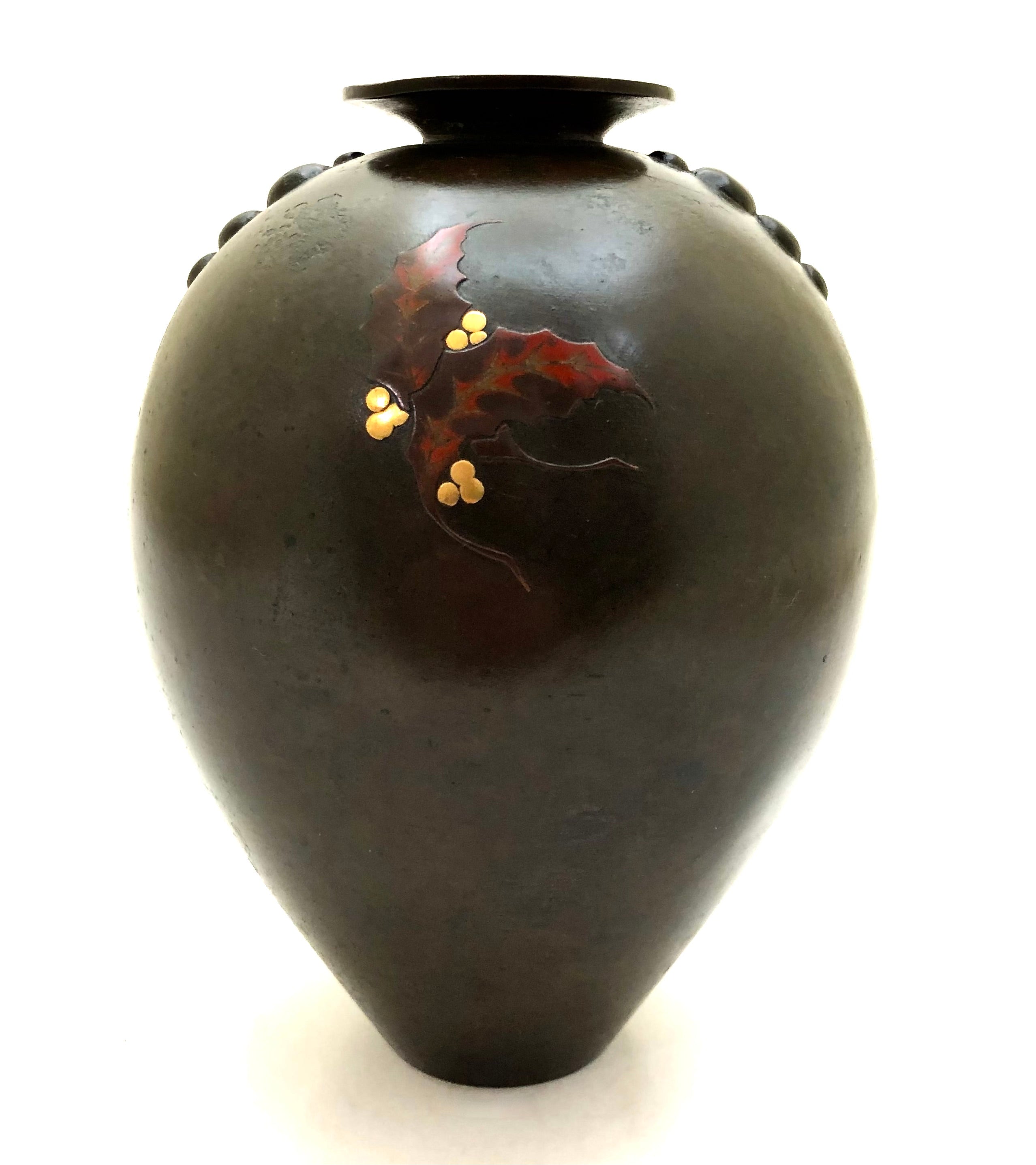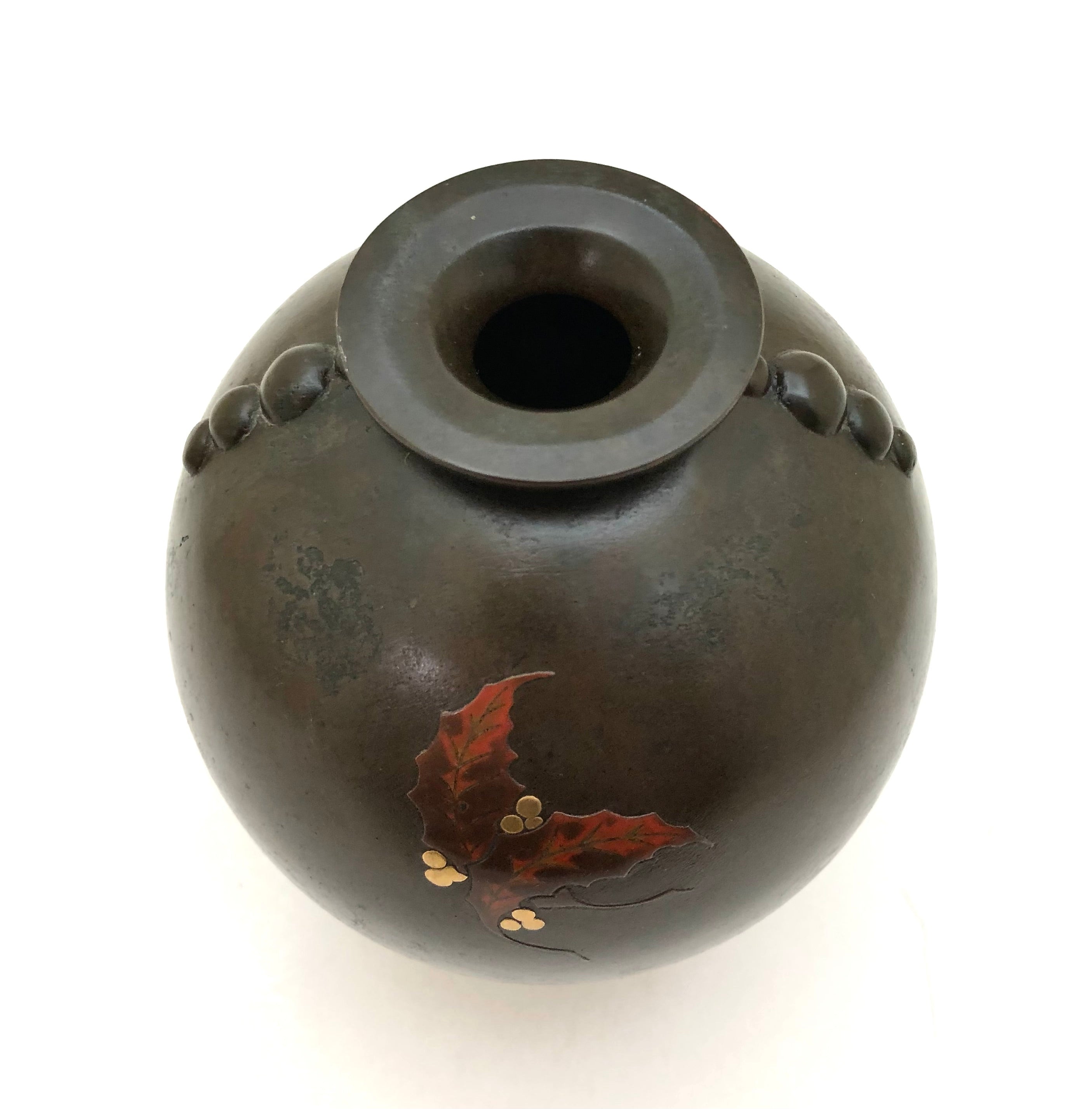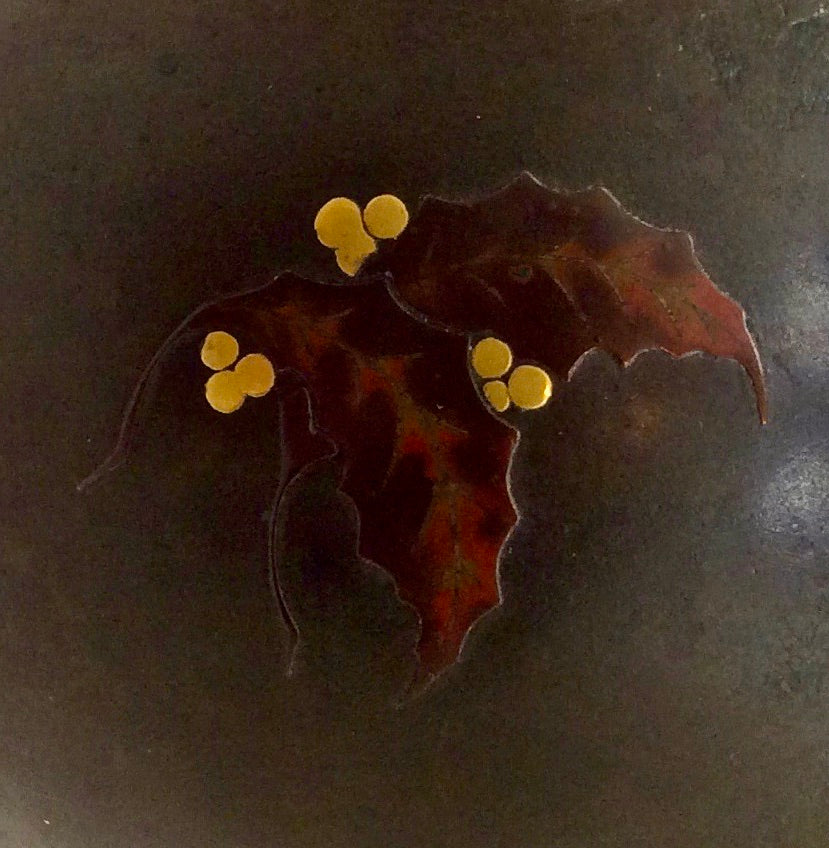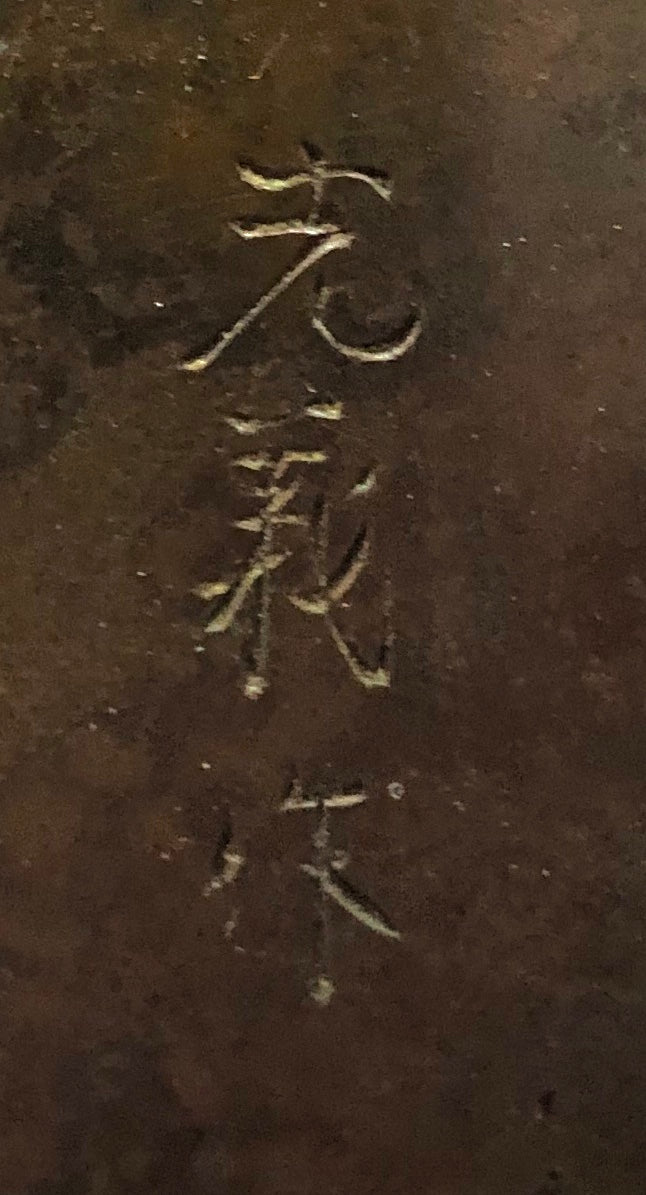 JAPANESE ANTIQUE BRONZE OVOID VASE. Meiji Period. Signed
Dimensions: 6-0"h x 5-0" Dia
Offered is a beautifully formed ovoid rustic vase. The neck, which gives height to the vase is shallow with a wide neck that flares out and is flanked by a line of beads on the shoulders. The central motif is that of variegated orange holly leaves and berries in groups of three and executed in gold. The piece untranslated signature on the back.
Vintage Condition: Faint surface wear, with excellent detailing and marbled patina, quite heavy, with exceptional inlay fully intact. "As is" with some minor light wear to the metal surface that does not affect the design, and retains the original craft/workmanship.
NOTE: After Japan opened its doors to the west at the end of the Meiji Restoration, (1920), and with the introduction of the Dutch East Indian Trading Company, foreigners were greatly attracted by the intricate, sumptuous beauty of Japanese metal inlay. Whereas in the past, the craftsmen had applied their techniques to sword guards, they now applied them to accessories and personal effects. The most favored designs featured landscapes, images of bamboo, Cherry Blossoms, barries, and all-natural flora.