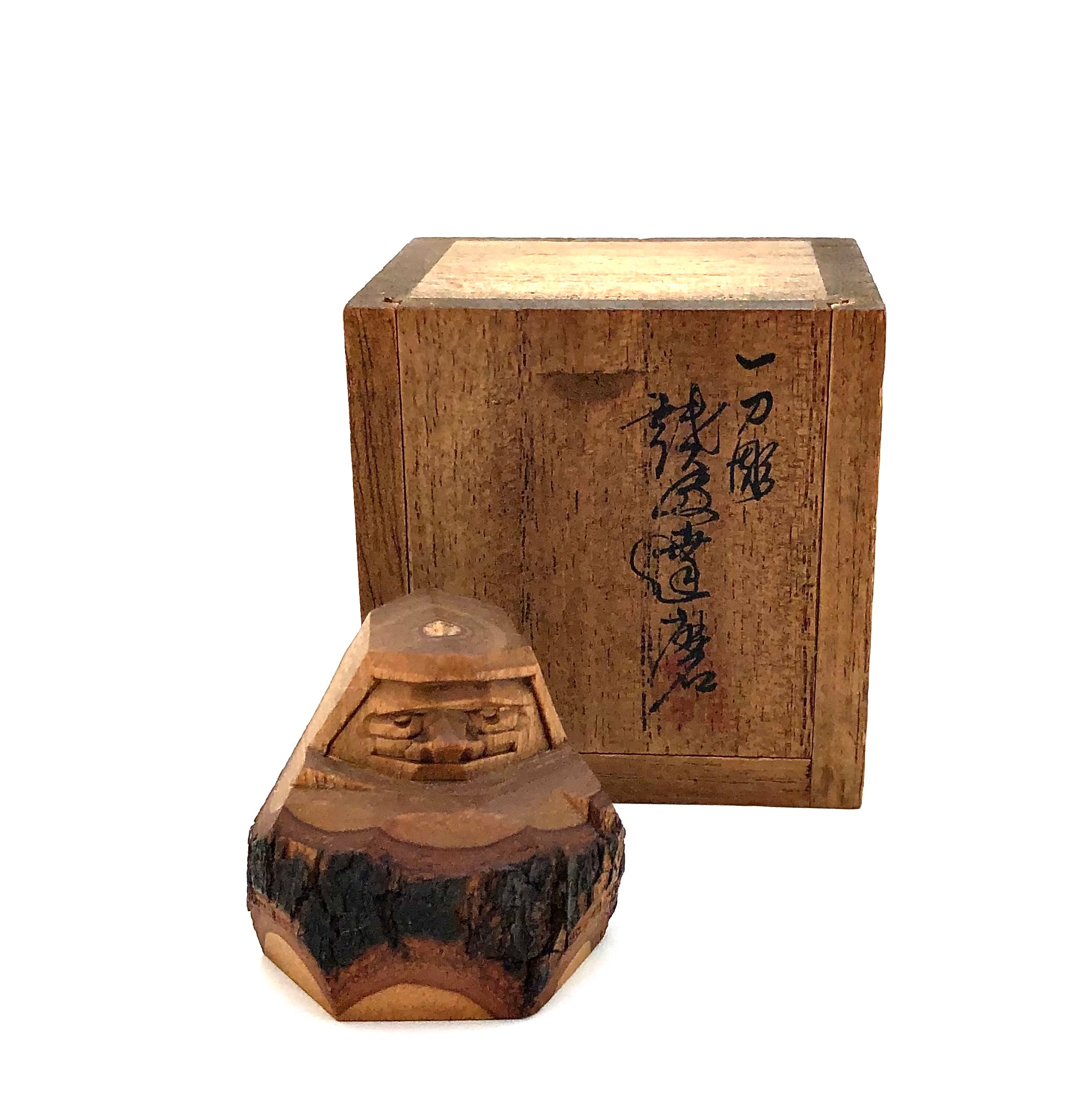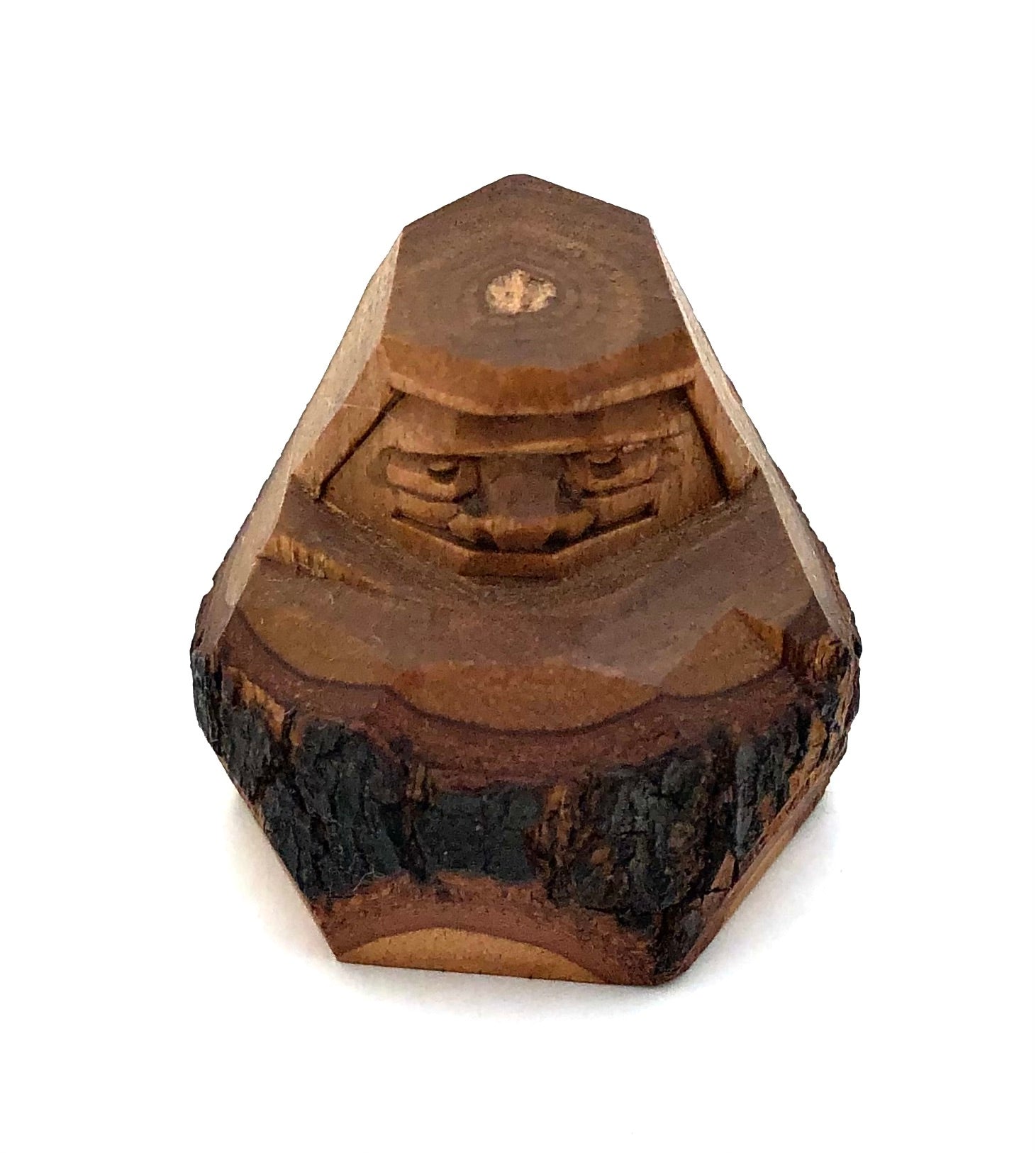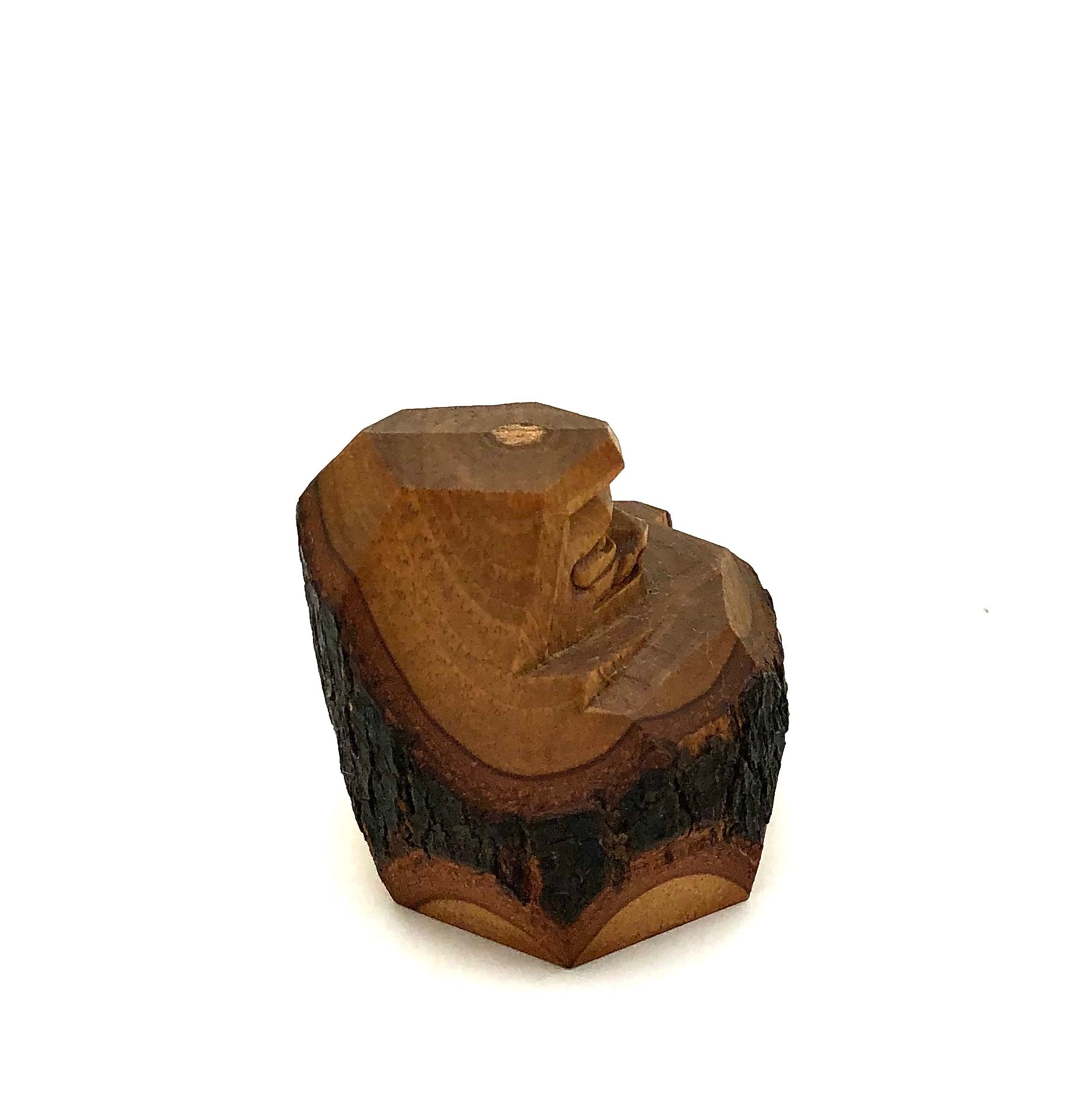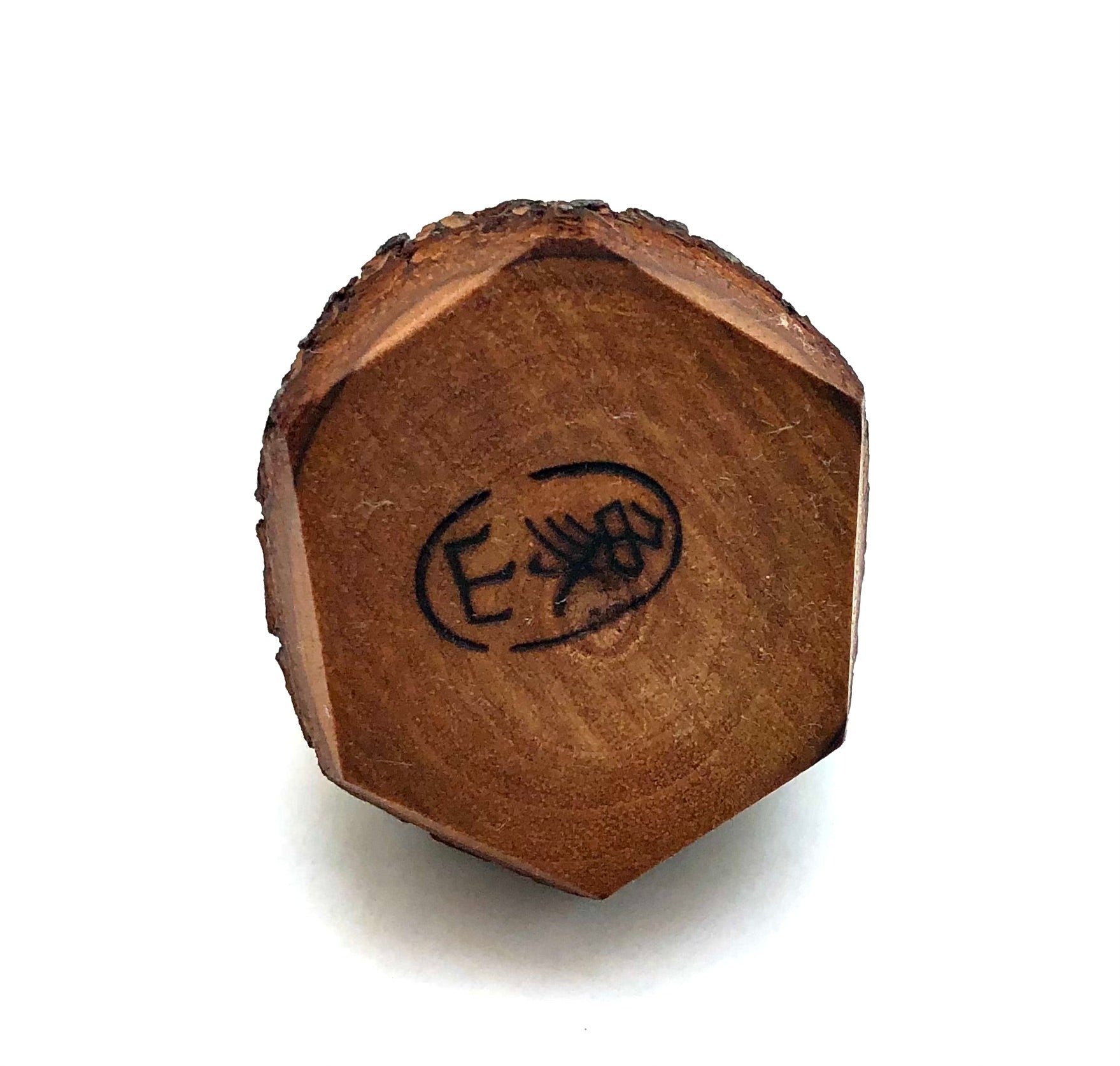 Vintage Japanese Nata-bori Carving of Bodhidharma (Daruma) | Zen Wood Daruma
Dimensions: 3-1/4"h 3-0" dia.
This miniature Nata-bori carving of Daruma attempts to indicate the depth and complexity of Yew wood carving. When purchased we were told that this piece was produced by an artist-monk within a religious context who believed that his work emphasized where Art leaves off and Zen begins. This piece is a resulting visual image of a work of art and an aid to meditation.
Bodhidharma was a Brahmin Buddhist missionary who brought the faith to Japan, where he is known as Daruma. This Japanese Natabori wood carving of Daruma is diffuse with the simplicity of Zen essence. The first element to notice is the deliberate use of the circular heart of the wood radiating out from the center of Daruma's head and meant to emphasize his concentrated efforts related to meditation. His expression is sober, intense and full of radiance; so intense was his desire to attain liberation through meditation. The figure is made from a branch of the Yew with the bark remaining to imply Daruma's hooded cloak, (cowl).  Signed "Seizan Do (chisel)" by the artist, and has the characteristic round chisel "nata" stamp impressed on the bottom of the carving, with historic details on the original Kirkwood box that housed this beautiful small jewel.

Condition: This carving is in excellent condition with minimal signs of wear, adding to its warmth and charm.