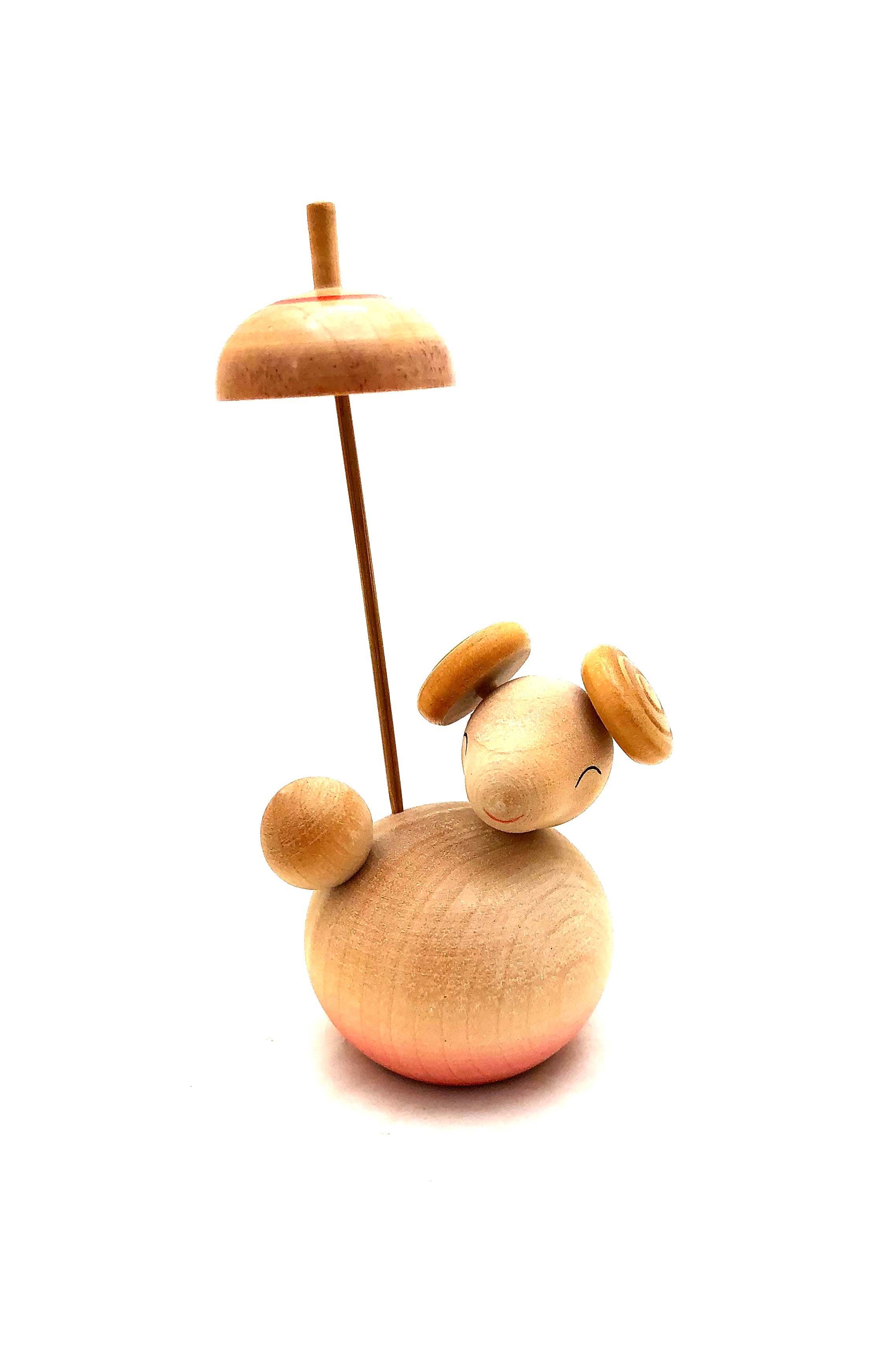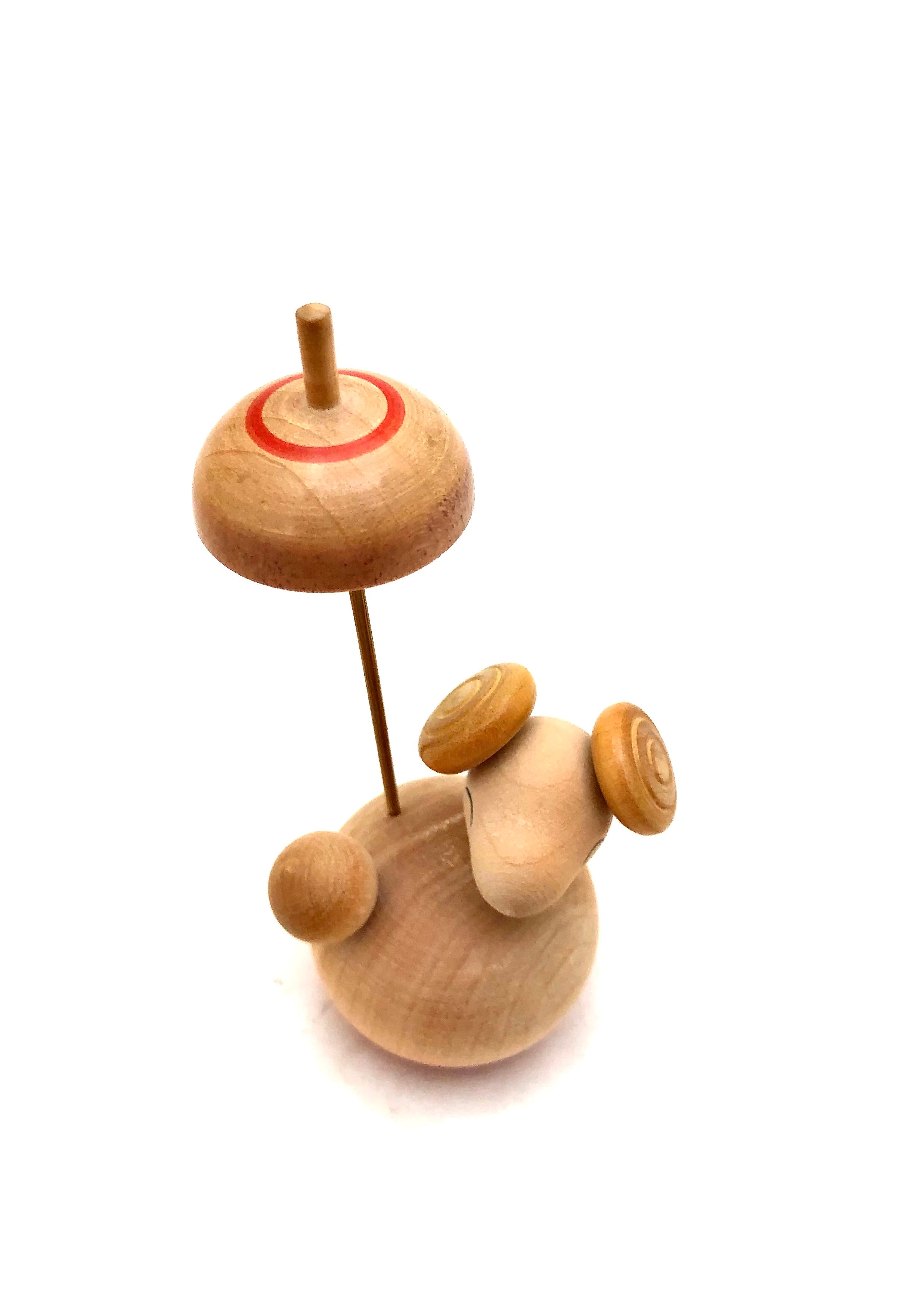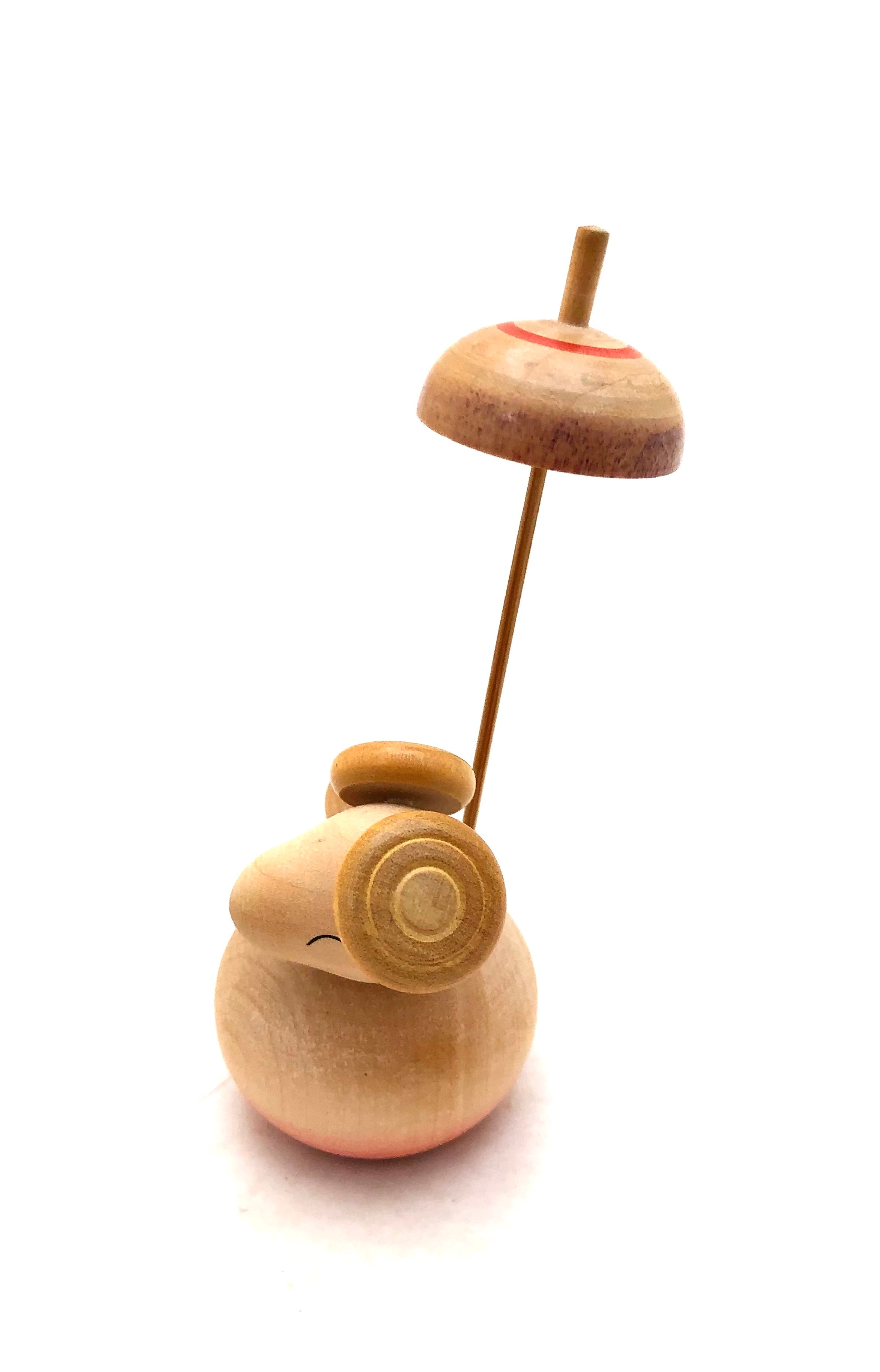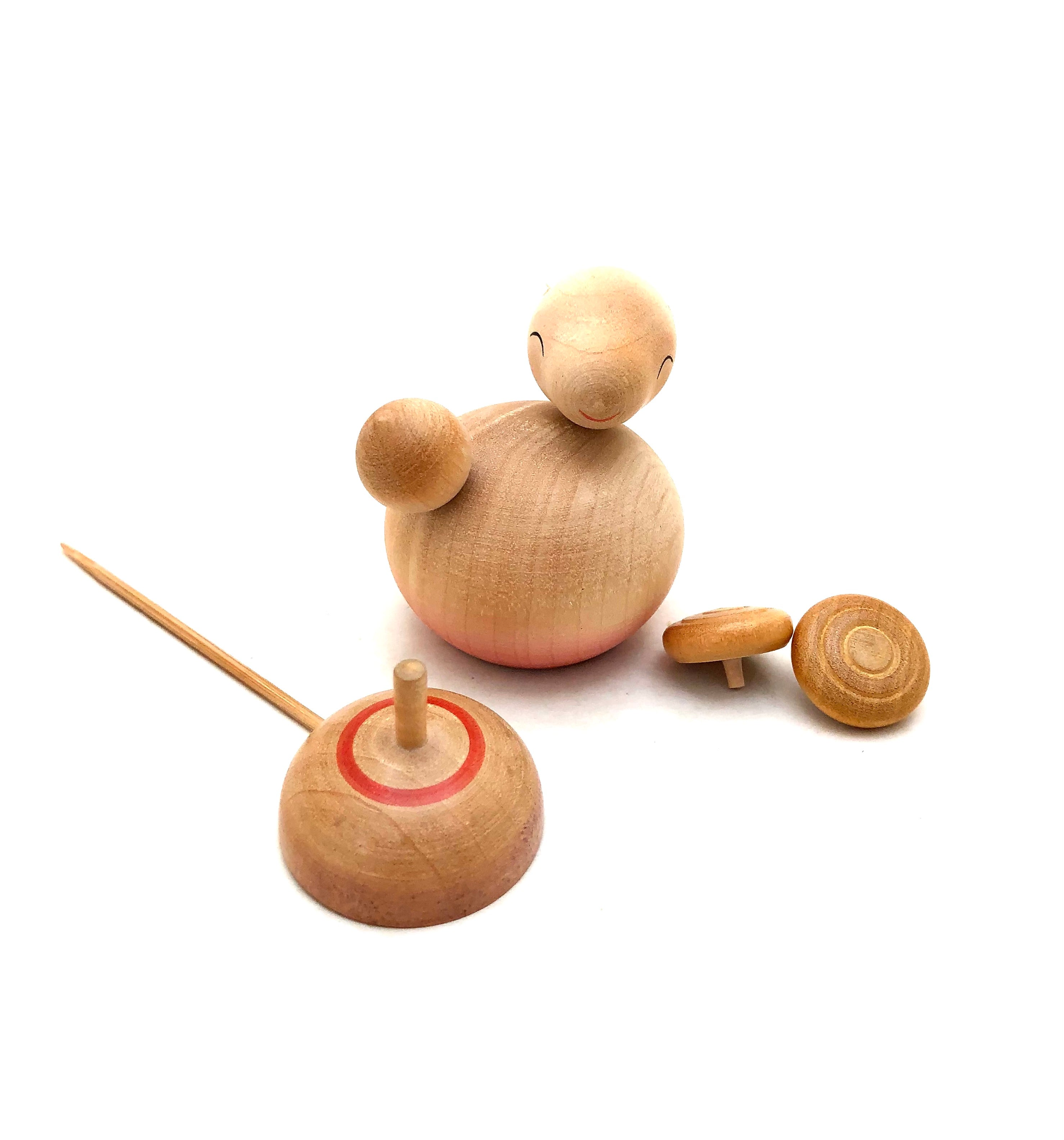 Vintage Japanese Spinning Sheep (Hitsuji) Koma | Wood Spinning top by Fukushima, Tomotsu
Dimensions: 4-1/2"h x 2-0" dia.
The simple shapes and beautiful harmony of colors is what attracts us to Koma, a traditional interactive Japanese toy. The spinning top exhibits gleeful happiness enjoyed by all children and a traditional art perfected by the Japanese woodworkers. As a kind of quip, the elegant spinning motion of the toy symbolizes "smooth work", and "quick-wit". Historically, it was in the Nara period that tops came into existence in Japan. It is said that they came to Japan through the Korean Peninsula, or perhaps appeared spontaneously in Japan. From their very inception these toys immediately received many folk toy awards for its unique design.
As for the top being offered the sheep head with expressive eyes, ears, body, and the hand-turn, sanded and hand-painted top raised on a stick becomes part of the entire toy fore which each removable element has unique characteristics. This type of balancing game requires dexterity in not only balancing the top but spinning it at the same time. Top one is a spinning disc to be spun on a specially fashioned stick.  The head is removable with two, miniature, standard spinning tops that act as the rams horns and all united in its detailed body. The piece is signed on the bottom by the artist.

Additional Information: Toys and Tops were made in many shapes and materials have been found throughout Japan and are among the most ancient toys known. In Japan, top playing was a boys' game bound to specific events and seasons for which spinning tops were serious games, (fighting tops) and general spinning tops being an everyday toy is symbolic of housebound children in winter and on holidays.

The country's traditions and customs of Japan found in toys carry the sign of the year of the Sheep and represent people born in the  years of  2003, 1991, 1979, 1967, 1955, 1943, 1931, 1919, 1907, and individuals known to have characteristics such as elegance, highly accomplished in the arts, and passionate about nature. At first glance, they seem to be better off than the people born in other years. They are deeply religious and passionate in whatever they do and believe in. 

Condition: Excellent means the piece is perfect, totally original and complete with no fading, cracks, or restoration, and retains its wonderful patina that corresponds to its vintage. The artifact meets all the standards of the collectible Vintage Japanese Koma.