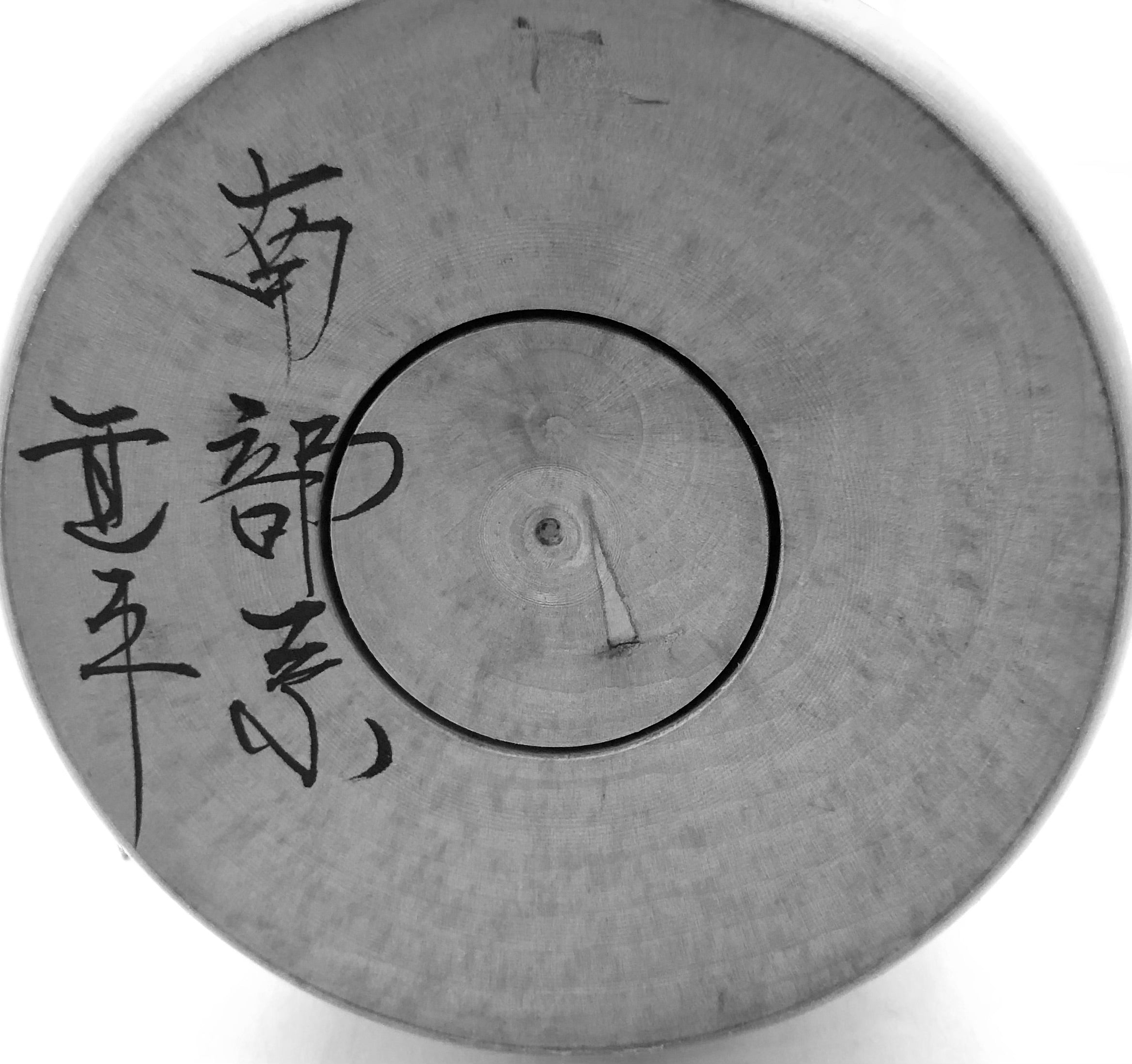 Vintage Nambu Hanamaki Traditional Nambu/Kina-Kina-Kei Kokeshi by Sasaki, Kakuhei
Dimensions: 12-1/4" h
Offered is a rare, large and very unique, and unusual bell, or cone-shaped Kokeshi by Sasaki, Kakuhei (b. 1933), and one of the original Kokeshi family styles. One of the distinguishing features of this doll is that it has hair in a Bob, black, circular pattern without much decoration on the 'bobble' head. The face is framed with elongated double side hair fringes with Hire-Mabuta, (single lid) eyes with matching eyebrows. It has the standard Neko-Bana, (cat's nose), and red lips. Beyond that, the Birch, (Kabanoki), wood is void of decoration, emphasizing the two-piece body form reminiscent of wearing a Michiyuki (traveling coat), which is traditionally worn on top of a kimono. The piece has its name and is signed by the artist on the bottom of the figure. 
See additional writings on our website related to this subject: Under our Browshttps://mingeiarts.com/collections/nambu-kina-kina-kei-family for full details on the history and development of this style doll.

Condition: Excellent and beautiful condition affording the doll age-old elegance. Retains the original craft/workmanship showing a wonderfully-developed patina and is commensurate with age. The piece meets all the standards of Traditional Kokeshi collectibles.