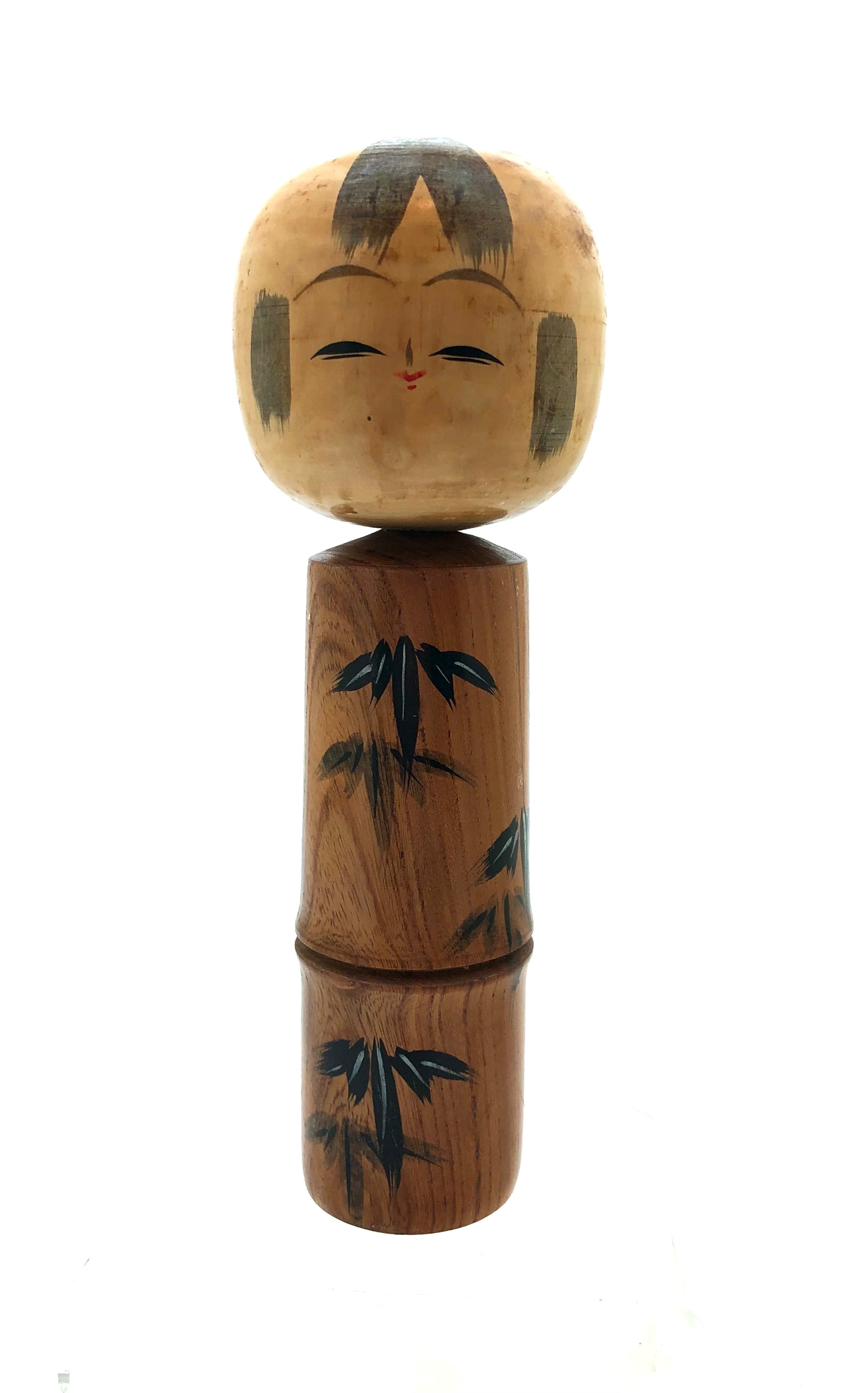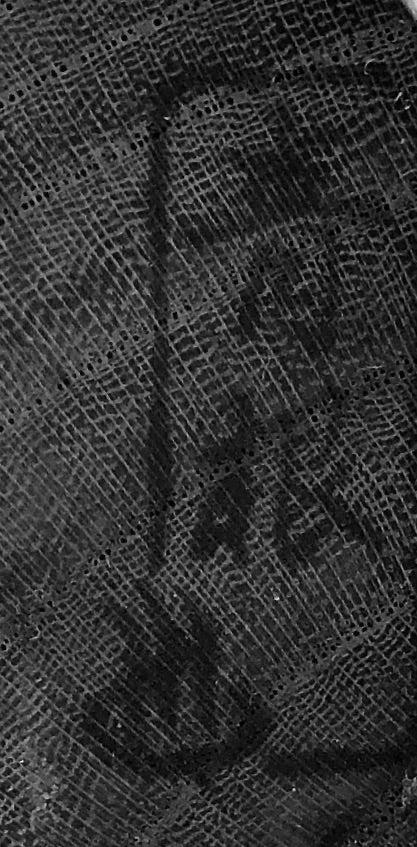 Vintage Sosaku Kokeshi Entitled "Bamboo Forest | Chikurin" by Masuo, Sato
Dimensions: 9-1/4"h
Although this Kokeshi is categorized as Sosaku, the foundation of the doll is inspired by the traditional Tougatta style, with accents on the eyebrows and upper eyelids, teardrop nose and red lips. The head also follows the Tougatta family with a relatively large head made of dogwood, (mizuki), with a clean and simplified body. An interesting feature of the carving is the treatment of the Obi which is simply a deep groove carved into the solid wood body. Another Sosaku feature is the motif, which represents bamboo leaves, artistically done in black Sumi-e' drawing and white accents. Sato-san also emphasizes the natural color and wood pattern, and finished with a natural colored candle wax, (Rosoku no ro). The piece has a red seal and the black seal of the Onsen (bath/spa), where Sato san's work was sold to the local tourists.
Condition: Excellent, original condition, with no fading or loss of color, with some discoloration of the head, and consistent with age. This is a VERY rare doll since toys were his specialization, and the piece meets all the standards of collectible Folk Art. 

Additional Information:

This Biographical information was just uncovered in 153 page publication entitled: Hoikusha in 1969, and that was only published in Japanese and distributed to the enthusiasts on that small island. Masuo Sato was born on December 18, 1945 in Togatta Shinchi, Miyamura, Katta-gun and passed away in 1999. He was trained to be a Kiji craftsman, (woodworker) with his father Jihei. At the same time, he became an apprentice at the Kitaoka factory, and learned how to make wood and planers. After his father, Jihei, died in 1952, he continued to be a wood craftsman in Kitaoka, and specialized in toys. In 1958, he began to design and craft Sosaku Kokeshi dolls. He discontinued his craft In 1966 at 70 years of age. The traditional Kokeshi dolls of the Jihei family, (Togatta and Shujiro series) are no longer in existence and rarely found.