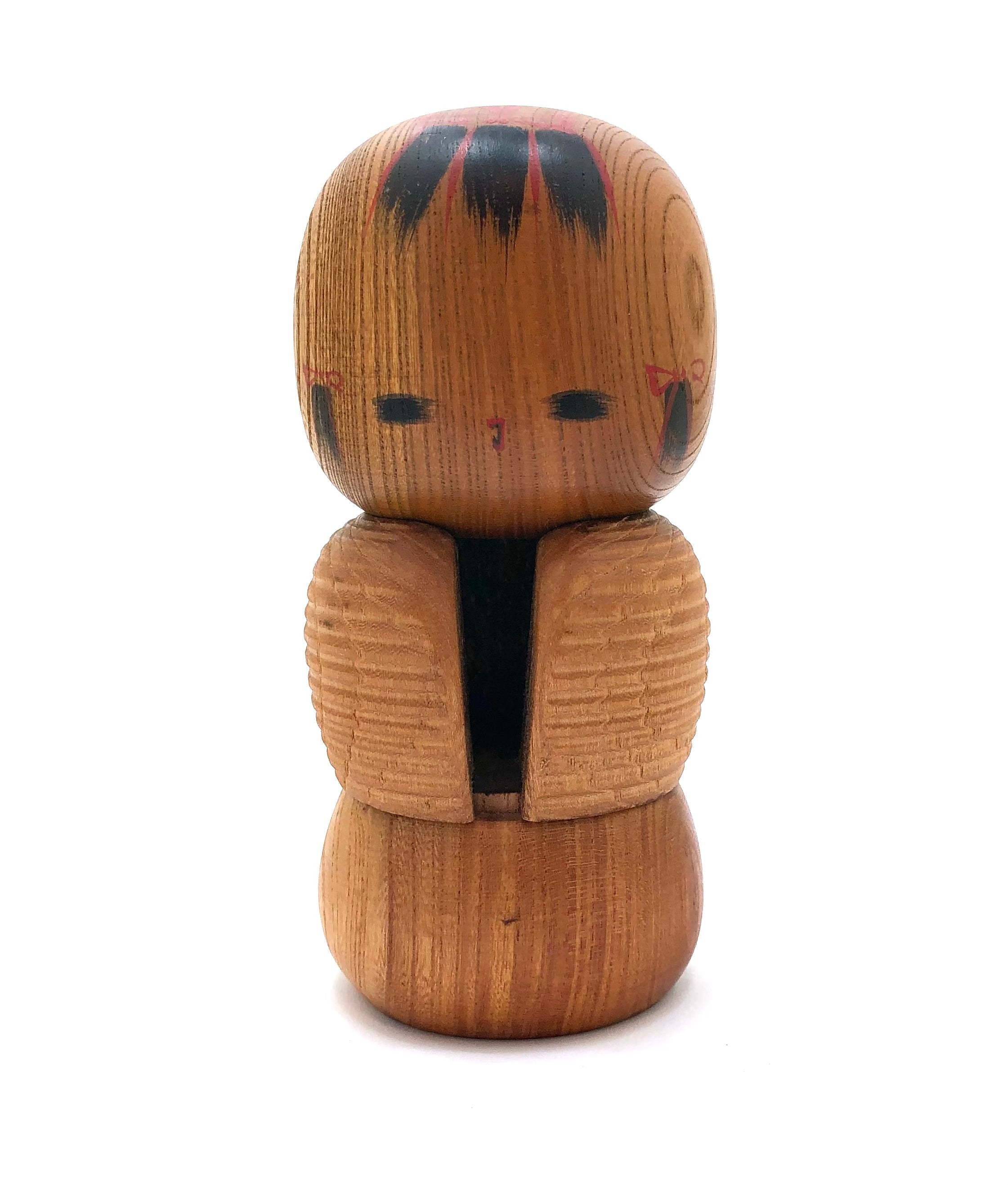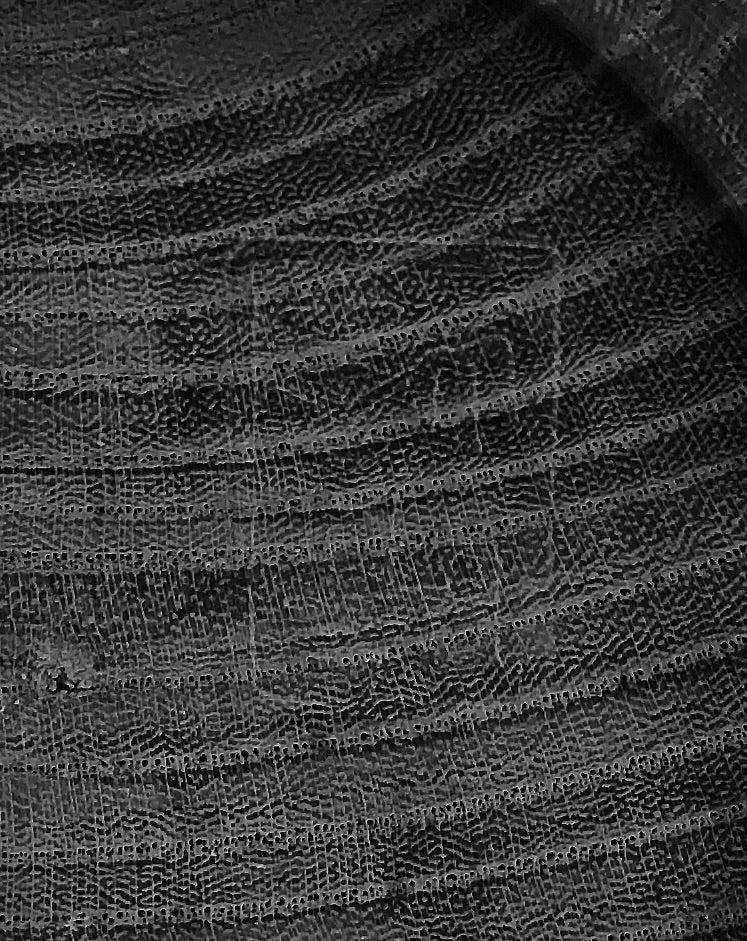 Vintage Sosaku Kokeshi entitled: "Michi noku | Snow Country" by Aida, Seihou
Dimensions: 6-0"h

This wooden creation is beautifully constructed in three parts: the head, the lower body, and the 'Hanten', which unites and surrounds the other two elements. The entire body of the figure celebrates the wood's natural qualities and coloration, giving depth and a three-dimensional aspect to the form. The natural simply painted work details the head, face, and hair with a faint red bow. Side-hair fringes with red bows give a human interpretation and expression to this young girl's figure. There is an impressed stamp of the artist on the bottom of the doll. 
Vintage Condition: Excellent, unrestored, and completely intact and retains the original craft/workmanship. The piece meets all the standards of collectible Folk Art. 

Origin:
Aida-san is a very popular Sosaku Kokeshi artist who has won many awards since he began creating Kokeshi in 1962. Aida was bon in Yonezawa City, Yamagata Prefecture in the first year of the Showa era. Along with the Prime Minister's Award, he also won a top awards in the Modern Kokeshi Academy in 1972-74; the Minister of Education Encouragement Price at the National Modern Kokeshi Exhibition in 1974; and an award in 1993 at the Special Kokeshi Federation Anniversary Exhibition. He is acknowledged as one of the leading early artists in the Sosaku movement, and usually works in Enju wood, a dark, beautiful-grained wood of the Pagoda tree.
Collector's Note — descriptive qualities, standard characteristics, & ornamentation styles: 
Kimono design and motifs are understated with the use of chattering giving a rich textured surface, or intricately handpainted with seasonal and natural flaura elements. The natural wood, typically Enju – Pagoda tree wood), provides a contrast to his understated, minimally painted, and ornamented doll. His heads are minimally rendered and usually peeping out of its winter wrap.
His faces usually have a tiny red nose and expressive eyes. Aida, Seihoou is extremely collectable and hard to find in excellent condition. The collector that appreciates the manipulation of natural wood would appreciate this contemporary handling of all related elements.
Artist's Signature: