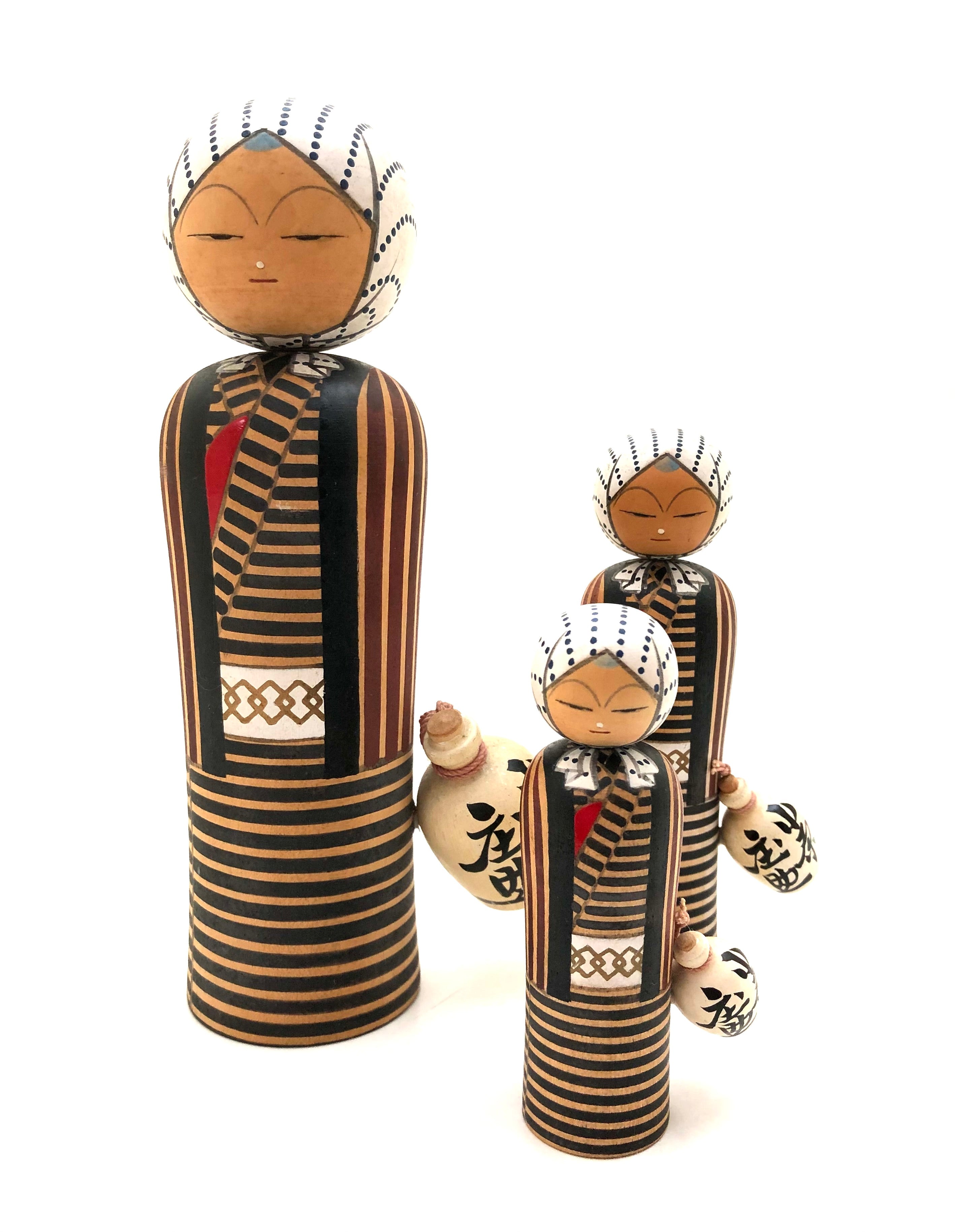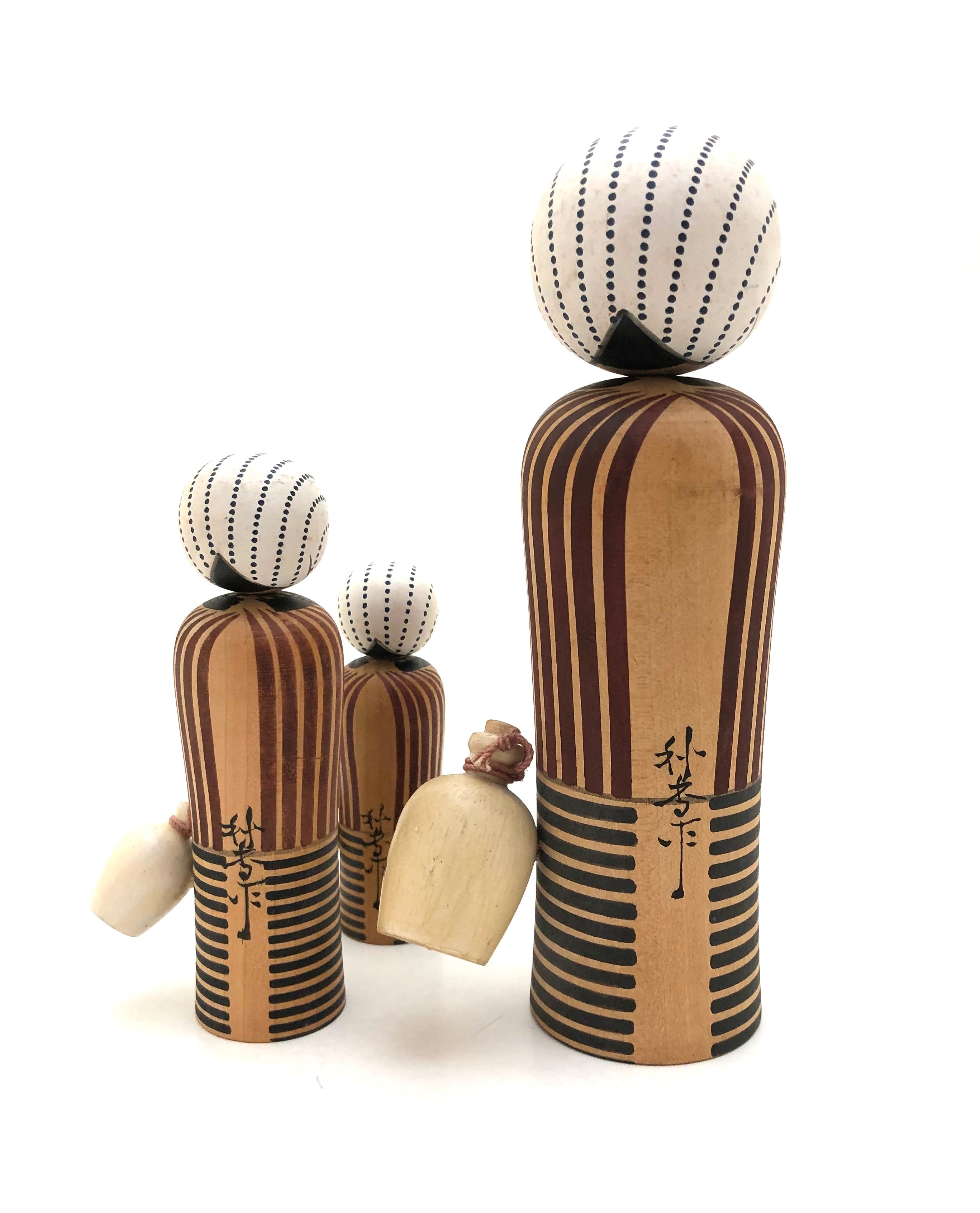 Vintage Sosaku Kokeshi entitled: Ohara Shosuke by Kikuchi, Shukou
Dimensions: 7-1/4"h; 5-0"h; 3-1/4"h
These beautifully detailed and painted "set of three" Kokeshi depict one of Japan's many folk heroes, Ohara Shosuke, who lived in Aizu Wakamatsu City in Fukushima Prefecture. He has been immortalized in folklore and song, as a great lover of sake and wasted all his fortune and wealth. Shosuke could not say no to helping people in need and if he could be of any help, he was present and ready to give all he had be it money, time, or for example, providing well-needed training to entrepreneurial women in need of income. His acts of kindness are as well-known as his love for Sake. There are several moral messages from his story that are summed up by the Japanese that lead to indulging in any of these 3 activities that can lead to financial ruin and failure: overindulgence, oversleeping, and too much time in the baths.
With each of these dolls, Ohara Shosuke is pictured wearing a brown, gray, and black striped Haori and Hakama, (jacket and pants) with small white, red and green accents forming his garment. He is always depicted with a wrapped head in a Tenugui, (plain cloth or rag with blue polka-dots), and carrying his jug, which is decorated with calligraphy. He has bobble type', which is appropriate for this character that allows it to move back and forth. His face is very simple, with a stern expression. And finally of course he is carrying his sake jug which completes the image of this character. This doll shows the diversity of this cultural specialization and the creative work produced by this artist. Each piece is signed on the back by the artist and has the 1954 award winning stamp on the bottom of each doll.

Condition: Excellent, unrestored and completely intact and retains the original craft/workmanship. The piece meets all the standards of collectible Folk Art.