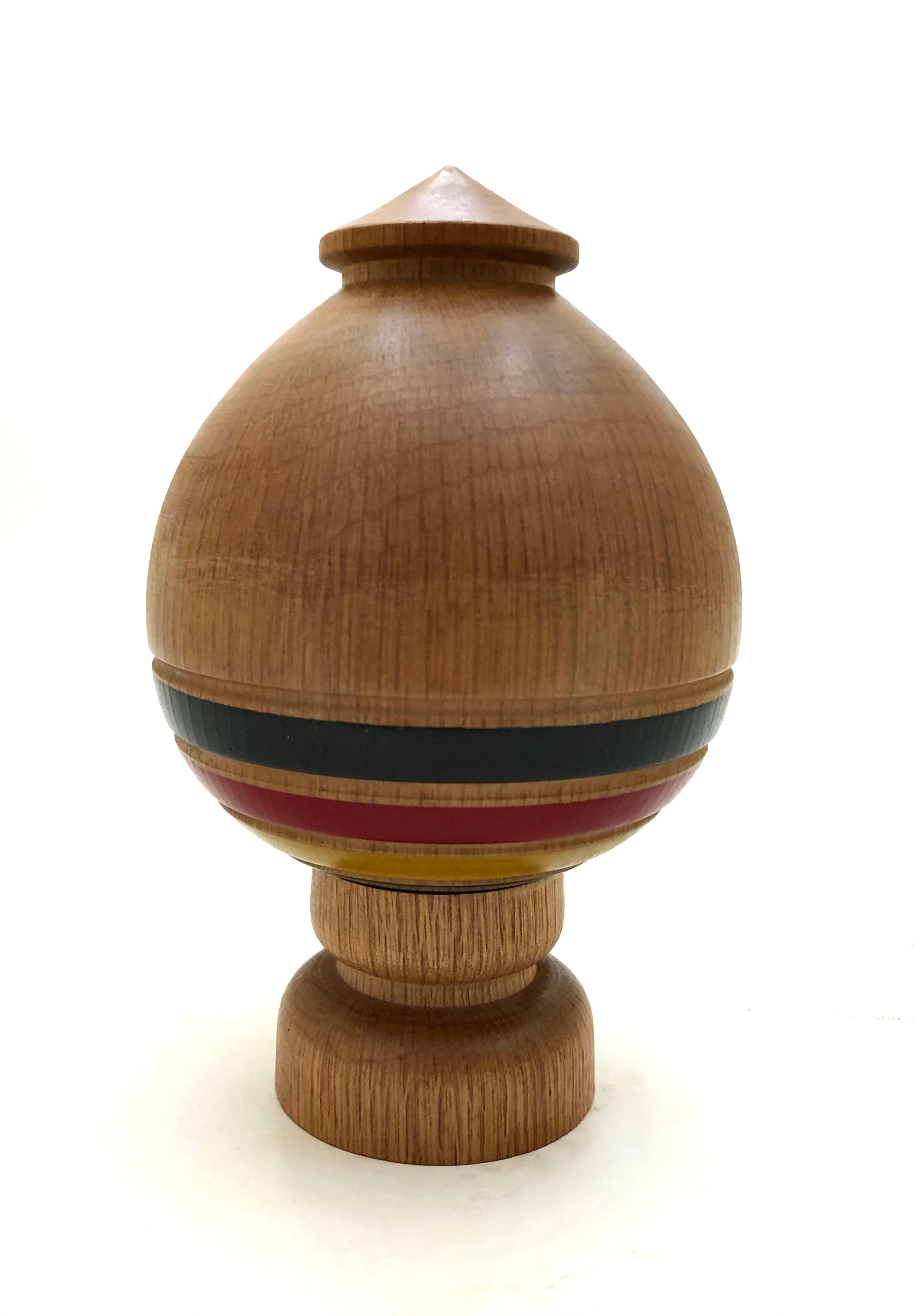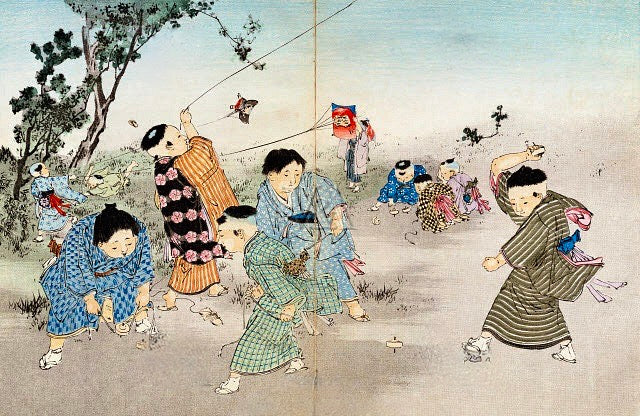 Vintage Traditional Japanese Sasebo Koma (Competition Spinning Top) by Yamamoto Sadaemon
Dimensions: 14-1/2"h
This Sasebo Top is a special Large Model for Competition. This wonderful and large spinning top is made of Maegashii hardwood and painted with red, green, purple, and yellow on lathe-grooved horizontal bands carved and wrapped around the egg-shaped body of the piece. The top is beautifully formed and balanced with a distinctive crown (point or shoulder) which is sometimes used to spin the top by using one's fingers.  It is an exhibition place purposed on a matching wood stand. The unsigned piece was made in Nagasaki prefecture and is considered a traditional craft.
"Ikinaga Shoumon Shoukurabe", are words that are unique signals and indispensable to the participants as they shout when they spin the Sasebo Tops all at once. It is said to encourage the top to spin long and to see how long and the velocity the top produces during competition with other entrants' pieces. With the signal of "Okinawa showman shoukurabe" the spinning tops are spun all together as they are ranked first, second, third place, and so forth according to how long the spinning top can be spun. Good Japanese competition tops are considered lucky due to the long spinning (longer health) or the well spinning (money Luck). The prize is to receive the honorary title "Tenkaichi (best in the world)".

Condition: Excellent vintage condition and as originally made. Beautiful patina developed from age with no flaws.