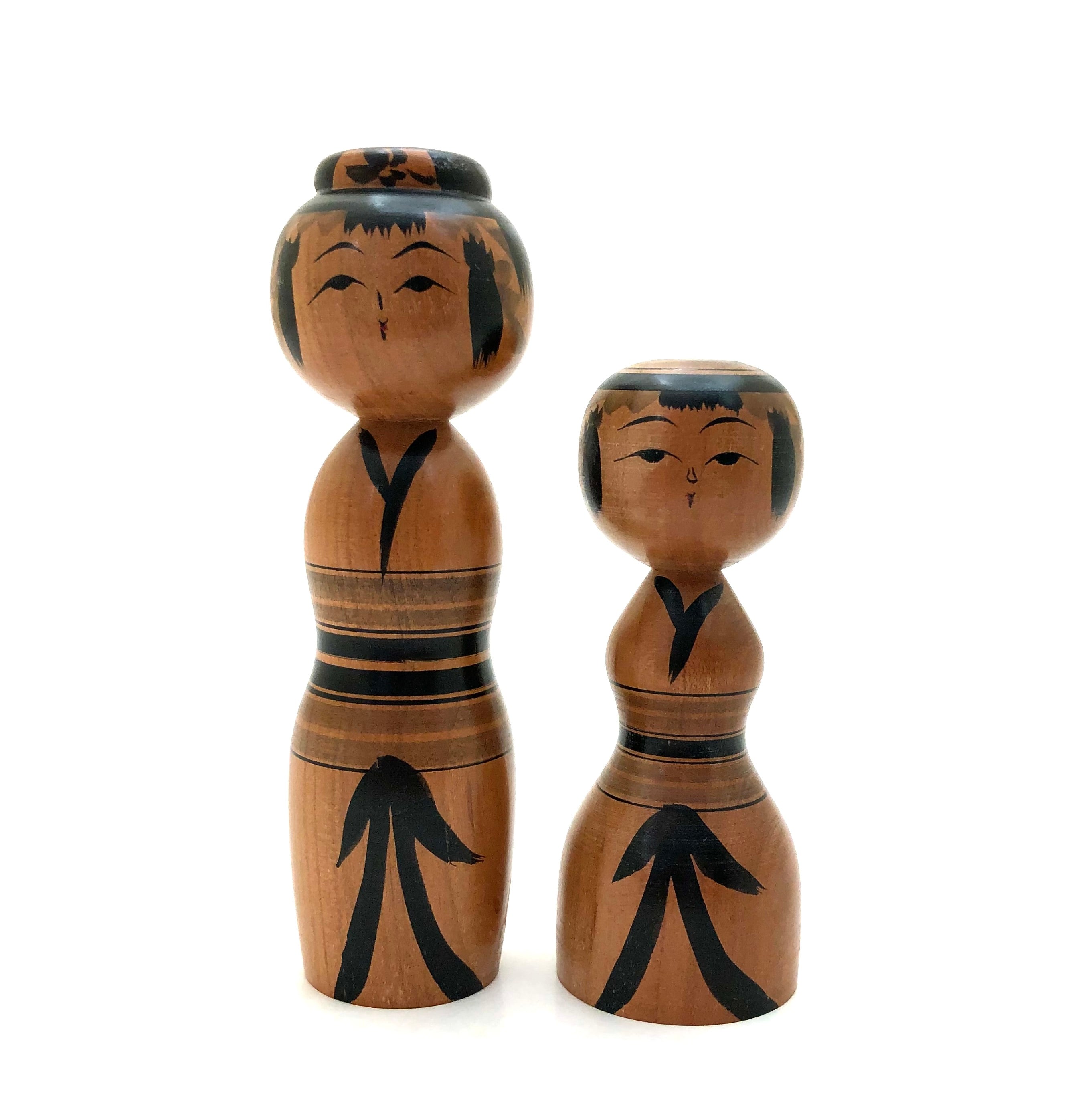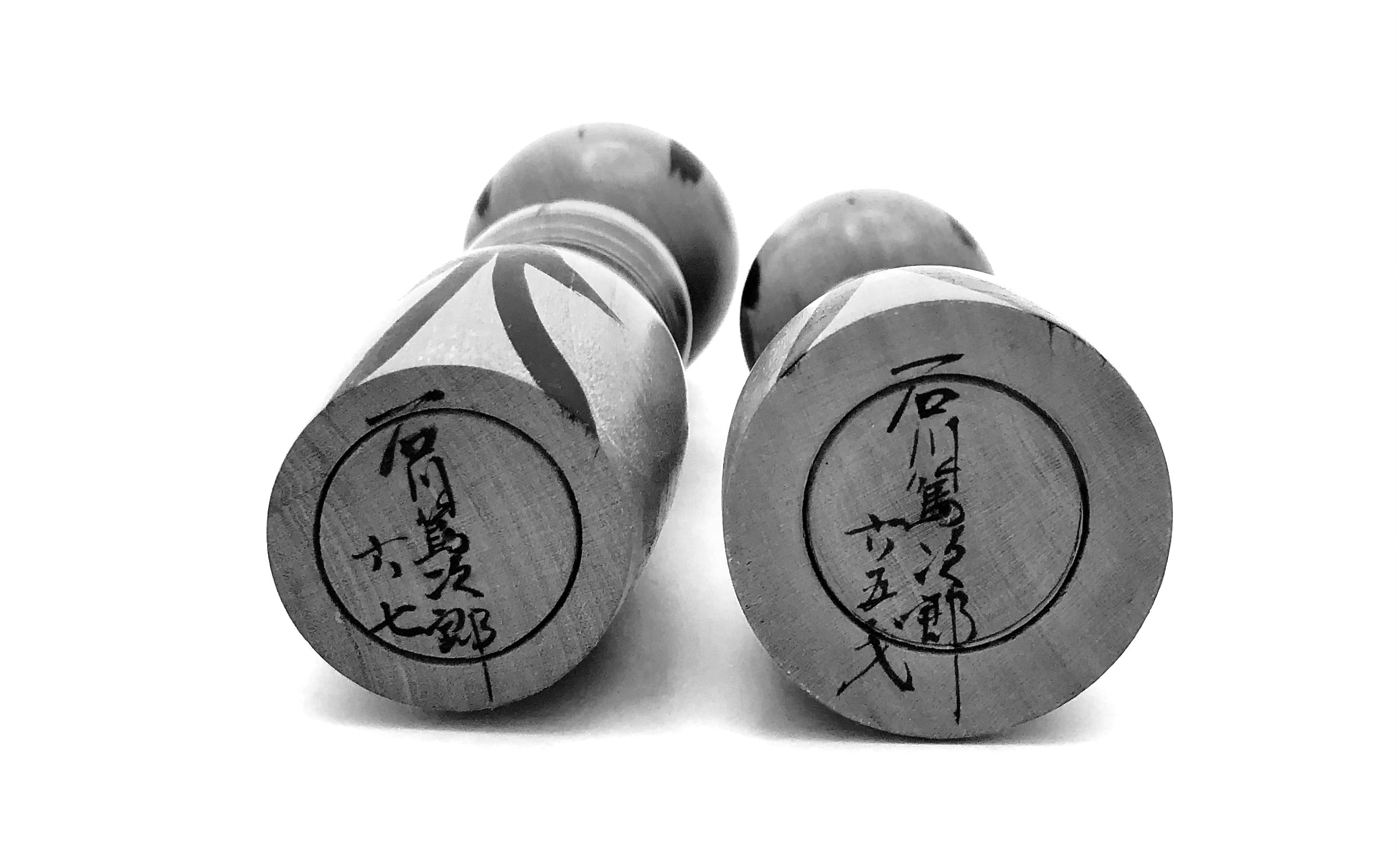 Vintage Traditional Yajirou Kokeshi by Tokujiro Ishikama
Dimensions: 5-0"h; 3-3/4"h
The creator of this pair of small dolls by Master Kokeshi carver, Tokujiro Ishikama, (1915-) hails from the small farming village of Yajirou-machi near Kamasaki Onsen in Miyagi Prefecture, once a farming village between two, tall mountains. The kiji-shi (woodworkers), during this period, used their spare time making Kokeshi souvenirs which their wives use to deliver to the nearby Kamasaki Onsen to sell their work to Japanese travelers staying at Onsens, (hot springs) in the area.
Both of these dolls were made in 1945 and have distinct waists and wider bases affording these dolls stability for the undulating upper bodies. As opposed to the typical Yajirou Kokeshi colorations, which are brightly painted, these two unusual pair have only black traditional detailing and decoration based on this family style of the motif. The upper body usually has a hand-painted collar with horizontal stripes encircling the body, as in the 'Rokoru moyo' style, with a vertical Kimono detailing running below the waist to the base of the doll. The taller of the pair has a bun treatment of hairstyle on her head, and the smaller doll has a circular treatment painted with a black center spot. Each has bangs and side hair fringes. Typically seen are one lid or double eyelids, a cat, (Neko-Bana), and a pick-shaped nose. Both dolls are made from maple. Both pieces are signed by the artist in script on the bottom.

For further information see, Japanese Traditional Kokeshi | Yajirou-Kei (Family) in our Browse and Learn section.

Condition: Excellent and beautiful examples and conditions affording each doll age-old elegance. Retains the original craft/workmanship showing a wonderfully-developed patina commensurate with age and unrestored. Each piece meets all the standards of Traditional Kokeshi collectibles and is an exceptional piece for the collectors of Yajirou Family dolls.