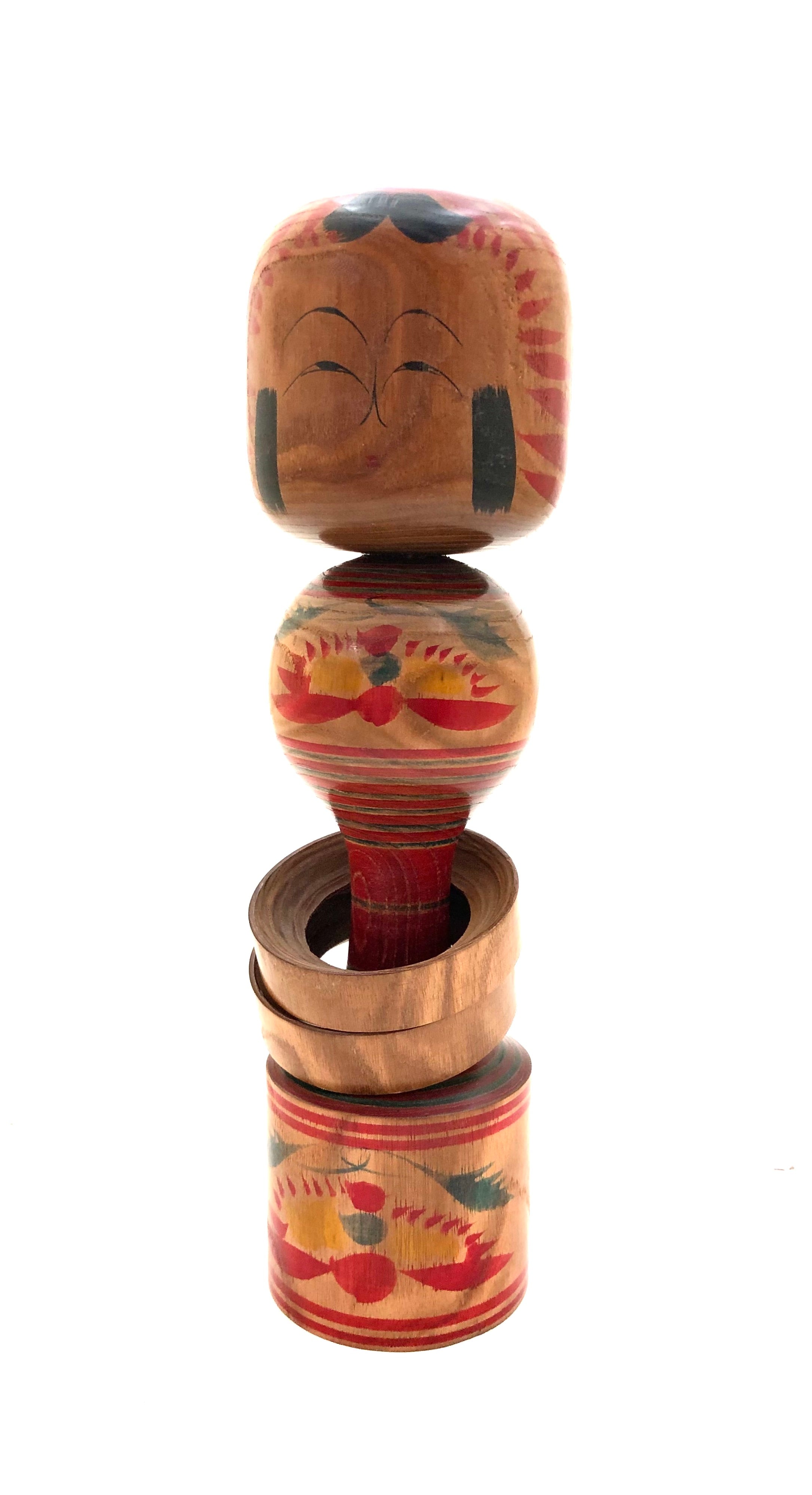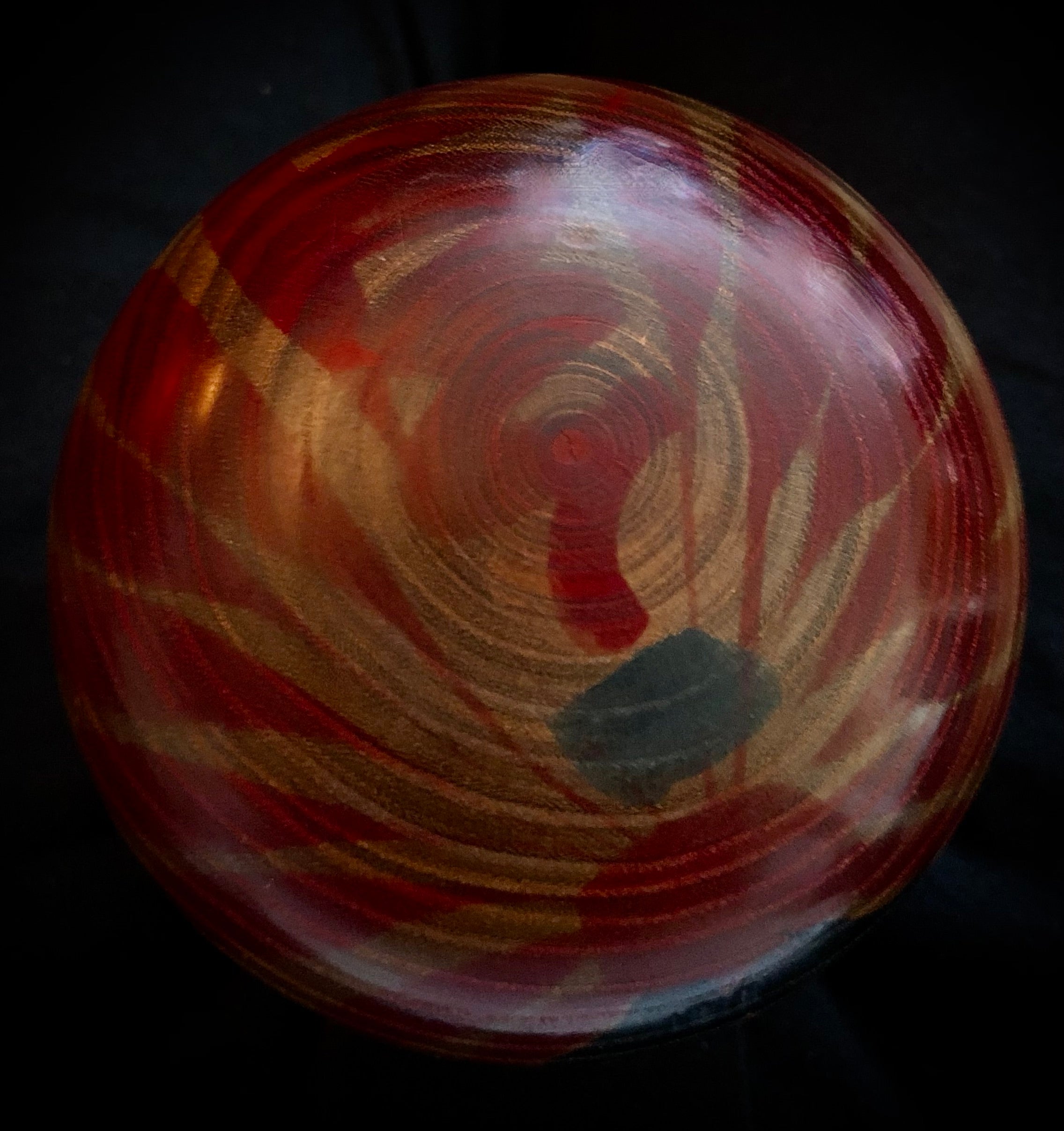 Vintage Japanese Traditional Tougatta Kokeshi by Nagao, Masayoshi
Dimensions: 12-0"h  
Togatta kokeshi are thought to be the oldest family members of the Traditional school from the Sendai, Miyagi Prefecture. This doll has a narrow, columnar body shape tapering and in this case a bulbous bodice with red and green circular-style painting known as Rokoru Moyo banding body. The innermost circles are red and alternate on the collar with green with on both the bodice and base incorporate abstract chrysanthemum, (Kiku) flowers and green leaves. On the top of the head is a red bow and a loop on the head, incorporating a flower petal motif which also frames the face along with split bangs and side fringes. The face have think narrow eyes sometimes referred to as Futae-mabuta (double lid), and a split nose.
The most unusual aspect of this kokeshi which also makes this piece extremely RARE is the meticulous treatment of two loose wood rings carved on the middle section of the waist all from the same wood as the body. This treatment is referred to as "Yamiyo", which adds a toy-like element to the form. In 43 years of collecting we have only found four Kokeshi incorporating this design style. The doll is made from one piece Elm (Keyaki/Zelkowa) wood and accelerated the Japanese's love of 'nature-worship', for wood has long been revered as a vehicle to  house the spirits of Japan's Shinto beliefs. The piece is signed on the bottom of the doll and a student of Sato, Kichinosuke, Miyagi Prefecture. 

See additional writings on our website related to this subject: Under our Browse and Learn section, please refer to https://mingeiarts.com/collections/tougatta-kei-family for full details on the history and development of this style doll.

Condition: Excellent and beautiful condition affording the doll age-old elegance. Retains the original craft/workmanship showing a wonderfully-developed untouched patina commensurate with age. The piece meets all the standards of Traditional Kokeshi collectibles and is an exceptional piece for collectors of Tougatta Family dolls.