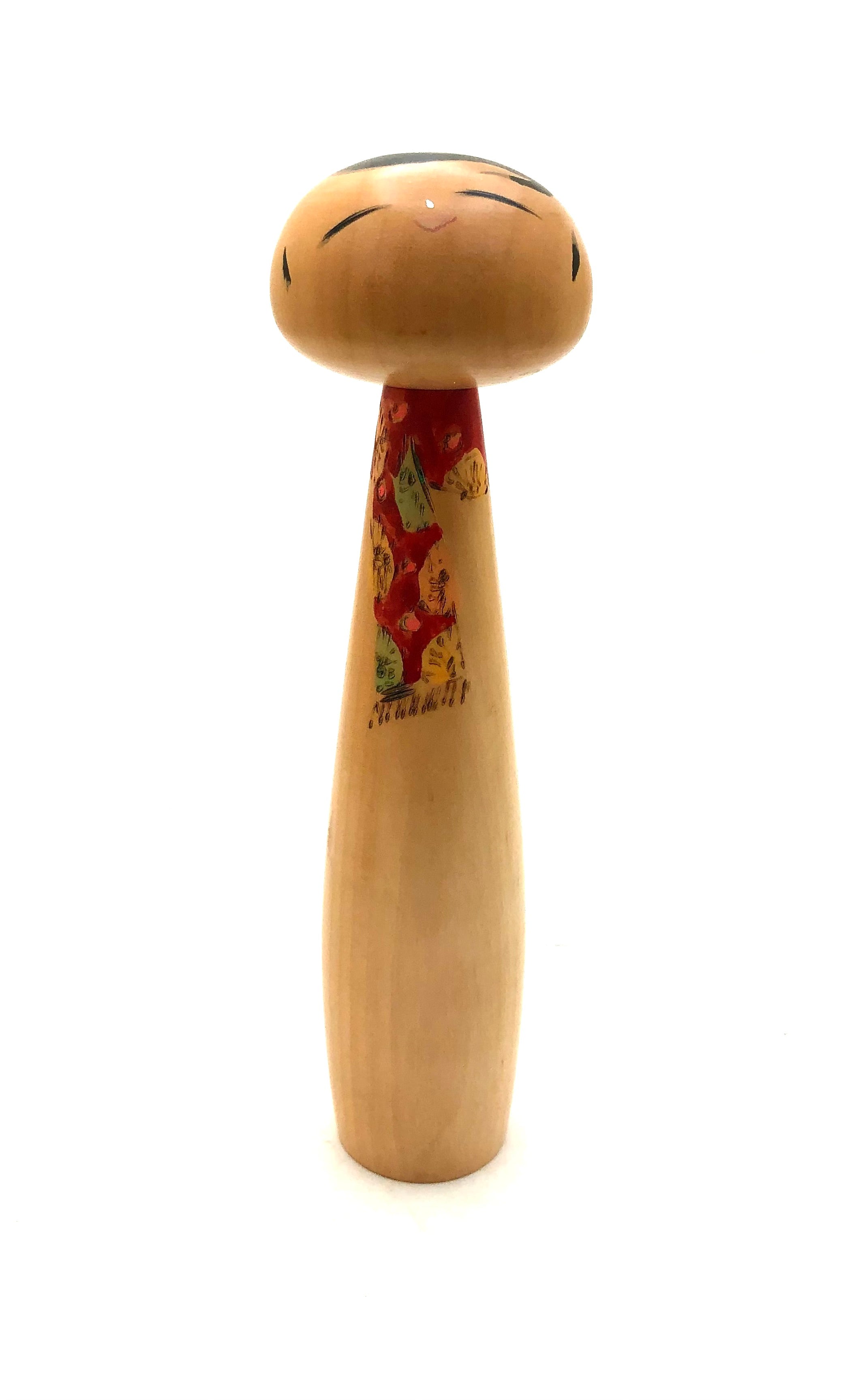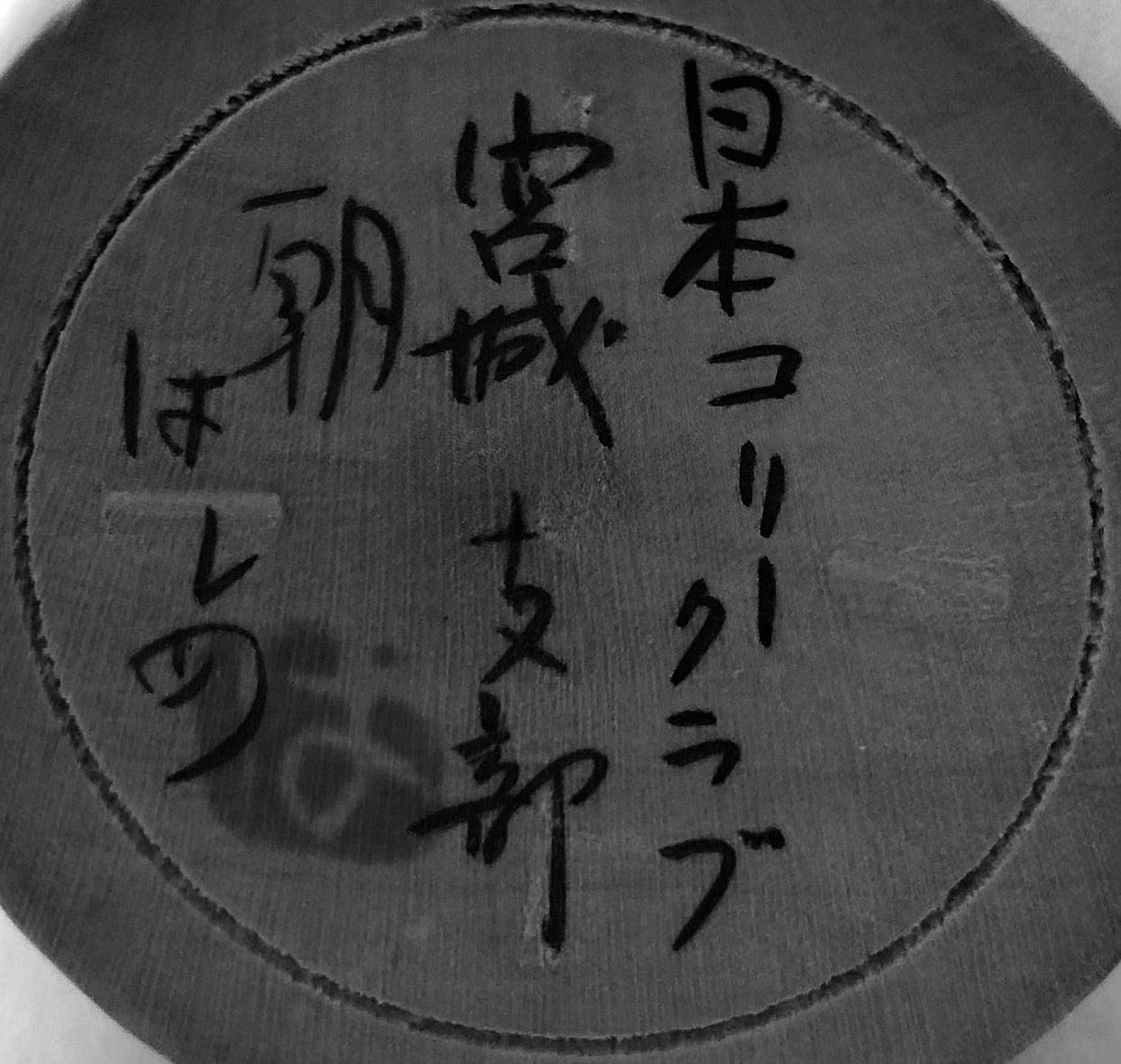 Vintage Sosaku Kokeshi entitled "Yuki no ko | Snow Child" by Takahashi, Hajime
Dimensions: 9-3/4"h
For Takahashi-san, there are two very different treatments of a child ready for a cold winter day, while gazing up at the snow filled-sky. The head is a separate element at the top of the doll form, with a suggestion of very unusual eye treatment, a 'dot nose', and a wisp of bangs peeking out from one headpiece and unusual swirling of the hair on the other two. The second unusual element is the headscarf totally covering the head on one with a beautifully detailed vermilion red textile, which continues to drape down the front of its body. The mufflers tied around the neck all have individual motifs and are each detailed differently. The partially-shown face and body are left natural, and finished with uncolored candle wax, (Rōsoku no rō). The dolls have Takahashi's hand signature in ink on the bottom. 
Resources indicate that these pieces were based on the following children's song, which reads as follows: 
"Snow and hail are falling thickly, they are falling steadily and piling up, they keep falling without stopping." 
Condition: Excellent meaning that the piece retains its original craft/workmanship showing a wonderful-developed patina commensurate which suggests a degree of wear that corresponds to its vintage. It is void of damage, cracks, breakage, or repairs and meets all the standards of the collectible Sosaku Kokeshi.

Origin:
Originally a fine arts painter, Takahashi-san is from Sendai, (where Traditional Kokeshi were born), in Miyagi Prefecture. His artistic background also includes time spent as a craftsman of Yuzen silk kimono dying. He is a multiple award winner in yearly Kokeshi competitions, receiving the Prime Minister's Award, the highest honor bestowed on Sosaku Kokeshi artists. All of his work is easily recognized by the painterly designs decorating his dolls. Now deceased, his son, Akinori is carrying on the family's tradition, but in limited production.
Collector's note – descriptive qualities, standard characteristics & ornamentation styles:
The most unusual quality of his dolls is that their heads can be a separate element, or just a simple tapered element at the top of the doll form. The artist motif's range from realistic to abstract Plum flowers, (Ume), Cherry blossoms, (Sakura), Japanese Iris, (Ayame), or celebrating seasonal festivals with zodiac animals. Takahashi-san has an unusual way to illustrate kimono in a very painterly way. He shows both the kimono and undergarments, with exaggerated waists and simple obi, if it shows an obi at all. Occasionally seen is his use of Rokuro Moyo in both carved and painted form.
Artist's Signature: