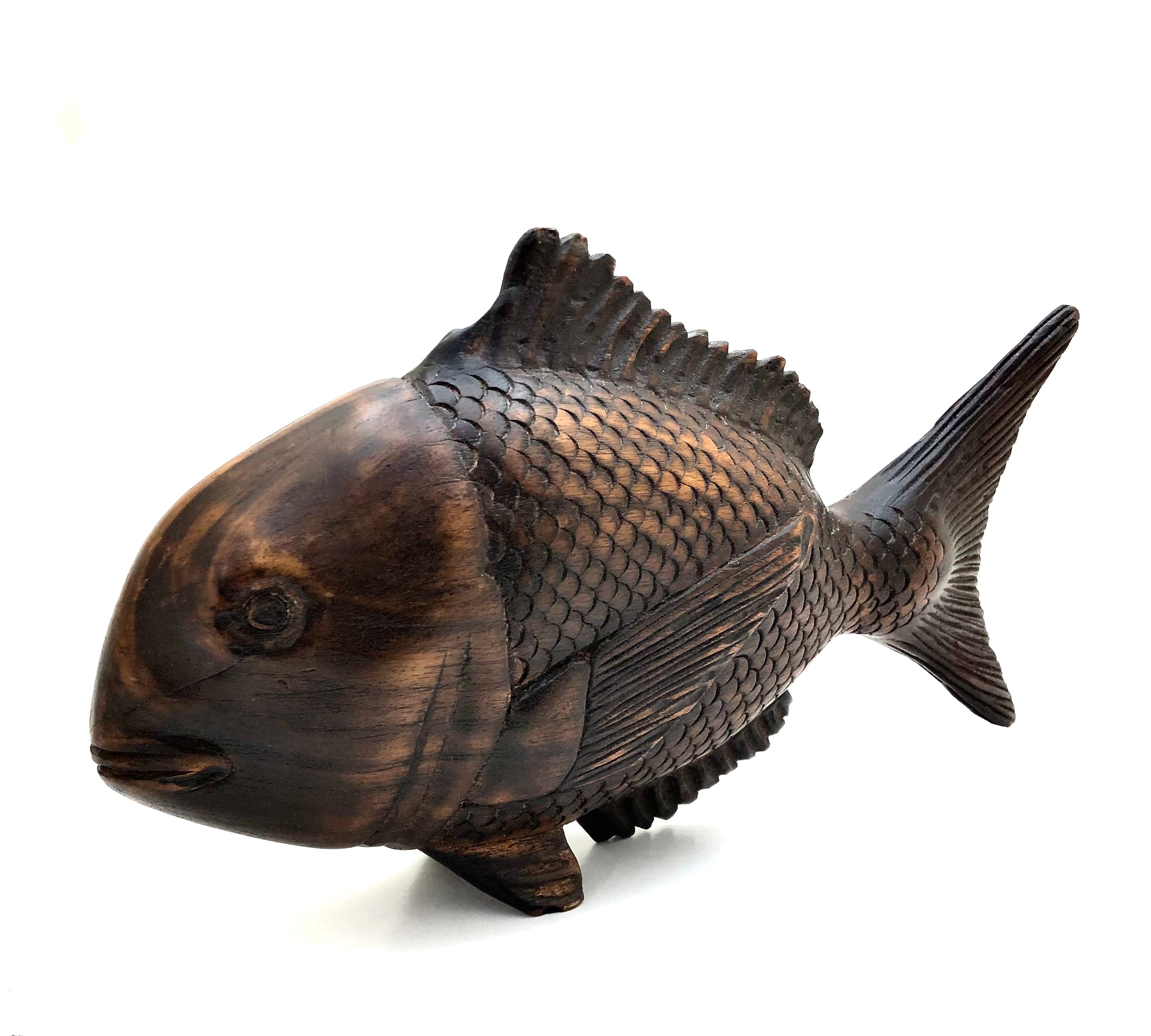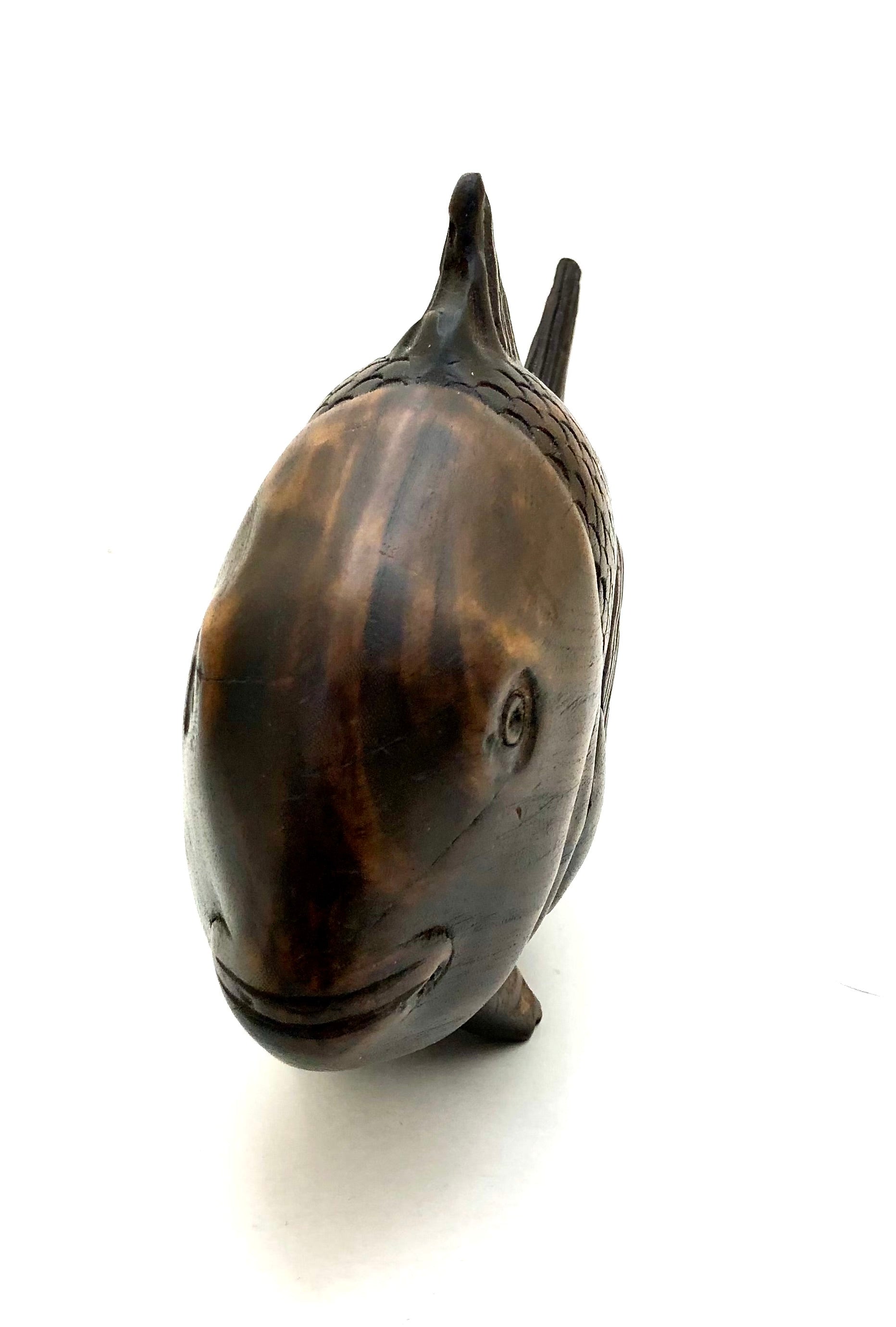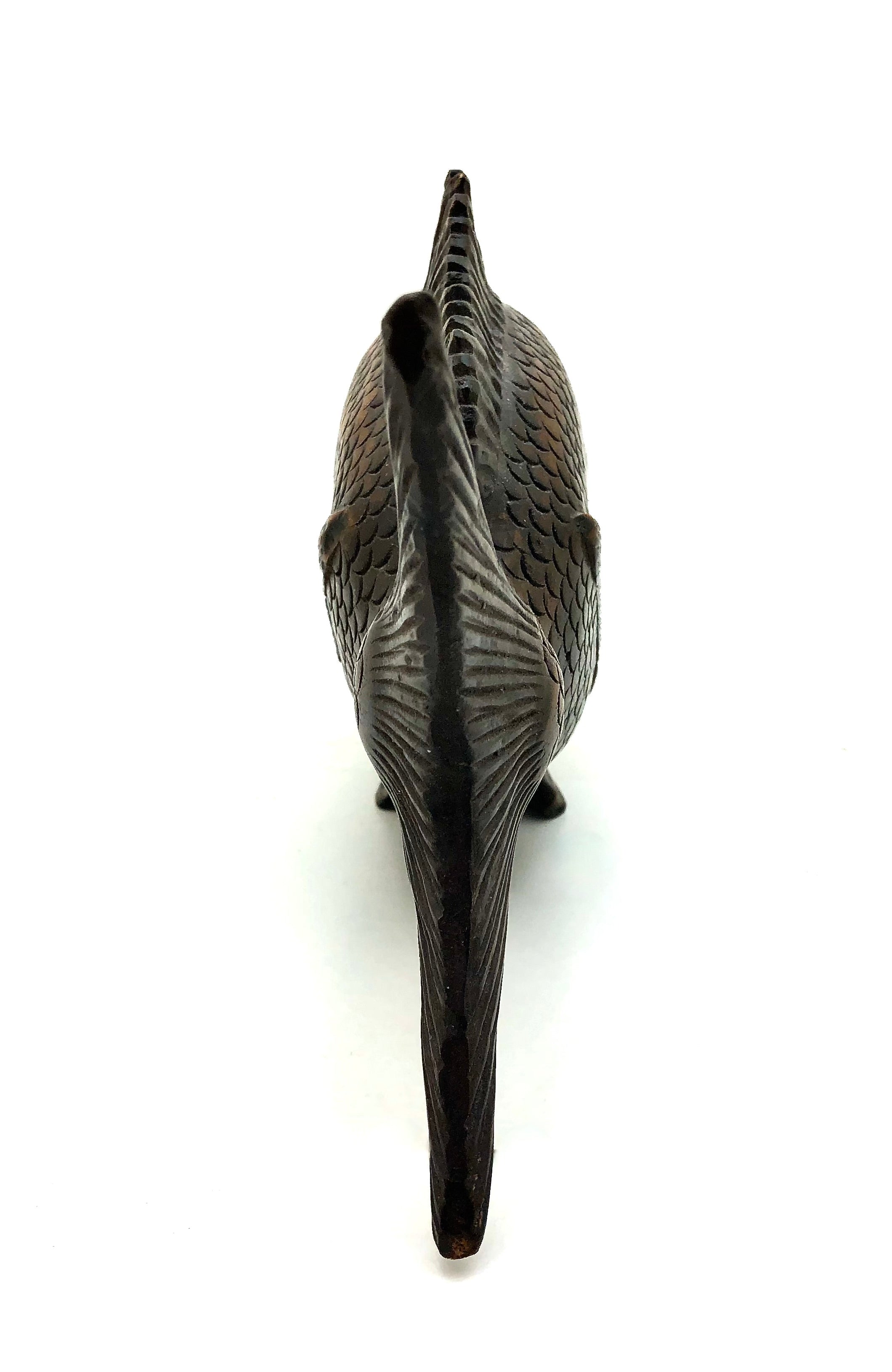 Vintage Japanese Okimono Wood Carved Carp | Nishikigoi Carving
Dimensions: 7-0"h x 12-0"l x 2-1/2"w          
The lively old mingei rural and artfully crafted carving represents a robust-bodied, fast-swimming fish, that has been hand-carved from solid chestnut wood. It is detailed with all the appropriate parts including deeply carved Dorsal and Caudal fins and other to help propel it through the water. Its scales are nicely represented throughout the midsection of the body and tail. The tiny eyes and mouth are representative of a small carp, also known as Nishikigoi which was originally bred by rice farmers and representative of the Japanese culture found throughout the small island of Japan. Being old rural folk art the piece is unsigned.
For further information on this subject go to: https://mingeiarts.com/collections/woodwork-carvings

Condition: Excellent meaning the piece is perfect, totally original, and complete with no restoration, or discoloration and retains its wonderful patina which suggests a degree of wear that corresponds to its vintage and meets all the standards of the collectible Vintage Woodwork Carvings from Japan.