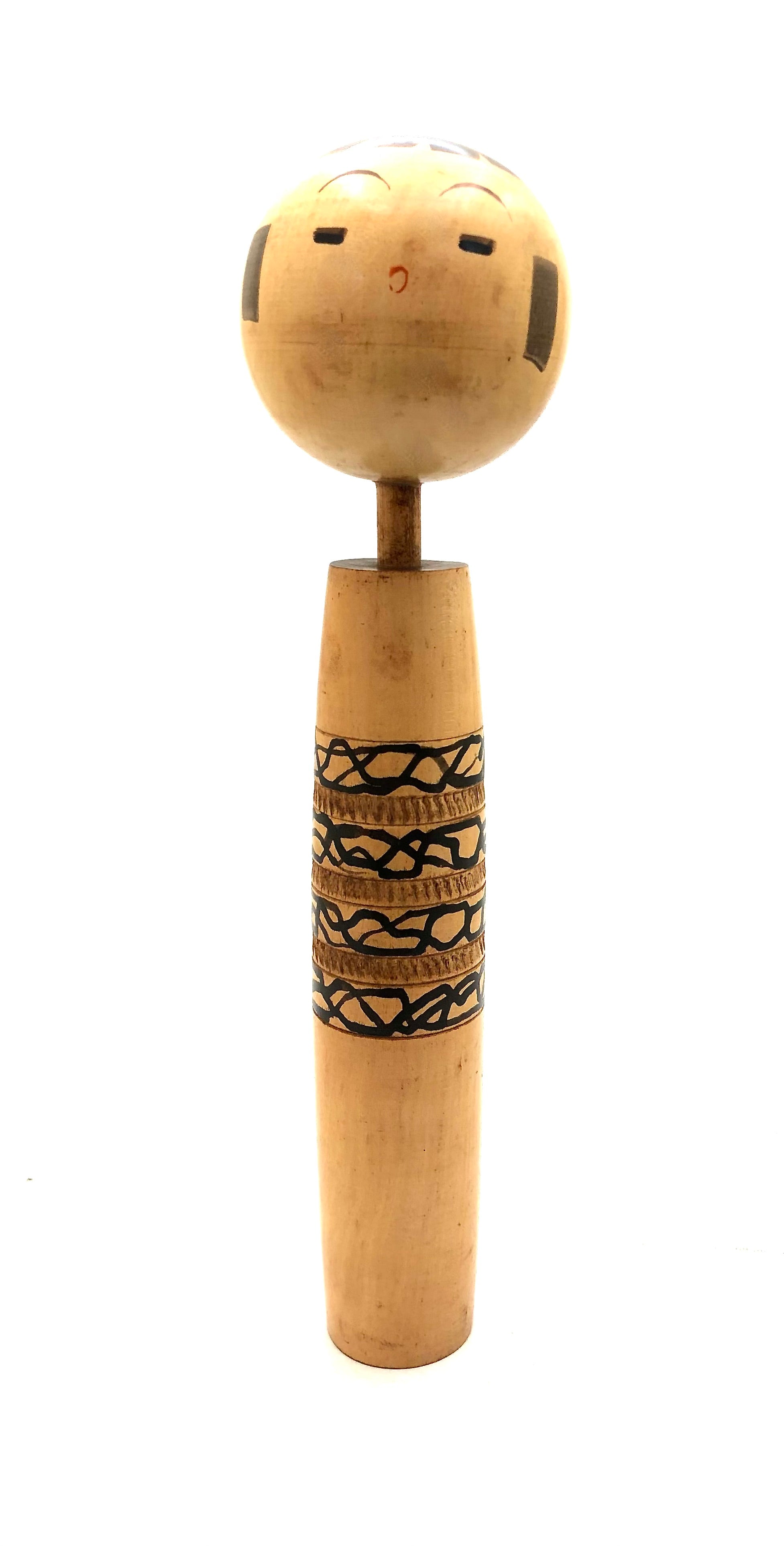 Vintage Japanese Sosaku Kokeshi | Hemp Motif by Hanpushi, Takanashi
Dimensions: 18-0"h
The most unique feature of this Sosaku Kokeshi is the drawings and 'chatter' texturing of ornamentation of the center body of the doll. It has alternate sections incorporating a black Hemp textile graphic and uncolored wood vertical linework to decorate the doll. Hemp is now a luxury aristocratic item but originated as Japanese peasant clothing in the 1600s on Kyushu Island, which can only be produced once a year and focuses attention on the importance of both the garment and doll. Hence this motif has great historical significance.
The head of the doll is floating on a thin simulated neck dowled to hold and position the tilted head. Its face is extremely expressive through the eyes, raised eyebrows, and red button nose. It shows traditional side hair fringes in black and an abstract chrysanthemum on the top of the head. The piece has a wonderful calligraphy script written on the back indicating the title and artist's name.

Condition: Excellent and beautiful condition affording the doll age-old elegance. Retains the original craft/workmanship showing a wonderfully-developed untouched patina with slight discoloration of the head and commensurate with age. "You will not see another doll of this type of styling" on the market. The piece meets all the standards of Sosaku Kokeshi collectibles and is an exceptional piece for collectors of Hanpushi, Takanashi.